Erika Christensen's Husband Cole Maness: A Glimpse into Their Love Story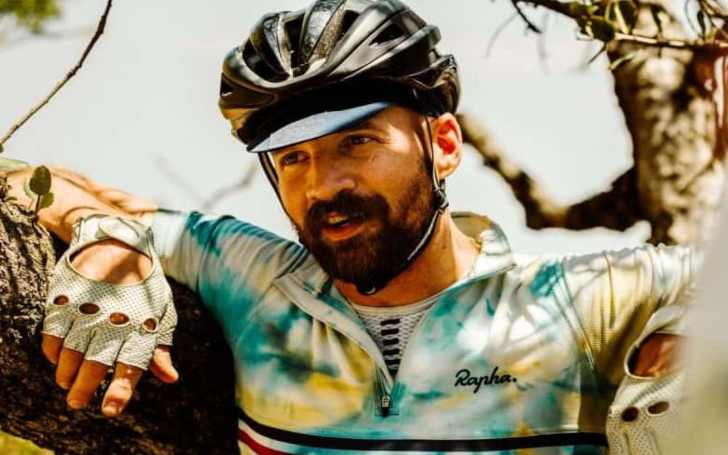 Cole Maness is a prominent American professional cyclist who gained recognition for his participation in the 2017 season of American Ninja Warrior. Beyond his athletic achievements, he is widely known as the husband of the American actress and singer, Erika Christensen.
At the age of 37, Maness enjoys content and happy life with his wife and their two daughters. Furthermore, he maintains a robust and muscular physique, reflecting his dedication to fitness and well-being.
Cole Maness and Erika Christensen Wedded in 2015
Cole Maness and Erika Christensen tied the knot on September 5, 2015, following a 3-year courtship that began with their engagement in November 2014. Their wedding took place at a ranch near Palm Springs, California.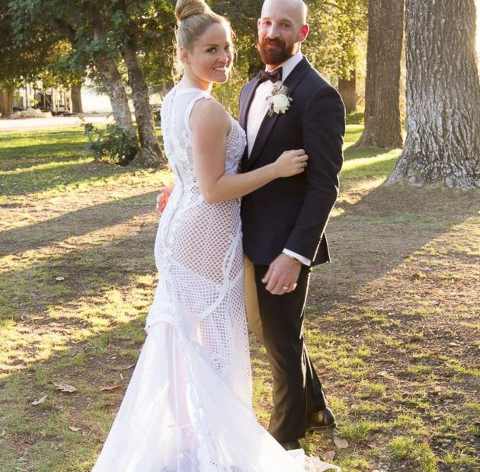 Erika donned a unique white crochet-style dress adorned with rose patterns on the bodice, with a floor-length skirt designed for mobility. The intimate outdoor ceremony was witnessed by a small circle of close family and friends.
Wedding Dresses, Venue and More
Erika Christensen sported a chic bun hairstyle, foregoing jewelry and opting for a bouquet of pink and white flowers on her wedding day. Cole, in contrast, chose a classic black tuxedo and a matching boutonniere to complement Erika's bouquet.
Their engagement was announced in November 2014 with a heartfelt photo of them sharing a kiss, and Erika's caption expressing their official engagement, thanking well-wishers.
Celebrated Eighth Wedding Anniversary Together
On September 5, 2023, Cole Maness and Erika Christensen marked their eighth wedding anniversary.
Their marriage has been enriched by numerous shared adventures and a deep, enduring bond.
Their love for each other's companionship remains strong, and they continue to cherish their connection to the fullest.
Cole Maness is Father of Two kids
Cole Maness and Erika Christensen share two daughters. Shane Maness was born on June 21, 2016, and Polly Maness arrived on August 10, 2018, with a unique twist – Cole played the role of the midwife.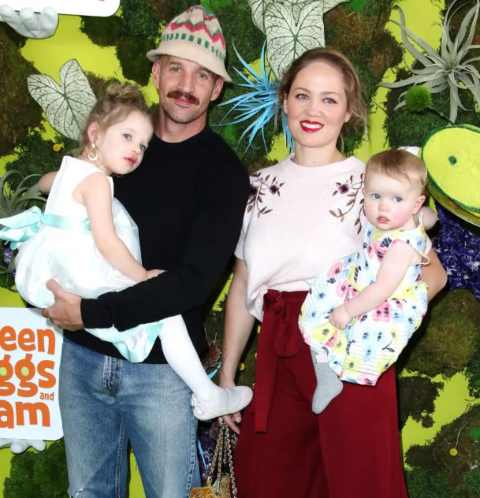 Erika recounted how he delivered their second child when she came so swiftly that there was no time to call the doctor. The couple embraces their differing religious beliefs, with Erika practicing Scientology, and Cole finding practicality in it for parenting.
Their strong bond thrives on common ground, and they prioritize agreement in raising their children, who, like their parents, share a love for nature and enjoy quality family time.
Cole Maness in American Ninja Warrior As Cyclist
As a professional cyclist, Cole Maness has engaged in numerous national and international cycling competitions. Beyond his athletic pursuits, he has made appearances on television shows like Celebrity Family Feud (2022) and American Ninja Warrior (2017).
Additionally, the couple often enjoys rides together, sharing their love for cycling. Many of their adventures revolve around bicycles, and Maness frequently captures both posed and candid moments of Erika Christensen during these outings.
Must See: Who is Peter Nottoli? All You Need to Know About Crystal Reed's Former Spouse
Wife, Erika Christensen is an American Actress and Singer
Erika Christensen is a versatile American actress and singer who has made a significant mark in the world of entertainment. Born on August 19, 1982, in Seattle, Washington, she displayed her acting prowess at an early age. Erika gained widespread recognition for her impressive performances in both film and television, captivating audiences with her talent and charisma.
Her breakthrough role came in the 2000 thriller "Traffic," where she portrayed the daughter of Michael Douglas's character. She continued to shine in movies like "Swimfan" and "Flightplan." In addition to her film success, Erika has showcased her acting skills in TV dramas like "Six Degrees" and "Parenthood," earning critical acclaim.
Cole Maness's Net Worth in 2023
The power couple, Cole and Erika, are living large with a staggering combined net worth of $5.5 million. Erika Christensen is a renowned Hollywood actress and singer.
She has built her fortune through a successful career, starring in hits such as Clover, Kimi, Will Trent, Traffic, Swimfan, and Flightplan.
As well as Erika has appeared in TV series like Six Degrees and Parenthood. Her estimated net worth is an impressive $5 million, and she brings in over $150,000 annually.
Social Media Appearances
Cole Maness maintains an Instagram presence with approximately 5.3k followers, sharing over 1.1k posts that predominantly feature his wife and children, as well as their family travels.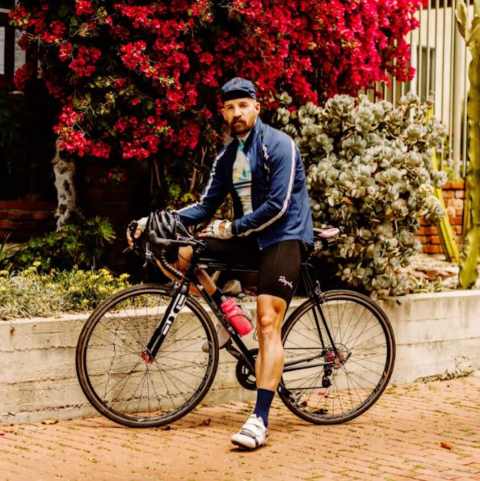 On the other hand, his Twitter account, established in July 2010, shows significantly less activity with only 418 followers, and no tweets have been posted since 2017.
It's clear that Cole is far more active and engaged on Instagram, where he regularly shares glimpses of his family life and adventures, than on Twitter, where he has a minimal and less recent presence.
How Old is Cole Maness Now?
Cole Maness was born on April 1, 1982, in Memphis, Tennessee, United States. As of 2023, he was approximately 41 years old.
Cole tends to keep his personal life private, so details about his family and educational background are not currently accessible. We will provide updates as more information becomes available.
Visit Glamour Fame For More
-->