Everyone Need to Know about 22 Gifts for the Fans of The Real Housewives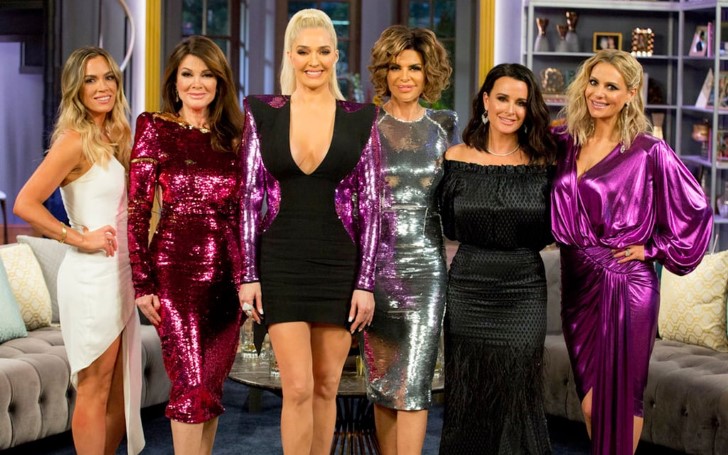 Whether you are a fan of The Real Housewives series or not, we've found something for everyone on your holiday list.
From personalized merch to hilarious Real Housewives-themed board games, we've got you covered. As a matter of fact, something tells us even Andy Cohen himself would approve of these gifts.
1. Guess Who? Mystery Game
Are you really a fan if you don't have this Guess Who? Mystery Game Real Housewives Edition ($60)?
2. Prayer Candles
We want every one of these Saint Housewives Candles ($16)!
3. Throw Pillow
We have a feeling Lisa Vanderpump would approve of this "I'm Crazy About Dogs" Quote Pillow ($19).
4. Personalized Pet Bandana
Lisa Vanderpump better watches out, because your pet will be giving her animals a run for their money with this Real Housepet Personalized Pet Bandana ($16).

5. Pint Glass
This Real Househusband Pint Glass ($20) is perfect for showing your husband how much you appreciate him.

6. Cutting Board
Gift this The Real Housewives of Orange County Cutting Board ($35) to the cook in your life.

7. Personalized Mug
This Real Housewives Personalized City Mug ($19) will make you feel like one of the wives.
8. Notepad
Jot down all your thoughts and secrets in this Dorinda Medley Portfolio Notepad ($19).
9. Tote Bag
This Real Housewives Tagline Canvas Tote ($20) is for all the Rosé- and diamond-lovers out there.

10. Flask
What better way to show your husband how much you love him than with this Real Househusband Flask ($35)?
11. Pop Socket
Get hold of your phone with this "I Love Real Housewives of Beverly Hills" PopSocket ($19).

12. DVD Box Set
Now you can watch as many reruns as you want with this Real Housewives of Orange County: Seasons 1-12 Box Set ($137).
13. Water Bottle
We all know that wedding planning can be stressful, but this Future Housewife Water Bottle($38) will make sure you stay hydrated while you're on the go.
14. Wine Tumbler
Cheers to the bride-to-be with this Future Housewife Wine Tumbler ($36).

15. Coaster Set
Calling all Real Housewives of New York City fans! This Dorinda Medley Coaster Set ($32) has your name written all over it.
16. Robe
Stay comfy with this Real Housewives Embroidered Waffle Robe ($45).

17. Book
If you can't get enough of Erika Jayne, you definitely should read her Pretty Mess Book ($15).
18. Magnets
Stick these Real Housewives Magnets ($6) on your fridge and make your love for the show known loud and clear.

19. What Do You Meme? Game
You're sure to be the life of the party with this What Do You Meme? Real Housewives Expansion Pack ($13).

20. Personalized T-Shirt
If you've always dreamed of being on the reality TV series, now you can feel like one of the housewives with this comfy Real Housewives Personalized City T-Shirt ($33).

21. Wine Glasses
Sit back and enjoy some of your favorite wine out of these Real Housewives Wine Glasses ($35).

22. Apron
If you're a fan of Dorinda Medley, this "I Made It Nice" Apron ($37) is just what you need.
-->