EXCLUSIVE!!! Instagram's Comedy Star Anthony Lario Wonders If Fans Would Listen to His 'Sappy, Dramatic, Sad Songs' If He Ever Releases an EP.
Published Tue Jan 07 2020 By Sea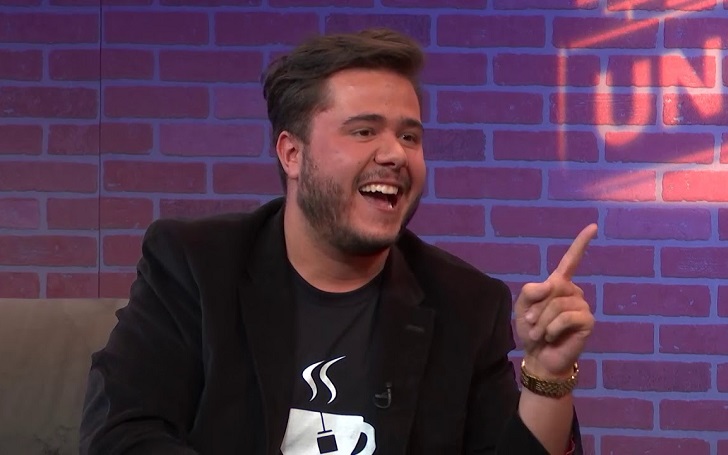 Even if the music seems quite out of his genre, you should check out Anthony Lario's music when he does release an album. But first, encourage him to release one.
AML Media, the agency of SiriusXm & Radio Andy correspondent Anthony Lario, exclusively details GlamourFame of a request from the man himself, during a press pitch.
TV/Radio/Instagram personality Anthony Lario (@anthonylario) has been killing the comedy game this past holiday season, but with a twist. While Anthony frequently posts videos of him singing while accompanying himself on piano, he rarely posts original content.
With the assistance of producer (and brother) No-K, (@dominiclario), he released a Christmas single with a raunchy, comedy twist, entitled 'Christmas Kinda Sucks!'
The single brought in an impressive amount of streams on Spotify & Apple Music, with the help of a witty, sexy, and satirical music video (directed by Mitch Marsico and Courtney Kehr).
However, where does Anthony want to go next? Some may surmise he would simply continue with comedy skits and photos of lavish meals with 'Real Housewives', but Anthony may have some other ideas in mind.

In a recent, heartfelt, Instagram post, Anthony suggested another idea.
"This is part of a song I wrote back in the fall called "The First To Go". The fabulous Abigail Clouser is accompanying me on harmony! I know on Instagram I make a lot of comedy skits and I wrote a "comedy Christmas" song (Christmas Kinda Sucks!), but honestly I DO mainly write a lot of really sappy, dramatic, sad songs lol," Anthony wrote captioned the post from Saturday, January 4. "I'm constantly writing - other than funny stuff and media, song writing and music is really one of my first loves. I sometimes think about releasing these songs on an EP or album, but I always wonder if people would listen- or even take them seriously bc of my "insta persona" of always being the funny guy. (Which is my own fault) What do you think? Should I release some of these songs?"
So what do you all think? Should this social media comedian/socialite release more songs like this? Would you listen?
Fans on Instagram are pushing him to do what he wants, and if there are real fans, they will follow him in his journey too. Perhaps the most inspirational words from a fan for him are, "No one is putting you in that box besides yourself! Follow your heart and people will follow your lead ❤️".
Yes, everyone would like him to release an EP, or a whole album if possible, no matter the genre of the songs. Go on.
Stay tuned and connected to GlamourFame for more Entertainment content.
-->