Who are The Faces of Hit TV Show, Southern Charm; Know Its Cast Members
Published Sun Sep 08 2019 By Sea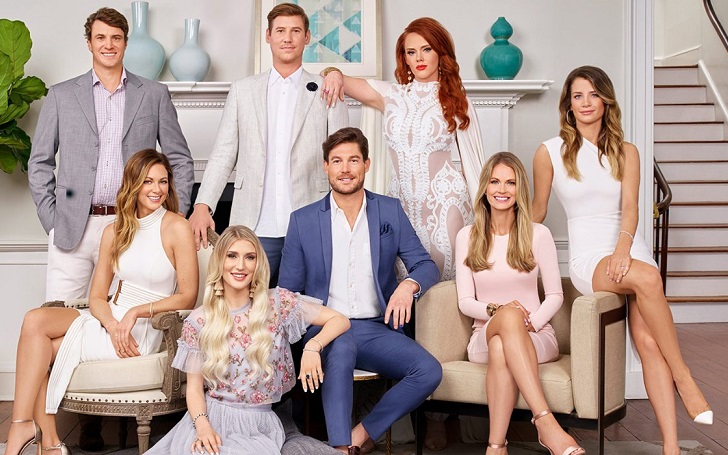 The Season 6 of Bravo TV's 'Southern Charm' concluded with its two-part reunion episode in August and followed the lives of Craig Conover, Kathryn Dennis, Cameran Eubanks, Austen Kroll, Chelsea Meissner, Shep Rose, Naomie Olindo, and Eliza Limehouse; eight socialites who live in Charleston, South Carolina.
While Rose and Conover involved themselves in the Hurricane Dorian relief, Dennis is caught in a serious legal case of causing a 4-car pile-up accident. It is horrible for her attempt to place herself at the top of the social hierarchy.
Watch: If You Haven't Seen The Sixth Season Already, A First Look
Only three of the current cast were on the show since season one, and the others joined the show in later seasons. A little intro into the cast of Season 6 is as follows.
1. Craig Conover
This original 'Southern Charm' member had a renewed sense of self and began this season by hiring a personal assistant to keep him on track. He passed the bar test last year and discovered a new passion for sewing. He launched a new line of clothing and designs.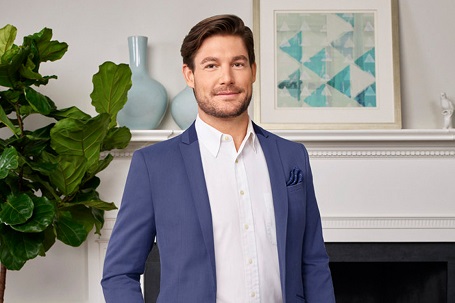 Craig Conover, the oldest member of the group, helps the Hurricane victims anytime the need comes.
Source: Bravo TV
The 30-year-old celebrates his birthday on 9th February and is originally from the north-eastern state of Delaware and graduated from the College of Charleston in 2009 with a degree in Finance.
A former playboy in college, Conover dated fellow 'Southern Charm' star Naomie Olindo for three years before parting ways in September 2017. They still remains friends though.
2. Cameran Eubanks
Cameran Eubanks is a 'The Real World: San Diego' alum in 2004 for its Season 14 and 'The Challenge' alum after that for its Seasons 9 & 11, and she is also an original member of the 'Southern Charm' cast. She is a social media superstar and started working as a real estate broker before joining the series.
On her husband's birthday...
Source: Cameran Eubanks, Instagram
The 35-year-old celebrates her birthday on 21 November and is originally a South Carolina resident, born in Anderson in an upper class family. He parents, Robert and Bonnie, are divorced, and they have another daughter named Cayce, who is younger than Eubanks.
Nicknamed Cam or Killa Cam, Eubanks is a married woman with a daughter. She wedded Jason Wimberly on 12 April 2014 and gave birth to Palmer Corrine Wimberly on 11 November 2017. They adopted a dog, Elvis the Dog, from their current US Army member neighbor. She was diagnosed with hyperhidrosis as a young girl. She now accepts her life as a mother and struggles to find a work-balance to allow her to keep her edge.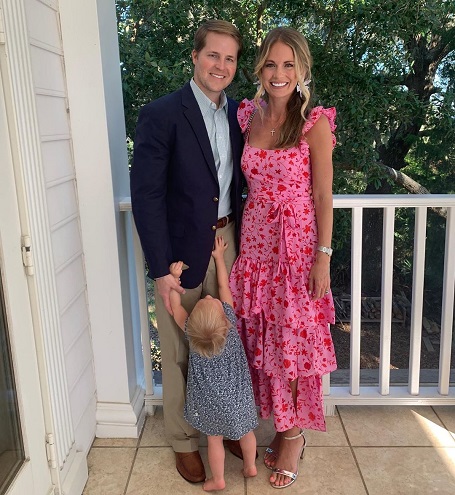 "Palmer is not happy I'm taking a picture with DaDa."
Source: Cameran Eubanks, Instagram
After the first season, she told Bravo TV that it is not smart to air one's love life on national TV and that certain things must be kept sacred. He agrees as he has no desire to be on TV. It seems to work out well for her compared to those who do come on TV with a relationship partner. Wimberly finally appeared on the show in this season's finale. He's a doctor an anesthesiologist!
3. Shep Rose
Shep is another long term 'Southern Charm' member who is flying solo in romance but is learning the art of responsibility by being a dog dad to his puppy, Little Craig. He's pleased with how life is going for him since he is also a restaurant owner.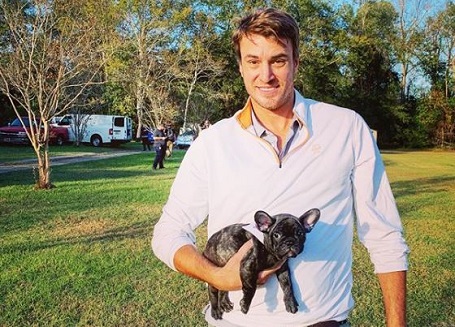 Shep Rose is a dog dad since the beginning of this season.
Source: Bravo TV
The 38-year-old's birthday falls on 27 September. He is born William Shepherd Rose III in Hilton Head Island and raised, alongside two siblings, Katherine & Whitaker, in the state of South Carolina to a very well known and wealthy family, of Frances and William. The fame of the Rose family is also known with the SC state dog, Boykin Spaniel, named after his uncle B. Boykin Rose, who was the leader of the Department of Public Safety Leader. They own an expensive property in the historical area of Boykin, SC.
Rose worked, until 2008, as a businessman after graduating from Vanderbilt University with his MBA degree and spent five years in Athens while attending the University of Georgia. He owned a hot dog restaurant in Charleston which as shut down a couple of years ago due to a fire. He also owns his own line of coastal wear.
Going solo.
Source: FilmMagic, HBO
The star didn't mind being a playboy all his life as he could charm many women with his looks, but now he is looking for a perfect girl by leaving that life behind. He's been in only two relationships. One was with his college girlfriend, Danni Baird (who appeared on the show) and the other was his co-star, Meissner, that he was only linked with.
4. Kathryn Dennis
Dennis joined the show from its second season after Jenna King left. She is practically royalty and looks to be on top of the social hierarchy. She began the sixth season with a new relationship with Hunter Price, and by the end of it, their togetherness was also officially over. She still had to care for her children.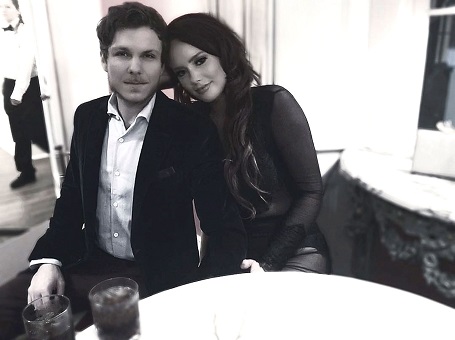 It started and ended with Season 6.
Source: Kathryn Dennis, Instagram
Dennis was born Kathryn Dennis Calhoun on 6 August 1991 (28 years old) in Charleston, SC and grew up on her family's Lewisfield Plantation in Berkeley County. She is the direct descendant of John C Calhoun, who served as the 7th Vice-president of the US under John Adams and Andrew Jackson. Her grandfather, Rembert Coney Dennis, was the South Carolina State Senator and served in the state's legislature for 50 years.
The 28-year-old studied politics, journalism & feminism at the University of South Carolina and worked at both federal and state levels. She started modeling at the age of 14 and appeared in publications like 'Azalea Magazine'. She is the brand ambassador of the local Charleston department store Gwynn's. She debuted an upscale children's furniture line, 'Kensie + Saint', prior to this season.
The mother-of-two met her ex-boyfriend & former Southern Charm member, Thomas Ravenel, after she left politics and moved back to Charleston. Their daughter, Kensington Calhoun Ravenel, was born on 24 March 2015 and son, Saint Julien Rembert Ravenel, on 9 November 2015. The pair separated (despite sporting a diamond ring afterward), and Ravenel left the show after the fifth season. He is the son of former SC Congressman Arthur Ravenel and is a former State Treasurer himself.
This August was a disappointing month for her as she lost her mother, Allison Calhoun Dennis, aged on the 7th after an extended illness took over her. Then, she was accused of not being sober on the 'Watch What Happens Live with Andy Cohen', which she later doesn't remember ever being on and later admitted to drinking on the reunion show of the 21st. She was sober after three years of rehab.
Then, she got into a legal mess on the 28th when she caused a chain reaction of four cars after hitting one of them. A ticked with the trial court date of 4 November 2019 was set for Dennis who doesn't have to appear if she pays the $232.50 fine.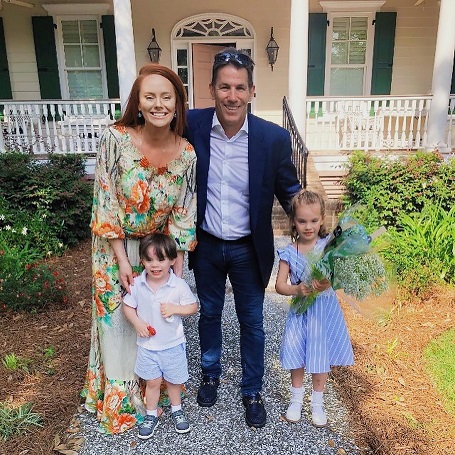 The relationship's over, but the fight is still on.
Source: Kathryn Dennis, Instagram
There were her children in her car, whom she regained the joint temporary custody of, recently. She was given the custody after filing for it following Ravenel's arrest for assault and battery in the second degree. But now he will fight for the sole custody again by using her car-crashing incident again. It's quite a mess.
5. Naomie Olindo
Olindo was over the breakup from Craig Conover and started a new relationship with Indian Metul Shah, prior to the current season. She came in on the third season as a partner for Conover. She knew him college but only reconnected after he texted her and started dating in 2015.
Starting over with Metul.
Source: Naomie Olindo, Instagram
The 27-year-old was born on 4 August 1992 in France. (Yup, she's French!) She has a fiery personality but is extremely close with her parents as well with Shah's family. She is a strong animal advocate, known for frequently working with the Charleston Animal Society.
The French beauty is a work-hard-play-hard kind of girl and profoundly into fashion, as you can imagine. She launched her e-commerce clothing company L'ABEYE alongside her friend Ginny Cox. She is a natural at being a boss.
Nothing comes above friends and family for her as she recently attended her first Indian wedding. And according to Shah, she crushed it by wearing a perfect saree and dancing with about 576 of his closest family members. She is fiercely loyal to her girl gang and will do anything for them. Shah helped her calm down some of her fierceness recently and look forward to the rest of the year.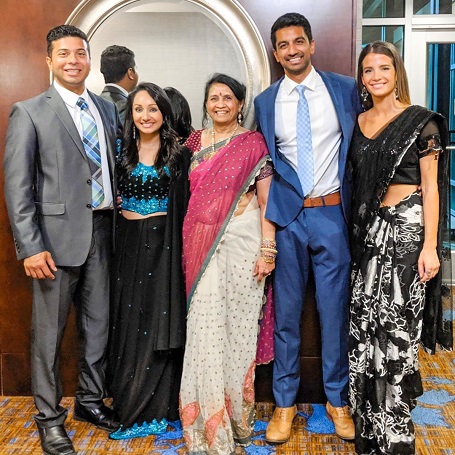 Rocked the saree, Naomie!
Source: Naomi Olindo, Instagram
Years of wrong relationships and she finally found her match in Shah, who helps her become more rational.
6. Austen Kroll
Austen Kroll started this season with a new relationship with Madison LeCroy, which Rose (his close friend) was pretty skeptical about. He entered the show in its fourth season after Whitney Sudler-Smith left before he came.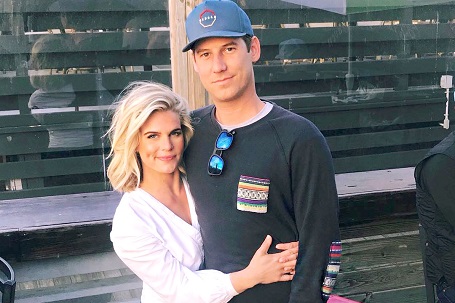 That rocky thing called 'Austin+Madison'.
Source: Bravo TV
The 32-year-old was born on 16 June 1987 in the US capital, Washington, DC., but was raised alongside sister, Katie, by his parents, Tom and Wendy in Charlotte, North Carolina. Outside TV, he enjoys playing golf with his dad and friends.
Kroll is the adventurous type who was raised to be an undoubtedly kind & a relentlessly loyal friend as well as be charismatic. He graduated from the University of Alabama with a Bachelor of Science degree in Business Administration and Management, but with the spirit of adventure traveled to the Rocky Mountains and even to New Zealand. He also studied a semester in Prague.
The contagiously charismatic returned back and relocated to Charleston and found Mr. Rose. Now, his interest lies in the craft beer industry as he worked for Palmetto Brewing Company and Red Hare Brewing Co. He plans for more involvement as he claims it is just the start for him.
The relationship between him and LeCroy cannot be guessed at any particular moment. It's rocky as Rose expected but in an opposite way. Kroll was instead caught in an alleged cheating scandal, specifically a three***e, by LeCroy herself.
The girl is not a saint either having admitted to cheating on him too. This whole thing also is a mark on Kroll's friendship with Rose.
7. Chelsea Meissner
Meissner was the second runner-up of the 'Survivor: One World' series in 2012 as a member of the Salani tribe, and she entered Southern Charm in the fifth season following Landon Clements' departure after the fourth.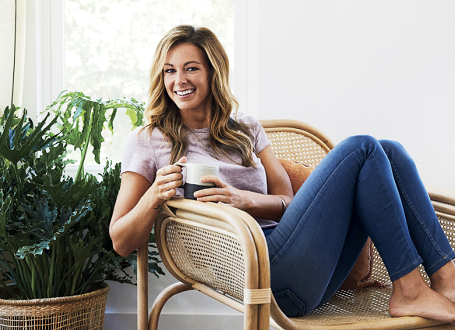 She's a Survivor!
Source: Jillian Guyette
The 34-year-old celebrates her birthday on 13 June and is a former Hilton Head Island resident in SC. She was raised by her mother, who is a Lyme's Disease survivor, alone with her brother. She moved to Charleston over nine years ago, way after she was the state champion equestrian rider in her youth.
She started the sixth season by settling down in her new James Island home with her long-distance boyfriend, Nick Dana, who is a professional sailor for the America's Cup. She renovated the home herself. They announced their togetherness in the summer of 2018 and adopted a pitbull together, Tyson, who is a rescue.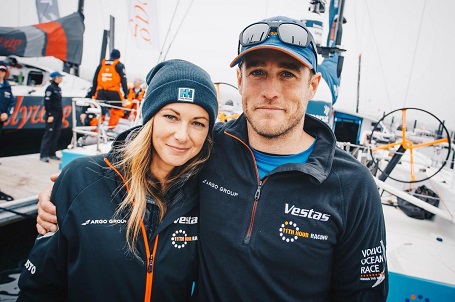 They traveled to Hague together.
Source: Chelsea Meissner, Instagram
Meissner is a person of strong work ethic and is a hair care stylist at a salon in Charleston. As you can imagine, she is working towards owning her own salon. She has quite the adventurous spirit as well, traveling, surfing, golfing, fishing and boating often. She met Dana through her such passions. Above all her interests, she values family and the bond with Dana.
Meissner is worth $1.2 Million, by the way, and Dana is also a Survivor alum.
8. Eliza Limehouse
Eliza Limehouse is the latest & the youngest member of the Southern Charm gang joining in the sixth season after Ravenel left following the previous season. She debuted this season when she arrived with Rose to Patricia Altshul's dinner party. She is working to find her place with the group.
Young and Beautiful, Eliza Limehouse.
Source: Tommy Garcia, Bravo
The TouT models representative was born on 26 December 1996 (22 years old) as Eliza Devereaux Limehouse. Her family roots date as far back as the first existence of the city of Charleston itself since her grandfather of nine generations ago signed the Declaration of Charleston. She was born and raised there on her father's side.
The 22-year-old graduated from Clemson earlier than the norm, by a year, and returned to her hometown to work in the family business, Limehouse Properties. She helped in managing and renovating the hotels there in their portfolio. She is a real giver when it comes to helping others.
As for her love life, her long-time crush, Struthers McBride, called her up and sat him down as he confessed he was in love with her "for like, six years". They've been going out for four and a half months.
Don't get it wrong, it's just a wedding photoshoot. Unofficial.
Source: Anne Jervey Rhett, Instagram
Aside from being known for her modeling works (yes, she is a model), she founded a local jewelry line called Snaffle Bit Bracelet Company which she started in high school. She also co-founded Plantation Candle Company with her business partner, Allston Plate. She further looked on to launch an additional fine jewelry/e-commerce line at her website, elizalimehouse.com.
Limehouse is a strong animal rights activist and a passionate advocate for animals. She became a polo player since she grew up around horses in her family's plantation Airy Hall. She takes care of the horses, her family dogs and other pets while also working to rescue the ones in trouble. Her aim is to own her own farm or become a politician so that she can personally work for awareness of animal rights issues.
-->