Facts to Know about Khalil Mack's Brother LeDarius Mack
Published Tue Sep 01 2020 By Sea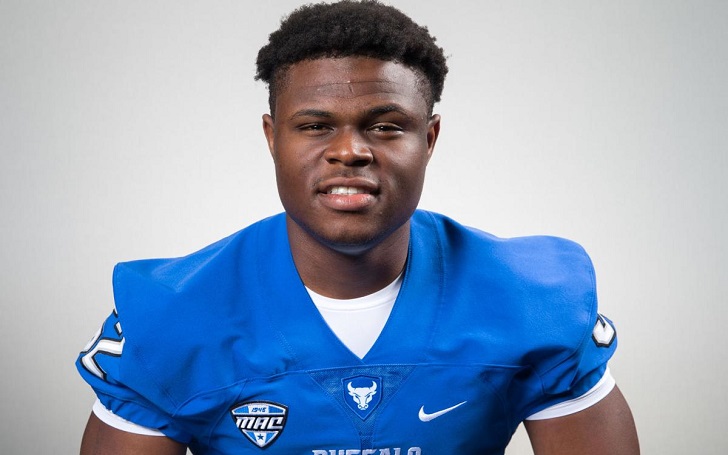 Another year goes by, and LeDarius Mack still doesn't make it to the NFL Draft 2020. Although, with the kind of experience he's had, it was hardly possible for him to get into it so easily. Still, there's a prospect of getting into the Chicago Bears' practice squad, a good thing, for now, considering undrafted free players never make the 53-man roster.
Outside linebackers coach Ted Monachino is already impressed with his work ethic, and former Bears guard Tom Thayer also believes he's more than what he looks to be. Being labeled the brother of the best player on the roster is from what he only is.
If you're familiar with the name Mack, it's easy to connect him to that prominent Bears outside linebacker. Yes, LeDarius Mack is the brother of Khalil Mack, who plays for the Los Angeles Chargers. With analysts constantly being impressed with his performances for the University at Buffalo, the time he's seriously played football for isn't something to think about.
The Eldest of the Mack Brothers Was a Running Back for the Carolina Panthers
Born on October 3, 1996, in Florida, Mack's generation in his family is a pretty athletic one with both his parents, particularly father Sandy Mack Sr., encouraging them to pick up sports. He is a program specialist in his home town of Fort Pierce, Florida.
The oldest of the siblings is Sandy Mack Jr. played running back for the Panthers, and it was him a whose question about football made him consider the sport. He'd already been told he could play football if he wanted to when he was with ASA playing basketball. It was a challenge, which LeDarius Mack readily took and impressed his star brother, Khalil as well.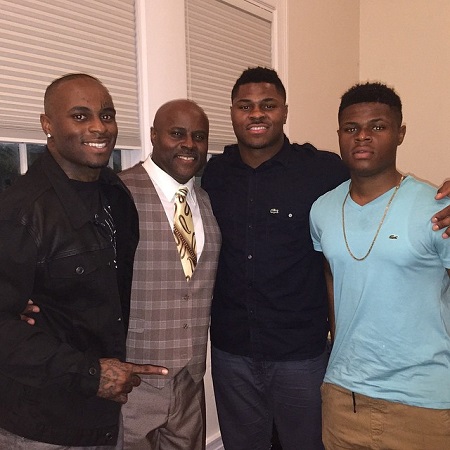 "My oldest brother was asking me if I ever had the possibility to play football, would I do it?" LeDarius said in an interview. "I told him, 'Yes.' It felt like a challenge. He never got the opportunity Khalil did, so I just shot my shot. I guess it worked out for the best, and I'm grateful."
The challenge really was his hiatus from football from when he last played it at the age of 13. So he really had to work harder than the others at ASA who'd been playing for a long time.
Mack Attended Lincoln Park Academy with No High School Football Team, Thus Had Even Lesser Experience Than Khalil
When Khalil signed with Buffalo in 2009, he had only a year of high school varsity football experience at Fort Pierce Westwood. Meanwhile, the 6' 1'' younger brother had no experience in high school when he redshirted in his first season with them. But Khalil was confident of his brother's athleticism and skills.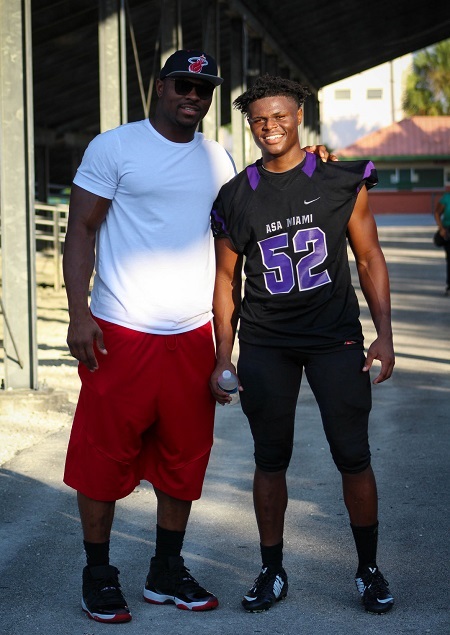 The linebacker attended Lincoln Park Academy, in contrast to both of his elder brothers attending Fort Pierce, under the request of his mother. The school had no football team, but he did play basketball and succeeded in it, so much so that he was recruited as a basketball player at ASA.
Yes, he originally joined ASA as a basketball player, but the Silver Storm coach, Jean Dubuisson, knew better and suggested football. Sandy Mack Jr. later followed up.
It's not strange that he played basketball really well as Khalil too was relying on basketball for a college scholarship before a tear in his patella tendon halted it. So transitioning from basketball to football was the second time when LeDarius did it.
Joining Buffalo Was a No-Brainer, But He Wasn't Too Surprised the Bears Picked Him Up Either
LeDarius spent the 2015/16 seasons as an inside/off-ball linebacker, alongside playing basketball, with the ASA College Silver Storm in Miami. Despite being a different player than brother Khalil, there were offers for him to choose a University team.
Alongside Buffalo, Mississippi Valley State also made an offer for him. But the former was an obvious pick for LeDarius as he redshirted his first season off the edge at Buffalo in 2017. He also wore the number No. 52 shirt like his brother the first time around.
2019 was a relatively successful year as he was named an All-MAC Second-Team member with 7 sacks and 11 tackles (tied for the team lead) for a loss in a reserve role.
Then came the Bears taking a chance at signing the edge rusher after he was left undrafted out of the University at Buffalo. He wasn't surprised about that as they knew his brother's capabilities. But it was not the name that LeDarius attracted the Bears.
Find Out: The Relationship Status of Quarterback Russell Wilson
"I feel like it was just destined at this point," he told ABC 7 Chicago after the pick.
It'll be a difficult road for LeDarius towards a roster pick, considering his undrafted tag. Even the number 52 is a little difficult with Bears. But Khalil is determined to make his brother the best he is, even better than himself.
"In comparison to me, I will do everything in my power to see that he is better than me, and I know he will do the same," he said after LeDarius' recruitment at Buffalo. "That's why Buffalo is lucky to have him — not only a freak athlete but a fierce competitor and a hard worker."
Stay tuned and connected to GlamourFame for more content like this. Subscribe to the newsletter for immediate updates and news.
-->