Amazon Orders a Two-Season Bundle of Adult Animated Comedy 'Fairfax'
Published Thu Jan 30 2020 By Sea
Matt Hausfater, Aaron Buchsbaum and Teddy Riley are set to work together for a 16-episode, 2-season animated show, 'Fairfax'.
For now, Fairfax is just the name of a place. But 'Undateable' writer, Matt Hausfater, and two of his associates are set to bring it to the screen after Amazon ordered two whole seasons of their adult-animated comedy series, 'Fairfax', set to premiere on Amazon Prime Video in 2021, from them.
The streaming platform wants the two seasons to be eight episodes each from the trio. 'Fairfax' is about L.A.'s hypebeast culture, which follows four middle school best friends on their "never-ending quest for clout on Fairfax Ave.," according to Amazon.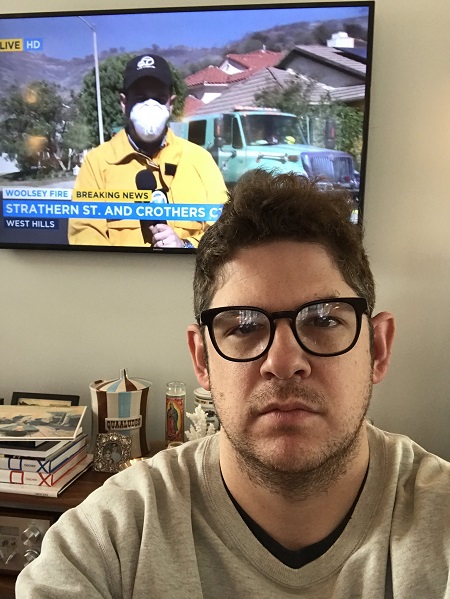 Matt Hausfater also co-wrote 'Undateable'.
Source: Matt Hausfater, Twitter
Creators Hausfater, Aaron Buchsbaum and Teddy Riley will serve as the executive producer of the show, co-produced by Amazon Studios in association with '@midnight' producers 'Serious Business' and animation studio 'Titmouse'.
Read More: Why was 'The OA' Canceled Despite the Positive Reviews?
"This show is a love letter to kids today – the generation that will most definitely save the world from global warming, if they don't die from eating Tide Pods first," the creators stated. "It's a modern look at the timeless struggle to be cooler than you are, to fit in while standing out, and what it feels like to wait in line for a pair of sneakers you're never going to cop."
Peter A. Knight, Jon Zimelis and Jason U. Nadler will represent Serious Business, while Chris Prynoski, Shannon Prynoski and Ben Kalina will step in for Titmouse. Consulting producer Somehoodlum, an Instagram artist, performed character designing while 'Pizzaslime' will also be the consulting producer.
Related: Chris Prynoski is the Supervising Producer of Netflix's Big Mouth. It's been renewed for three more seasons
"We're incredibly excited to be working with Serious Business, Somehoodlum, Pizzaslime, Titmouse, and Amazon Studios. We couldn't have asked for a better team," the creators added.
The show is anticipated to do well with new audiences as Amazon Studios COO and Co-Head of Television, Albert Cheng believes it is totally unique. "Fairfax is smart, weird and hilarious, and we're excited to work with Matt, Aaron, Teddy and the teams at Serious Business and Titmouse so our Prime Video customers around the world can see this unique new series."
When the series does premiere in its intended year of 2021, it will go on air in over 200 countries and territories worldwide.
Stay tuned and connected to GlamourFame for more Entertainment & Movies/TV Shows content.
-->