Famed Rock Climber, Brad Gobright, Dies After Falling from Mexico Cliff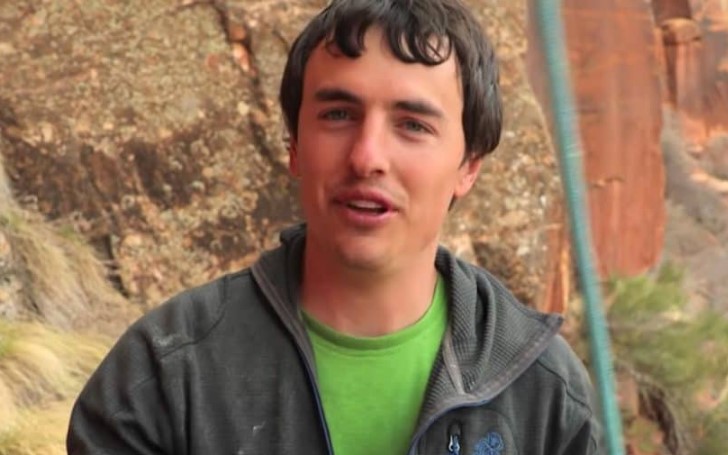 Famed rock climber, Brad Gobright, lost his life after falling from a cliff in Mexico.
Sad news surfaced from Mexico. One of the best climbers, Brad Gobright, lost his life falling from a cliff in Mexico. An accomplished 'free solo' rock climber has reportedly died at El Portero Chico, Mexico, which is one of the most famous rock climbing destinations.
The famed climber was with his friend, Aidan Jacobson. The two were attempting to go down the side of the cliff face, which did not end well for Gobright.
Watch: Famed Climber Brad Gobright Dies In Climbing Accident | NBC Nightly News
According to the authority, both the men fell from the cliff, but luckily, Aidan was saved by a ledge that he used to hold himself. While, Gobright, on the other hand, hit a ledge but could not hold on to it and fell about 300 meters, which instantly took his life.
Brad was a well-known climber who hailed from Orange county. The 31-year-old was known for his fierce no-support climbing; however, he was using 80-meter ropes at the time. Unfortunately, they did not tie the knots in the end.
One of the media outlets On Thursday, November 28, reported, "Brad set up the rope for a short rappel and didn't use the middle point. I tried to pull more rope on Brad's side, but he said he was fine," Jacobson wrote in messages to Rock & Ice. "We started simul rapping, and Brad rapped off his rope."
Watch: Gramicci: Brad Gobright climbs hard trad in Indian Creek
The outlet further added, "We can confirm the death of U.S. citizen Brad Gobright in Mexico on November 27, 2019," U.S. State Department official said. "We offer our sincerest condolences to his family on their loss. We are closely monitoring local authorities' investigation and are providing all appropriate consular assistance. Out of respect to the family during this difficult time, we have no further comment."
For more information on your favorite celebrities' lifestyle, stay tuned to Glamour Fame, and don't forget to sign up for the newsletter.
-->