Famous Music Photographer Mick Rock Has Passed Away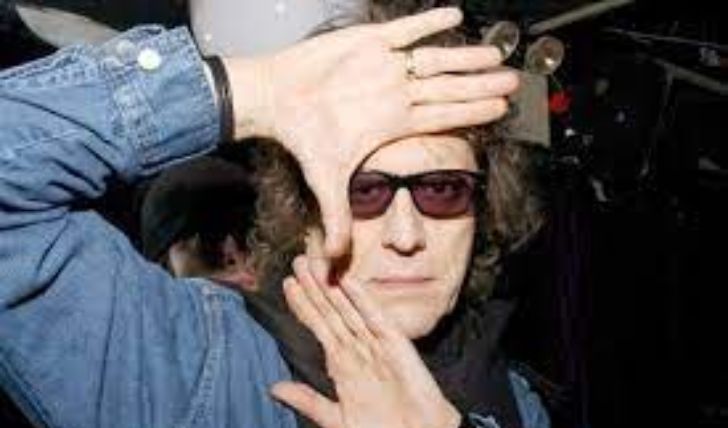 Legendary photographer, Mick Rock, dies at 72: Complete story here!
Mick Rock, often dubbed the 'man who photographed the 70s', passed away on November 18, 2021, aged 72. Rock's career as a music photographer includes some of the most famous pictures ever taken. From David Bowie, Queen, and band Sex Pistol, he worked with all the iconic faces of the 70s.
Revealing the tragic demise of the legend, a family member wrote on his Twitter page. "It is with the heaviest of hearts that we share our beloved psychedelic renegade Mick Rock has made the Jungian journey to the other side."The cause behind Rock's death isn't made public yet.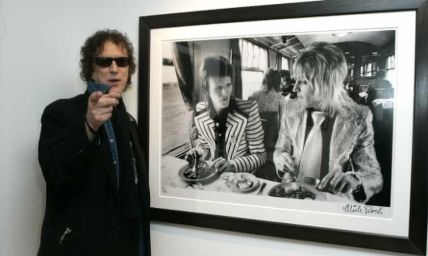 Rock, the man who shot the 70s, is dead at 72.
Photo Source: The Guardian
"Those who had the pleasure of existing in his orbit, know that Mick was always so much more than The Man Who Shot the 70s. He was a photographic poet, a true force of nature who spent his days doing exactly what he loved, always in his own delightfully outrageous way," the statement further read.
Don't Miss: 'Schoolhouse Rock!' Alum and Jazz Songwriter Dave Frishberg Has Passed Away.
While capturing the flamboyant decade in its still and wild, Rock himself drifted to a wild lifestyle. "I was drawn to the good, the bad,and the wicked," Rick said in Shot, a Barney Clay-directed biography on him. "I've lived a very wild life because I've been hanging out with a lot of very wild people," he further states. Some of Rick's evergreen album covers are Bohemian Rhapsody, shot of Mr. Reed on Transformer, Queen II, and more.
Fans and stars mourn the loss of the iconic music photographer.
Source: Reuters
Rock strived to lead a quieter life after suffering a fatal heart attack in 1996, but the artist didn't steer clear of his work and continued to capture rappers and rockers. In the last decade, he worked with Rufus Wainwright, Lady Gaga, Snoop Dogg. Fans and stars have been showering tributes for the late photographer on every social media platform.
Miley Cyrus, who had the honor of working with the legend, also paid a short tribute to Rock. Posting a behind the scene snap of her and Rick, she writes, "It was barelyover a year ago I sat with you by the window, listening to the Bowie stories. It was my honor #RIPMICKROCK." Rock is survived by his wife of 24 years, Pati Rock, their daughter, Natalie Rock, and five siblings.
For more information and news on your favorite stars, stay connected to Glamour Fame.
-->