Fans Want Jana Duggar to Move Out of Her Parents' House
Published Tue Oct 01 2019 By Sea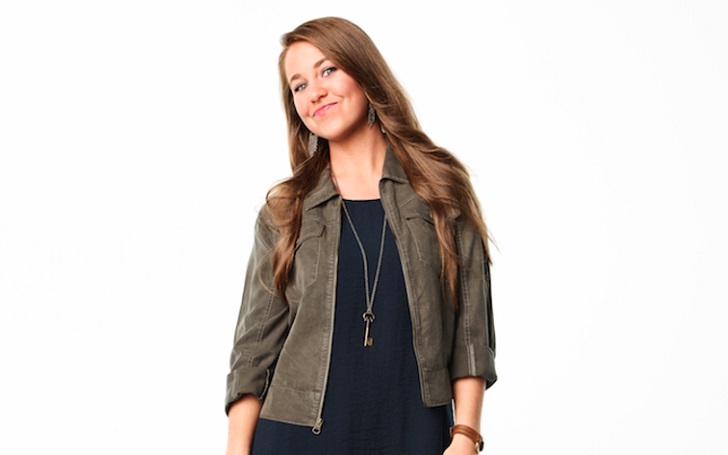 Of the nine eldest Duggar children, Jana Duggar is the only unmarried individual, and fans want her to get a place of her own.
Nine kids of the infamous '19 Kids and Counting' are over 20 years of age (safe to say over 21, since Joy-Anna Forsyth is about to be 22 this month), and the second eldest child, Jana Marie Duggar, is the only unmarried one. She lives with her parents in their home in Tontitown, Arkansas, but fans don't want her to live the rest of her life there anymore.
Jana is one of the older twins, and last week, she explained why she still lives with her parents despite already almost reaching her thirties. She is one of the few most loved members of the family, and fans have been pushing her to find a love of her own for years now. This time they've had enough of her slacking off in that part, even though she didn't intend on it.
The 29-year-old posted a photo of a cattle ranch/field in her parents' estate on Instagram and captioned it, "Love this place I get to call home! 🏡 💞." Of course, many were cheering her on to live so beautifully, but some wished she would find a place and move out of the family home.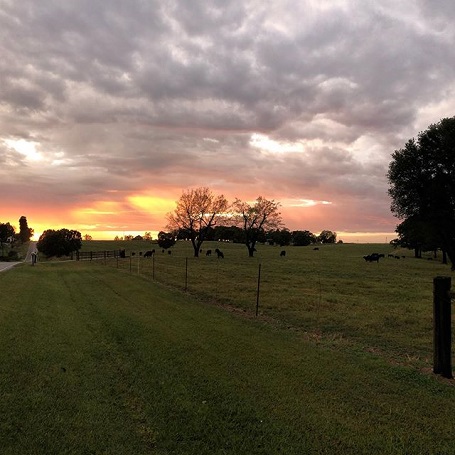 Jana is enjoying the countryside as best as she can, for as long as she can.
Source: Jana Marie Duggar, Instagram
Of the few wishes, one slammed her for living like a Cinderella her whole life, and the others urged her to move out with the question, "Have you ever thought of moving out in your own?" One of them attempted to be polite while questioning. While it's not a new thing for the situation to be put under the microscope like all the other times on all the other Duggar posts, the current tradition in contrast to Jana's situation has people getting things in their head.
While it's a norm for modern families to see their children move out of their parental home and try living on their own, at no late than 20 years of age, the custom that The Duggar Family has, some will not consider, is not progressive. One reply to one of the questioning comments attempted to explain what the past was regarding such matters.
"Single people living on their own is actually a very new concept in the history of humankind. People didn't leave their homes until they married and if they did for work, etc, another single family member lived with them. It only makes sense that families stay together with all the studies showing how the millennial generation is the loneliest, most depressed generation. Just because you think that is what people want doesn't make it healthy."
Both sides of the comments are still available.
Source: Jana Duggar, Instagram
Another one added on the loneliness that staying away causes, which is mostly true. And others shared their experiences as well. Besides, Jana loves living with her younger sisters as well; she is the caregiver of the younger siblings for the moments her parents can't handle it all.
According to one of the comments, Jana was asked by her parents if she wanted her own separate room in the house, but she just plainly declined because of how much she wanted to be with her sisters.
Of course, fans are teasing her for her prince to already be around her, from Lawson Bates to Tim Tebow. She replied to one of the fans about finding a handsome prince, back in August, with, "Maybe he's riding in on a green turtle instead of a white horse. [I'm] still searching for Mr. Right. In the words of Michael Bublé, 'Just haven't met [him] yet!'"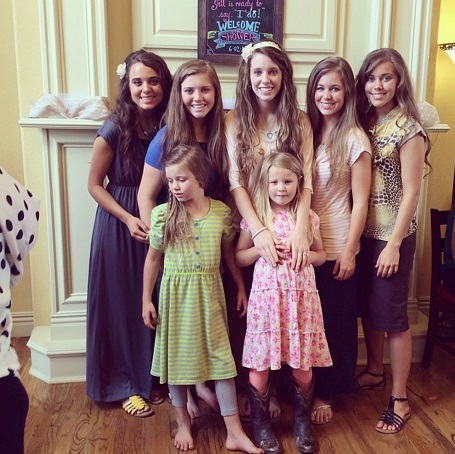 Jana lives with her younger sister in their parents' home, but she loves it.
Source: TLC
When the 'Counting On' star started using social media, people were already piling up with queries if she was already courted since, you know, all the other started with social media only after their marriage. Fans believed it to be a custom, but actually, it turned out to be all just a big coincidence.
Jana is just enjoying Texas for now.
Source: Jana Duggar, Instagram
As of this moment, Jana is in Austin, Texas, exploring the 'City of the Violet Crown', taking a tour around the Capitol Building and such places, while attending a wedding there. She celebrated the National Coffee day yesterday and seems to be having quite the moment for her first time in Texas. She should try some excellent BBQ joints around the city.
Stay tuned and connected with GlamourFame for more Entertainment News.
-->