FC Barcelona's Raid: Former President Josep Maria Bartomeu Arrested
Published Mon Mar 01 2021 By Bran
FC Barcelona's CEO Oscar Grau and ex-president Josep Maria Bartomeu were arrested on Monday after a shocking raid on the club's workspace.
Things couldn't go any better for Spanish giants, FC Barcelona at the moment. While the club already had issues with their star man Lionel Messi nearing an exit, the club almost crashing out of the Champions League again in a humiliating fashion after a 4-1 loss to PSG, the arrest of Josep Maria Bartomeu just adds to the woes.
Yes, the reports are true, as GlamourFame confirms how the former Barcelona President was also among the alleged culprit who was arrested by the police. Although he was a big name among the ones taken into the police station, the former Catalan head wasn't the only one. The current CEO Oscar Grau and the head of legal Roman Gomez Ponti were also arrested.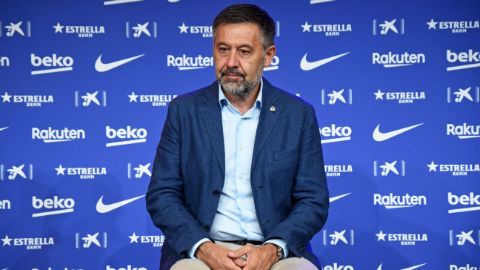 Former FC Barcelona President Josep Maria Bartomeu was arrested on Monday after a police raid.
Photo Source: ESPN
The investigation was a part of the long-running case of 'BarcaGate' that came into the news the last year. Besides all that, the ex-President who stepped down in October 2020 was also faced with criticism of his behavior against the club stars Lionel Messi and Pep Guardiola- two figures who orchestrated the club's majority of the success in the past decade.
The police weren't much caring enough to investigate Bartomeu and the club official's treatment of Lionel Messi's situation, but they might be linked at some point too. The actual charges for the arrest of FC Barcelona officials had things to do with corruption and money laundering.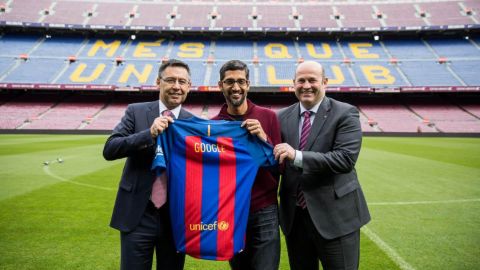 FC Barcelona's former President was criticized by the fans for his treatment of Lionel Messi.
Photo Source: FC Barcelona
Earlier in September 2020, developments in the investigation were made when the Catalan police filed a report to the judge. The case revolved around FC Barcelona's action of hiring social media consultancy firm I3 Ventures.
Recommended: Coronation Street Star Johnny Briggs Has Passed Away
Stay connected as we will bring you all the latest happenings at the BarcaGate case and the arrest of former president Josep Bartomeu and his men.
Related: Carrie Underwood Marks Son Isaiah's Birthday With Epic 'Power Rangers' Cake
For more news and updates with us, stay close at Glamour Fame.
-->