Find Out Five Unknown Facts About Alisha Wainwright; Recently Held Hands with Justin Timberlake in an Outing
Published Sun Nov 24 2019 By Sea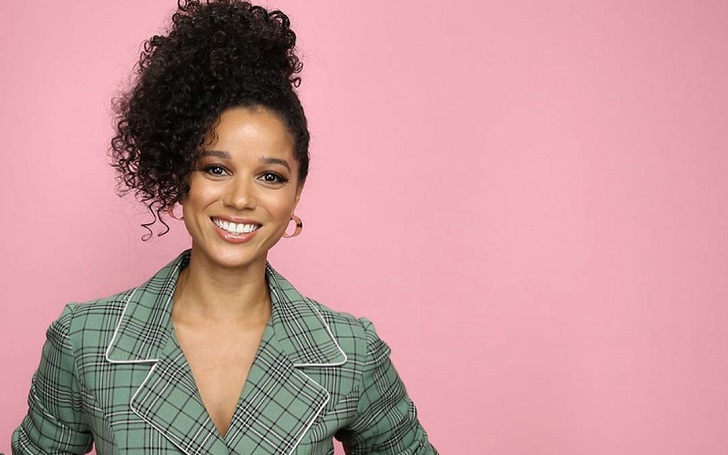 Justin Timberlake has a lot coming his way after seemingly getting intimate with actress, Alisha Wainwright, in New Orleans. But they were there with several other people and sources & representatives have denied anything going on between the two.
We all know Timberlake confessed to him and his wife, Jessica Biel, dating other people during the course of their marriage, in his book 'Hindsight & All the Things I Can't See in Front of Me'. Since the separation from Biel, he is rethinking his views on committing to one person forever.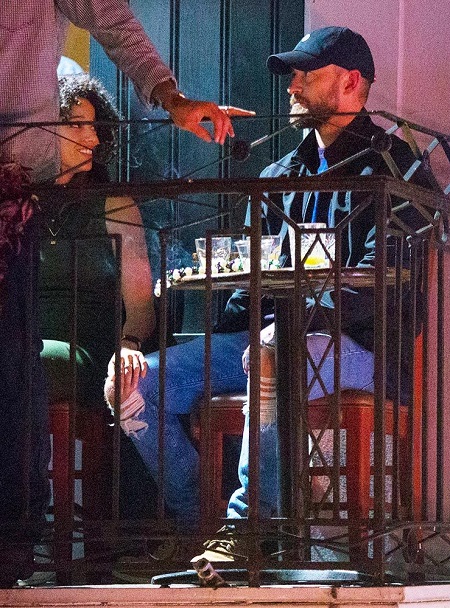 Justin Timberlake then held Alisha Wainwright's hand afterwards.
Source: Mega Agency
The next person to hold his hands is Wainwright, but if she's a potential love interest for Timberlake now, it will be seen as the time moves forward. For now, just get to know her a little better.
5. Alisha Wainwright and Justin Timberlake Are Working on a Movie, 'Palmer', Together as Love Interests
The reason the pair were in New Orleans together was for the filming of their new collaboration movie, 'Palmer', in which they will be portraying characters as romantic interests.
The clips released by The Sun were taken during their off time at a bar this past weekend. At one point, Wainwright was seen caressing Timberlake's knee, which was followed by the two holding hands while sitting together alone in the bar balcony.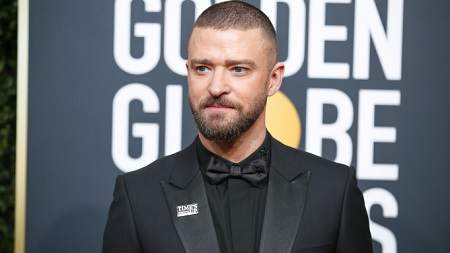 Justin Timberlake was announced in the cast of 'Palmer' in September.
Source: Twitter
'Palmer' (not to be confused with the 1991 movie) follows a former college football sensation trying to get his life together in his hometown after time in prison. While facing the conflicts from his past, he gets the responsibility of a unique young boy abandoned by his mother. Charles B. Wessler ('Green Book') is the producer, while Fisher Stevens ('Stand Up Guys') will be directing it.
4. She Starred in the Netflix Original 'Raising Dion' Alongside Michael B. Jordan
The sci-fi family drama, 'Raising Dion' is a particularly unique one since it features a black 'Superman' kind of person in a young boy. After the tragic passing of her husband, Nicole, a black single mother, discovers that her son, Dion, has supernatural abilities.
Alisha says she admires Michael B. Jordan as a role model.
Source: Alisha Wainwright, Instagram
The storyline was noticed by Michael B. Jordan from a comic book and short film by writer/director Dennis Liu. He loved the idea of a 'Black Superman' and wanted to make a movie on it. He played the deceased husband and is the executive producer for the ten episodes of the series.
The relationship between Wainwright and the 'Black Panther' star extends beyond their professional lives. They've become great friends during the course of filming the drama series. It was a breakthrough role for her, and it helped that she played someone with superpower herself in 'Shadowhunters'. He's her role model.
3. Traveling and Boxing/Gym Are Her Favorite Pastime Activities
As anyone can see, she is as fit as an actress should be. Her secret is boxing and lots & lots of traveling. Her Instagram feed should give a good view of her workout sessions. She has uploaded clips of her boxing moments at the gym.
The 30-year-old is an avid travel and advises people to do it every so often. She's gone to several places with lots of beauty to make one happy about themselves. She also recommends taking a few risks when traveling.
She's been to exotic places like scuba diving in Bali, trekking Machu Picchu, hiking in New Zealand, to name just a few. She loves doing it alone but, at times, prefers someone to take her to a modest bakery to try out their favorite food.
2. She Has Caribbean Roots
The American actress was born in Florida and grew up there all her life. But her parents are from the Caribbean. Her mother is from Jamaica, and her father is from Haiti. She did visit both the countries when she was young, going back and forth between them.
Traveling on the opposite side of the Caribbean - Hawaii.
Source: Alisha Wainwright, Instagram
She has fond memories from both countries when she visited as a toddler. She remembers Jamaica as being full of fresh fruit, positivity and the people living with the mellow out vibe. Haiti was a little different for her. She got to see first-hand what improvisation looks like.
1. Before Acting, She Studied Botany and Went to Panama for Field Research in Pursuit of a Ph.D
Science was a youthful fantasy for her. In accordance with that, she studied botany at the University of Florida and graduated. Following graduation, she moved to Panama for conducting field research while preparing for a Ph.D.
Nature was her first fascination towards a career. Despite going to acting, she still admires nature.
Source: Alisha Wainwright
However, after needing to focus on something else for the money, she became less interested in it. She found passion in something else — acting. But she won't rule out science either.
The first of her acting roles came in as a YouTube series titled 'Smosh' in 2012. From the breakthrough role in 'Raising Dion', she ready for the next big thing.
Stay tuned and connected to GlamourFame for more Entertainment content.
-->