What is Florian Munteanu's Net Worth? Learn All About His Earnings and Wealth Here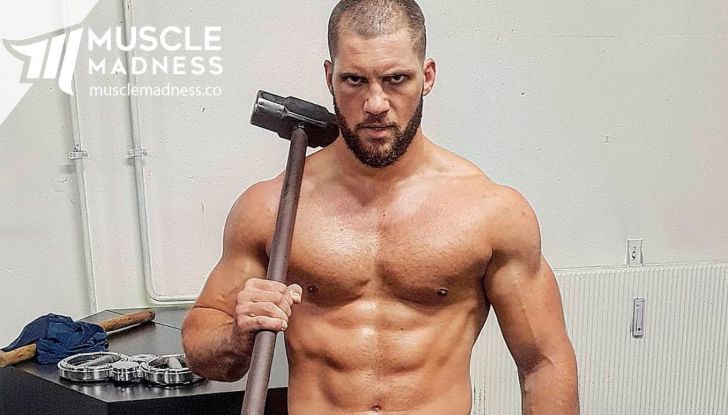 How Much is Florian Munteanu Valued at in 2021? Get the Updated Details Here!
Florian Munteanu aka, 'Big Nasty' is a German actor, boxer, and fitness model. He is best known for the 2018 film Creed II, where he played 'Victor Drogo.' Munteanu may be better famed as a boxer than an actor, but he is surely making his place in the industry.
Florian recently landed a role in Marvel Comics' upcoming film, Shang-Chi and the Legend of the Ten Rings. He will be flexing his real-life martial arts skills whilst playing the role of Razor First. Starring alongside him is Simu Liu, Awkwafina, Tony Leung, and a few more. Ahead are all the details on Munteanu's soaring net worth and impressive resume.
Inside Munteanu's Soaring Net Worth in 2021!
When Munteanu's breakthrough film Creed 2 was released in 2018, he was estimated to have a net worth of $500k. And although he hasn't appeared in any big project following that, Florian's net worth nonetheless has shot up to a striking $1.5 million in 2021.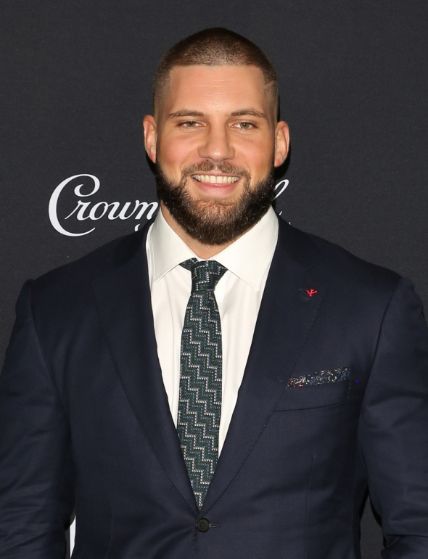 Munteanu is a heavyweight boxer and actor who rose to fame by playing Victor Drogo in Creed II.
Photo Source: IMDB
Munteanu's career as a boxer and model has been catering more to his soaring net worth, it seems. He is a professional heavyweight boxer and also the brand ambassador of the fight organization, SuperKombat. Florian once revealed that it costs him an awful lot to maintain his 6.4ft huge shredded body.
Check Out: How Much is Casey Jost's Net Worth in 2021? Know All About it!
Florian's work so far has also launched his feat as a social media influencer. He has over 508k followers on Instagram, and reports claim he earns $1,506 to $2,510 per sponsored post. Head to his Instagram @bignasty to witness Munteanu's exceptional energy and zest for life.
Sylvester Stallone thought Munteanu was unique and had the complete package.
Photo Source: Wiki Tia
Munteanu's talent and bright future in Hollywood were verified by superstar Sylvester Stallone, who called him a complete package. "Florian is unique," added Stallone. Munteanu had done only one German film named Bogat then, yet he still scored the coveted role of Victor Drogo.
Munteanu Lands Another Big Role!
His role as Razor First in the upcoming Marvel film would've been Florian's biggest role in his career so far, but the actor has got luckier. He is coming as Krieg in the Sci-fi film Borderlands. Its high-profiled ensemble cast includes Kevin Hart, Cate Blanchett, Jack Black, Jamie Lee Curtis.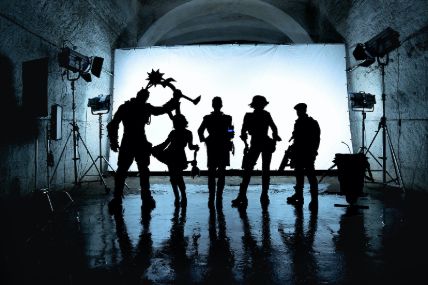 "This is the first glimpse of Borderlands crew, more to come soon," says Munteanu.
Photo Source: Screen Crush
The film just released its first look, and it is a photo of cast members' outlines. Florian can be seen with his imposing built from the left to Hart sporting his character, Roland, in the right. The Eli Roth directorial is set to release in 2022.
Recommended: How Much is Lisa Kleinman's Net Worth? Find All About it!
An elated Florian took to his Instagram to share the first look of Borderlands. He captioned, "What a squad; for the last 10 weeks, this team is putting their hearts on the line to deliver an outstanding piece of art. Two more weeks to go and this is the first glimpse of Borderlands crew, more to come sooooon."
For more information and news on your favorite stars, stay connected to Glamour Fame.
-->