Former Bad Company Singer Brian Howe Dies at 66
Published Fri May 08 2020 By Eden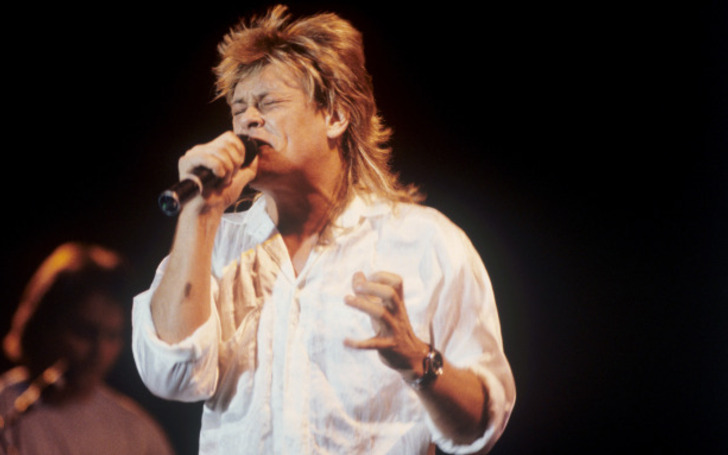 Brian Howe passes away at the age of 66.
British rock group singer Brian Howe, best known as the frontman of Bad Company, passed away on Tuesday, as confirmed by his friend and long-term manager Paul Easton. He was 66.
Howe had been discovered struggling with cardiac arrest in his house. Although Howe was able to speak to EMTs momentarily, he died in his home when they could not save him, Easton said in a statement.
Watch: "No smoke without fire" by Bad Company Featuring Brian Howe
Meanwhile, Howe's sister Sandie stated:
Finding the appropriate words to express the pain in our hearts over losing my brother has been difficult, Our family would like to thank you for your compassion and the outpouring of love we are receiving.
Born in Portsmouth, England, Howe had begun his career performing on the album "Penetrator" of Ted Nugent. Years down the line, following the departure of singer Paul Rodgers, Howe was elected to take charge as the chief vocalist for Bad Company.
Initially created by the Free lead Paul Rodgers and Mott the Hoople guitarist Mick Ralphs, Bad Company was founded in 1973. The group hired Howe in 1986 when Rodgers quit to create another supergroup called The Firm with Jimmy Page, and he went on to appear on four subsequent records.
Also Read: Co-founder of Kraftwerk Florian Schneider Dies at 73
In 1994, the singer and songwriter left Bad Company, later lamenting: "The band was getting very very sloppy live. I quite simply, along with [songwriter-producer-guitarist] Terry Thomas, got tired of doing all the work."
Howe served as the frontman for Bad Company for eight years.
Check Out: ''One Night'' Video Bad Company Featuring Brian Howe
Howe's son Michael said in a statement, "I feel we are all put in this world for a reason. The passion for music was my father's, and I am so happy that his legacy will live on."
In September 2017, the singer had a previous heart attack and admitted the experience was a terrible one, and he didn't know much of it. He managed to move and was discovered at a stop sign in his house, asleep. Apparently, he needed a long time to heal.
Howe is survived by his son Michael and daughters Victoria and Ella, his three grandchildren Emily, Sydney, and Aurora, as well as his sister Sandie and her partner.
Visit Glamour Fame for more breaking news of your favorite celebs.
-->