Full Report on Julianna Rose Mauriello's Net Worth!
Published Sun Oct 20 2019 By Alice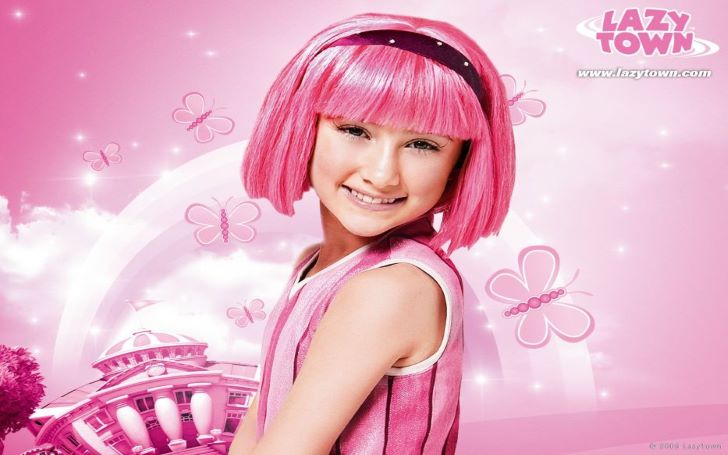 Remember the pink-haired girl from 'LazyTown'. Well, Julianna Rose Mauriello is the girl who played the iconic role Stephanie in season 1 and 2 of the television show.
Mauriello, whose both siblings were in the entertainment field, gained massive popularity in a short span of time. So, what does Stephanie do now for a living? Without further delay, let's dig right into the fortune of Julianna.
Julianna Rose Mauriello Holds the Whopping Net Worth of $2 Million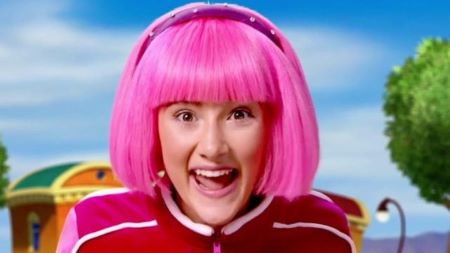 Source: Pinterest
Julianna Rose Mauriello, who made the childhood of everyone unique, amasses the alluring net worth of $2 million. She garnered this wealth from her career as a child actress.
Though Julianna appeared in a few television shows, she successfully established her name as a child actress. Apart from LazyTown, she also starred in the shows like 'The Tony Danza Show,' 'Hip Hop Kids: Hip Hop Homeroom Math,' 'Teletón XII,' and so on.
Furthermore, Mauriello also acted on the short movies like 'Bonne Nuit', the short 'A Fix', and in an episode of the TV mini-series 'The Doc Files'. What's more, she was even nominated for a Daytime Emmy Award for Outstanding Performer in a Children's Series for LazyTown in 2006.
Earning from LazyTown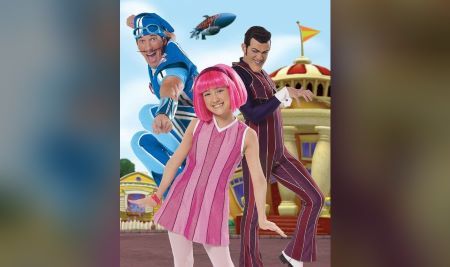 Source: The Oklahoman
Julianna Rose Mauriello is best known for appearing as Stephanie in the child television show LazyTown. She starred as an eight-year-old 'Stephanie' who moved to Lazy Town to live with her uncle, Mayor Meanswell, in the show.
Stephanie made her mission to help the residents live a more active lifestyle, with the help of superhero 'Sportacus.' Interestingly, at the end of each episode, Stephanie used to perform a song and routine to "Bing Bang," the show's ending theme.
After appearing in the two successful seasons, Julianna bid farewell to her character. She then was replaced by Chloe Lang for season 3 and 4. Chloe is also a singer as well as a dancer.
Julianna Rose Mauriello's Controversies
Source: Metro
After leaving the LazyTown, Julianna Rose Mauriello got involved in a series of controversies. Many people even speculated the reason for her departure from the show was her involvement in the drug.
Besides, some even said that she was arrested for being involved in prostitution. However, these are just wrong speculation, and she departed from the show due to aging.
Watch: Interview Julianna Rose Mauriello 2006 | LazyTown
Meanwhile, Julianna has not appeared in any type of show after LazyTown and is living her life out of the limelight. She is now an occupational therapist whose average salary is $37.04 per hour.
Likewise, the former actress prefers to keep her personal life under the radar and has not shared any information about her love life. Well, lets hope she is living a good life pursuing her dream.
Stay tuned with GlamourFame for more Entertainment news!!!
-->