Future is Taking Shots at Tekashi 6ix9ine for Snitching, Calls Him a "Rat"
Published Fri Sep 20 2019 By Travis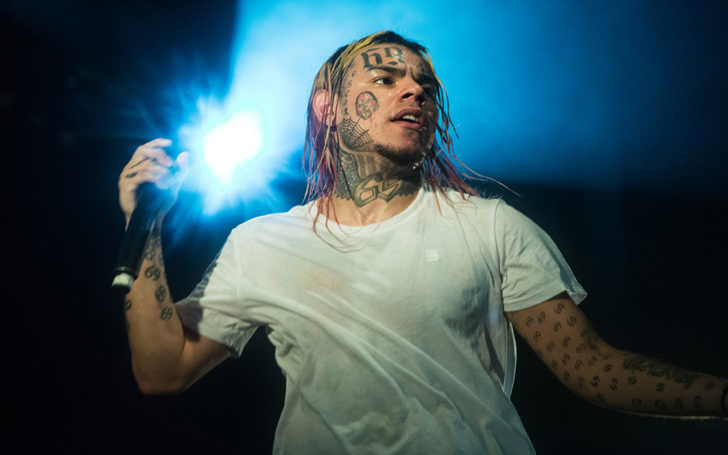 Future is making his voice heard when it comes to the trial of Tekashi 6ix9ine.
Tekashi 6ix9ine is not exactly a favorite among the rap community, while he was making his money, people were not happy about how he was going about his business, and now he is jail, people cannot help but say it was all his doing which resulted in the rapper getting thrown behind the bar. The problem with Tekashi 6ix9ine was he trolled people and other rappers to get a reaction out of them and get more attention towards himself.
The trolling worked fine because he was backed by the Nine Trey Bloods Gang and Tekashi was shooting his shots while putting the barrel on other people's shoulder. There were unnecessary beef and stupid fights which all stemmed from the rainbow-haired kid wanting to famous fast and not caring about how he was going about his rise to fame.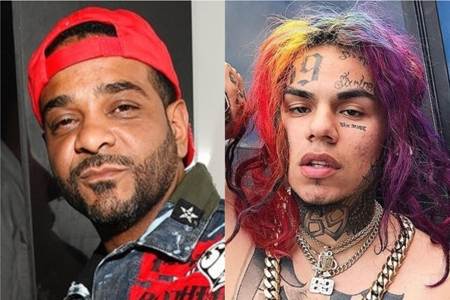 Source: The Source Magazine
Well, in the end, it all came to bite the rapper in his ass when it was revealed the Feds were watching the gang for a long time and the young rapper from New York was roped into the RICO case where the target was the 'Mel Murda' and 'Shotti.' The RICO case got the rapper arrested, and then the DA dangled a 47 years sentence in front of him, and then the Instagram tough guy folded like origami.
The way Tekashi sang was not a surprise; everyone knew he was only a tough guy when large dudes wearing the Bloods red were standing behind him. Well, he started to rat on everyone, people related and not related to the trail and the rapping world was quick to endow the title of "rat" to the rapper.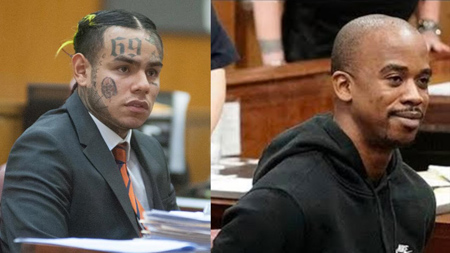 Source: YouTube
From 'Soulja Boy' to 'Meek Mill' everyone was calling Tekashi "snitch," Snoop Dogg also got involved, and now Future is taking to Instagram to make sure he is not left behind in this "snitch" crowning ceremony.
"Free Chuck..I miss my brother I miss Seth...f*ck u snitch a** hoes y'all ain't no diff from that kid tikashe 😂 rats 🐀," the Jumpman hitmaker posted in his Instagram stories. Well, it is clear where Future falls in this discussion, no one really liked the dude in the first place, and now he will need to be put in witness protection because snitches do not survive long on the street.

Source: Instagram
The problem with getting Tekashi in WitSec is how they are going to make the man inconspicuous. Dude sports rainbow hair, and there is a big 69 tattoo on his forehead which is going to make the whole thing a mess for the US Marshals.
There is not much we can about this whole debacle; the man knew what he was doing, and when he realized the people behind him were only supporting him because he was the cash cow which fed them all, he should've run. Tekashi made his bed, and now he needs to lie on it.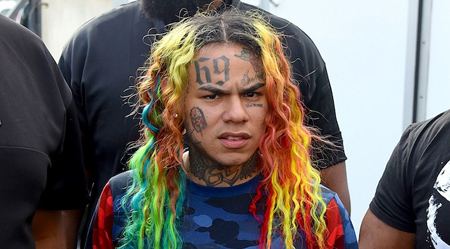 Source: Uproxx
To find out more about Tekashi's trial head on over to Entertainment section and be in the know. After you are done there, make sure you check out Glamour Fame, we've got a lot of things happening today.
-->