Gal Gadot Set to Produce and Star in a Film About Christian Woman Who Rescued 2,500 Jewish Kids From the Nazis
Gal Gadot is all set to produce and star in a new film about a Christian woman who rescues Jewish kids.
So, Wonder Woman is all hyped for her next project, and the project sounds really interesting from what we have heard so far. According to some of the reports, the actress is set to produce and star in a film about a Christian Woman, who rescues 2,500 Jewish kids from the Nazis.
Gal Gadot announced she and her husband, Yaron Varsano, have come together to form a production company, Pilot Wave,' that will produce the historical thriller, 'Irena Sendler.' Irena is a well-known name who rescued Jewish children from the hostility of the Nazis from a ghetto in Warsaw, Poland.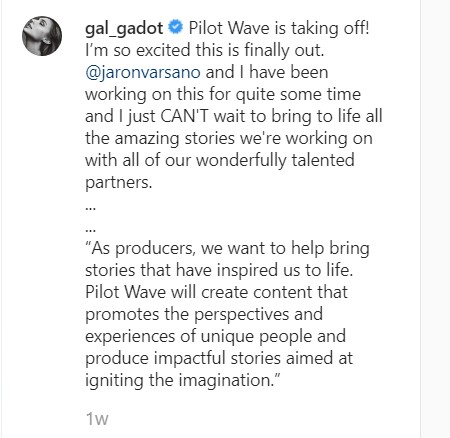 Gadot said it all on her caption.
Source: Gal Gadot Instagram
According to one of the news outlets, Deadline, Gadot will play the character of the Sendler, who smuggled some 2,000 kids off the grasp of the Nazis and sent them to safety. The kids were later placed with Christian families and in convents. Sendler then lived a healthy life and died in 2008 at the age of 98 years.
Gadot also took to her social media to share some of the details of the upcoming projects. The Wonder Woman actress wrote, "Pilot Wave is taking off!" she wrote. "I'm so excited this is finally out. @jasonvarsano and I have been working on this for quite some time, and I just CAN'T wait to bring to life all the amazing stories we're working on with all of our wonderfully talented partners."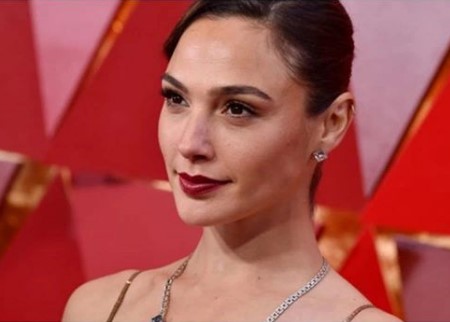 Gal Gadot will play the character of brave woman, Irena Sendler.
Source: Gal Gadot Instagram
The actress continued, "As producers, we want to help bring stories that have inspired us to live. Pilot Wave will create content that promotes the perspectives and experiences of unique people and produce impactful stories aimed at igniting the imagination."
For information on TVs and Movies, Stay tuned to Glamourfame.com, and don't forget to sign up for the newsletter.
-->