Game of Thrones' Ian Gelder's Relationship with Ben Daniels – When Did the Two Meet? Are they Married?
Published Thu Sep 19 2019 By Travis
Ian Gelder is an award-winning actor someone who cut his teeth in acting by appearing in plays and later on is TV shows, then movies. Born on 3 June 1949 is most renowned in the theatre world, but he is also known for his portrayal of 'Mr. Dekker' in the TV movie 'Torchwood: Children of Earth.'
The actor is not someone you would just simply recognize in the movies or TV shows, the talent of the actor is he hides in plain sight giving his all to the character he is portraying. The reason why his face may seem familiar to you is because he appeared in Game of Thrones; he played the role of 'Kevan Lannister,' the younger brother of 'Tywin Lannister.' The talented British actor appeared in 12 episodes of the hit HBO series. The character met his demise in season six, and this was without a doubt the biggest role of his career.
Watch: Ian Gelder as Kevan Lannister and all his great moments from the show
Now, another BBC and HBO production is on the horizon and trying to fill the void left by 'Game of Thrones' on the WarnerMedia premium network. His Dark Materials was hiring, and they went with one of the most trustworthy and talented actors in Ian Gelder to portray the character of 'Librarian Scholar Charles' in one of the most anticipated TV shows coming to BBC and HBO this fall.
But we are here to talk about the life of Ian and more accurately the relationship between Ian and Ben Daniels. He is also a British actor and someone who made his career in theatre as well as movies.
What Is The Relationship Between Ian Gelder And Ben Daniels And When Did They First Meet?
Like most other relationships between artists, Ian and Ben first met on a stage in 1993 when they were both casts in the play 'Entertaining Mr. Sloane.' Close proximity and all resulted in the two developing feelings for each other, and they began dating before 1993 was even over. Gay people were not looked kindly then which is why they never overemphasized their relationships.
Ian Gelder never talked about when he figured out he was gay but Ben Daniels, his partner, was sure from the time he hit his teens. Ben was certain he was gay and only attracted towards men, which was not a great thing back in the day, it is still not widely accepted now, but then there was the epidemic of AIDS.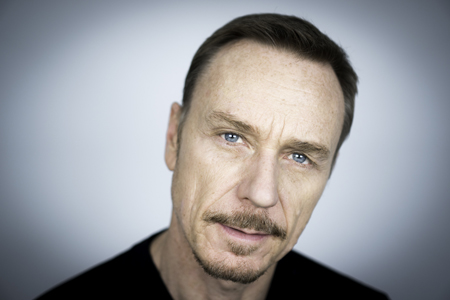 Source: IMDb
Born on 10 June 1964 Ben was only in his teens when the AIDS epidemic broke out and in the early days most of the blame was levied on gay people, and they were chastised for their supposed involvement in spreading of the virus. There was homophobia prevalent in the then society, but the fatal disease only served to chastise gay people furthermore. This was the reason why he decided not to come out to his parents even when he knew his sexual orientation.
By 1988 there was a much clearer picture forming for the disease, which is why when Ben was 24, he decided it was time to tell his parents he was gay. When someone once asked him when did he come out, Ben said he was never in, to begin with. About five years after telling his parents the actor met Ian and the two struck a relationship, and till this day the two live together in South London.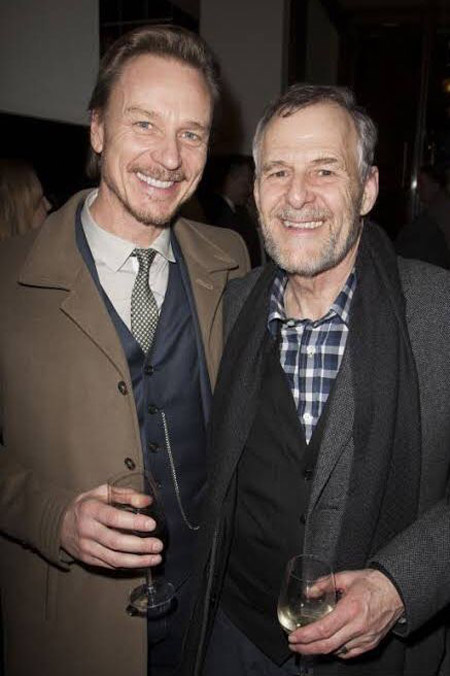 Source: Pinterest
Ian and Ben found true love while doing a play, and they became partners for life. There is, a 15 years age difference between Ian and Ben but their 27 years of relationship is evident, there is nothing but love between the two.
Are They Married?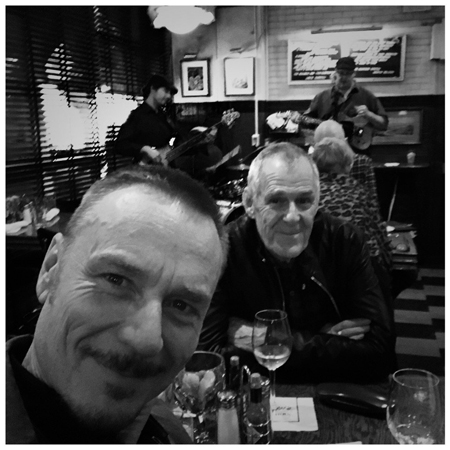 It seems the two are comfortable with being partners and not labeling their relationships any further. There was a time when same-sex marriage was not allowed, but even though almost all countries do not allow the marriage of the same sex, there are some avenues for the two to get married. But considering they are comfortable being each other's companion for over a quarter of a century, there appears to be n need or haste for the couple to get married.
Marriage isn't the only thing needed to join two people together in a relationship if a couple loves each other; there is evidently no reason for them to get married. At the end of the day it is just a ring and a paper which legally says you are married, but if you are faithful, then why is there even a need to label the relationship? The actors do seem to be happy together, and it is the only thing which matters in a relationship, happiness, faithfulness, and at the end of the day true love and passion for one another.
Watch: The trailer for the first season of His Dark Materials
Ian Gelder is set to appear in the HBO's adaptation of the Philip Pullman's critically acclaimed book series 'His Dark Materials.' Also, you can catch Ben in the upcoming third season of 'The Crown' and also the highly anticipated Mark Millar adaptation of 'Jupiter's Legacy' which is set for a 2020 release on Netflix.
As always, do not forget to click on Glamour Fame to get all the happenings of today's Hollywood and rest of the world. Also, make sure you check out our Entertainment section, we are doing the entire cast run down of His Dark Materials. If you want to know more about upcoming movies and TV shows then click on Movies & TV Shows, we've got something for everyone.
-->