Gelila Bekele Shares a Son with Tyler Perry - Are They Married?
Published Wed Oct 16 2019 By Travis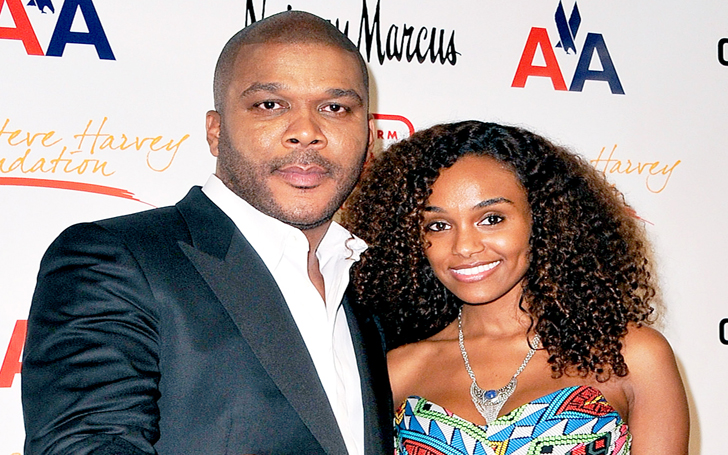 Gelila Bekele was born on 4 September 1986 in Addis Abba, Ethiopia, to her parents, and she is Ethiopian by nationality but Ethiopian-American by her living situation. She is a vocal supporter of the rights for equal opportunity when it comes to little girls in her home country. Not only is she a prolific model and filmmaker, but she is also a political activist who makes her social media presence and her voice heard.
The model was born in Ethiopia, but she lived in Europe the latter part of her life where she was getting work opportunities, and her early twenties were spent between modeling jobs and moving between Europe and America for various work opportunities.
Source: Instagram
After the turn of the century, she was one of the sought after models in the early 2000s, and by mid-2000, she was working for Ford Model both in New York and Paris and was featured in various campaigns. Gelila worked on Levi's Diesel, Tory Burch, Michael Kors, H&M, Mikimoto, Anna Sui, L'oreal, Pantene, Nespresso, and Pinko and slowly she transitioned into movie making. By 2009 she was in a relationship with one of the most prominent and successful actors and filmmakers, Tyler Perry.
Meeting and Falling in Love With Tyler Perry and becoming Parents
Tyler Perry is better known for playing the character of 'Madea' in the hit Madea series, which he writes, produces and directs. In 2011 he became the highest-paid actor for the year with $130 million he made in a single year. He is also the owner of the recently opened Tyler Perry Studio, which opened on 330 acres of land in Atlanta.
Tyler Perry and Gelila Bekele met in 2009 and fell in love. The 50-year-old actor and producer met the model, and there was an instant connection between the two. They moved in together, and in 2014, he let it slip his girlfriend was pregnant with the couple's first kid. It was a surprise, and he also revealed the gender of the baby.
Source: People
Then on 30 November 2014, the son of Gelila Bekele and Tyler Perry was born. They named their son Aman Tyler Perry, and the couple was said to be extremely happy with the newest addition to the family. Before the child was born, Tyler said, "The greatest gift I'm being given right now is the opportunity to give the little boy in me everything I never had, so that's what I'm excited about."
Are Gelila and Tyler Married?
Gelila and Tyler are together, and they've been together for over a decade now, but there seems to be no ring on her finger. They did not tie the knot, which was not a surprise, but still, their son is almost five years old now, but there seems to be no hurry when it comes to the duo getting hitched.
They love each other and share a home for a decade and a child for half, there is no more assurances needed the couple is in it for the long haul. Not every couple needs to get married, but then again, after all of these years together, she deserves a ring and a beautiful wedding day to pronounce them husband and wife.
Source: Instagram
Tyler and Gelila are extremely busy, so maybe they are just not able to get married, but it is also possible Tyler is looking forward to it in the near future. Whatever the future hold, the duo loves each other and their only son, and they may get married soon enough.
Before you leave, make sure to check out our Entertainment section for more news and gossip on your favorite celebrities. Also, do not forget to visit Glamour Fame to be in the know of all the happenings in the world of show business.
-->