Geordie Shore Star Chloe Ferry Divides Fans With Incredible Hair Transformation
Published Wed Mar 27 2019 By Jessica
Fans left divided after Geordie Shore star Chloe Ferry transformed her hair.
Geordie Shore star Chloe Ferry is one confident woman when it comes to trying out new styles to bring changes in her looks. And, whatever it is, the reality star always rocks them. However, when Chloe unveiled her latest hairstyle on Instagram earlier this week, it unexpectedly left her fans in splits.
The 23 years old who usually keeps her long blonde locks straight shared a new exceptional picture on the photo-sharing app which showcases Chloe's straight hair styled into thick tight curls.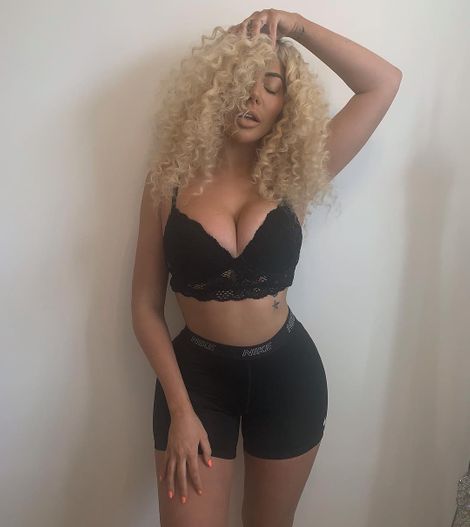 Chloe Ferry gets a hair transformation.
SOURCE: Chloe Ferry Instagram
Ferry, as seen wearing a lacy black bra and matching short skinny tights which showcase her dazzling curves, whilst she seductively poses with her hands put over her head in the picture, captioned the post saying: "Curly Wurly."
You may also like: Mike Thalassitis' Parents Shut Down Go Fund Me Over Fears Fraudsters Will Try and Claim
The post immediately caught everyone's attention that led to hundreds of fans excitedly commenting their opinions on the new hair look. Many of the fans gushed over the star's curly hair including Chloe's boyfriend Sam Gowland who posted a selfie of the two on his Instagram, writing: "Exciting times" in the caption.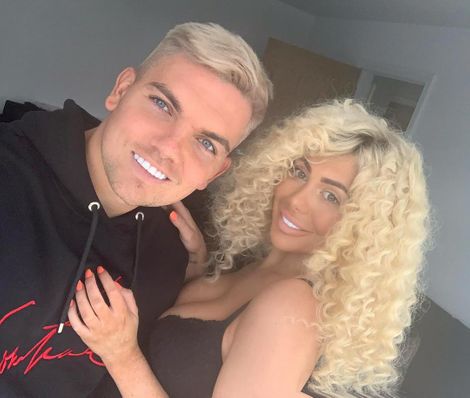 Sam Gowland and girlfriend Chloe Ferry smile for a selfie.

SOURCE: Sam Gowland Instagram
However, whilst some of the fans showered the comment section with positive responses in support of her new curly hair, others didn't. As a matter of fact, there existed a huge chaotic war among the fans after a few of them accused Ferry of cultural appropriation.
One of her supporters wrote: "Absolutely love the hair😍 I wish I had the confidence to do this, you look stunning❤️." Another one clearly not impressed with her new hair said: "Oh dear. You ain't black ffs."
Then, some of the fans in defense of Chloe backlashed against the haters, with one individually saying: "I don't get it the girl has decided to go curly. what is your own? when she went to go and do her body and whatever it is she done did she take your money to go and do it? she didn't sleep with your dad or a member of your family to pay for it?? so why are you guys so hurt and upset? mind your own business @chloegshore1you look great btw."
Read: Mike Thalassitis' Parents Shut Down Go Fund Me Over Fears Fraudsters Will Try and Claim
Likewise, another one wrote: "Why the f*** can't anyone just let people live their lives, who honestly gives a shit. If @chloegshore1 wanted to dye her hair the color of the frickin rainbow she should be able to without everyone's judgments, cause who the hell are we to judge, we are who we are... get the hell over it and do YOU, not what everyone wants you to be!"
Well, as fans continue to debate on a goddamn 'curly' hair, the reality star who also took part in Celebrity Big Brother in 2017 seems to be unconcerned by the whole scenarios. Chloe, in fact, couldn't be bothered to respond to any of those comments.
After all, why would she right since she's all worked up on her own brand new reality show with boyfriend Sam. It's reported, following the success of the couple on Geordie Shore, the pair currently have cameras following them all the time.
Also see: Harry Potter fans, Have You Been To B&M Lately? They Just Dropped A Huge Harry Potter Line And It's Spell-Binding
It's revealed the filming of their reality show began later this month and the series will showcase some major events of the couple lives, including surgery, their sex life, and breakdowns.
-->