George Foreman Net Worth: How Much is the Boxing Legend Worth Today?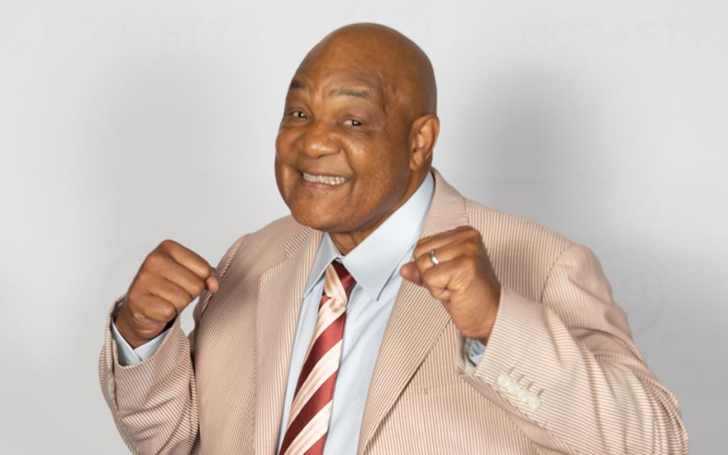 George Foreman is a legendary figure in the world of boxing, renowned for his remarkable career both inside and outside the ring. Born on January 10, 1949, in Marshall, Texas, Foreman rose to prominence as a heavyweight boxer during the 1970s. He won the Olympic gold medal in 1968 and became the heavyweight champion of the world in 1973 by defeating Joe Frazier.
However, his most enduring legacy goes beyond boxing; Foreman's second act as a successful entrepreneur and charismatic television personality has made him a household name. He introduced the George Foreman Grill, a kitchen appliance that revolutionized home cooking, and became a symbol of his entrepreneurial prowess.
George Foreman's Net Worth is $300 Million
George Foreman, the retired American boxer turned highly prosperous entrepreneur, boasts a staggering net worth of $300 million. He's a two-time World Heavyweight Boxing Champion, an Olympic Gold Medalist, a multimillionaire entrepreneur, and a devout born-again Christian minister.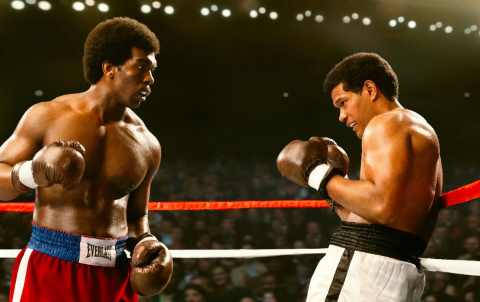 Foreman's journey is a remarkable tale of triumph and resilience. He enjoys an estimated annual income exceeding $3 million, thanks to his diverse pursuits and involvements.
He Had a $5 Million Net Worth in the 1980s
After transitioning into professional boxing in 1969 and amassing an impressive record of 76 victories out of 81 fights, George Foreman surprisingly had a relatively modest net worth of just $5 million during the pinnacle of his boxing career in the 1980s.
Fortunately, his fortunes took a remarkable turn, courtesy of a highly popular grill that bears his name.
How George Foreman Almost Lost His Wealth?
After a stellar boxing career with 76 wins out of 81 fights since turning pro in 1969, George Foreman had a modest net worth of $5 million in the 1980s.
However, his financial landscape changed dramatically thanks to a popular grill bearing his name. Yet, by 1987, his $5 million fortune from boxing had mostly vanished due to poor investments and extravagant living.
George Foreman Grill Revenue
After returning from retirement in the 90s, George Foreman attributed his success to a healthier lifestyle and nutrition. In 1994, he partnered with Salton, Inc. to endorse a fat-reducing grill.
By 2009, this iconic appliance had sold over 100 million units. Although Foreman hasn't disclosed his total earnings, Salton paid him a staggering $138 million in 1999 for the rights to his name.
Prior to that, he received 40% of the grill's profits, equating to roughly $4.5 million monthly at its zenith. Estimates suggest he's amassed over $200 million from the grill, surpassing his boxing earnings significantly.
Real Estate Investments
Former Olympic boxing champion George Foreman has expanded his real estate portfolio with a $2.3 million Malibu townhome. The three-story, 2,800-square-foot property features two master suites and a two-car garage, ideal for his LA visits. This addition is just a fraction of Foreman's property collection.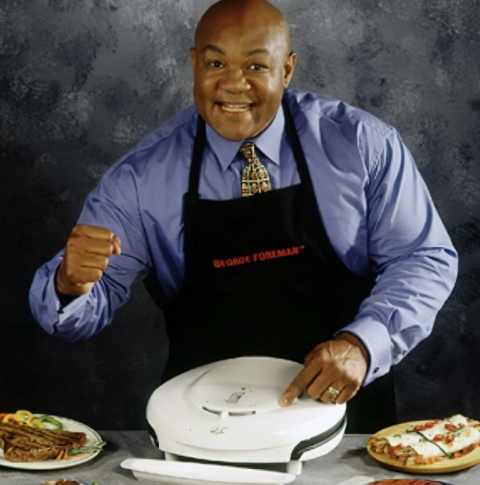 Nestled in Huffman, Texas, he owns a sprawling 45-acre estate estimated at over $10 million, comprising a main residence, guesthouse, and gym. The main house spans 12,000 square feet with six bedrooms and ten bathrooms.
His lavish amenities include an indoor pool, a private lake, hiking trails, stables, and pastures. His real estate holdings, though not entirely disclosed, are valued at over $12.3 million. No potential buyers have emerged as of yet.
He is a Car Enthiuasit
Former professional boxer George Foreman has cultivated a collection of over fifty classic cars, each a gleaming trophy in his love affair with automobiles. His impressive lineup includes fiery Lamborghinis, serious Mercedes, fabulous Ferraris, and American classics like Chevys and Corvettes.
Notable vehicles in his collection include a 1963 C2 Stingray, a 1996 Grand Sport Corvette, and a rare 1988 Callaway C4 convertible. There's also a sentimental touch with a 1977 VW Beetle Convertible, harkening back to his humble beginnings.
Rolls-Royces like a 1974 Silver Shadow and a Silver Cloud add opulence, while a 2005 Ford GT showcases American muscle. Italian exotics like Ferraris are a prominent feature, including a Ferrari F40, 360 Spider, and 458 Italia.
A 1971 Stutz Blackhawk, once the world's most expensive car, adds uniqueness. Foreman's daily drive is a Chevrolet Silverado Z71, practical for his eleven German shepherds.
Overall Earnings
George Foreman, the former boxer, secured his financial future through astute investments and a triumphant return to the ring. Despite setbacks in cattle and gas well investments, a trust fund and boxing resurgence saved him.
He reluctantly endorsed the George Foreman Grill at his wife's urging, turning it into a $200 million revenue powerhouse by 1998, with over 100 million units sold. He became an ambassador for brands like Meineke, Pepsi, and McDonald's, reportedly earning $8 million monthly from the grill's profits.
Must See: Who is Steve Zouski?(Wiki) A Glimpse Into His Career and Net Worth
Relationship Highlights
George Foreman has been married to Mary Joan Martelly since 1985, marking his fifth marriage. His previous marriages were to Adrienne Calhoun (1971-1974), Cynthia Lewis (1977-1979), Sharon Goodson (1981-1982), and Andrea Skeete (1982-1985).
Foreman is the father of twelve children, consisting of five sons and seven daughters. His sons are all named George Edward Foreman to emphasize their unity. They are George Jr., George III ("Monk"), George IV ("Big Wheel"), George V ("Red"), and George VI ("Little Joey"). George III has pursued a career in boxing and entrepreneurship, while George IV appeared on the reality TV show American Grit.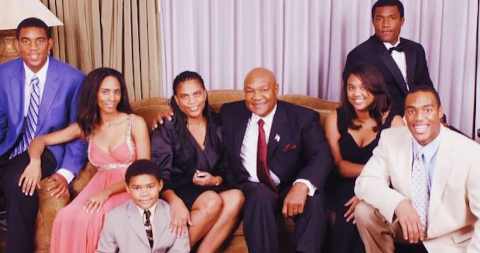 His seven daughters are Natalia and Leola (from his marriage to Mary Joan Martelly), Freeda, Michi, and Georgetta (from previous relationships), and two adopted daughters, Isabella Brandie Lilja and Courtney Isaac. Tragically, Freeda had a professional boxing career, retired in 2001, and passed away in 2019 at the age of 42, apparently by suicide. Isabella Foreman resides in Sweden, where she blogs under the name BellaNeutella.
Also See: Facts about up and coming Boxer Ryan Garcia
Visit Glamour Fame For More Related Content
-->