Gerrit Cole's Wife Amy Crawford - Everything You Need to Know About the Pair!
Published Tue Nov 19 2019 By Sea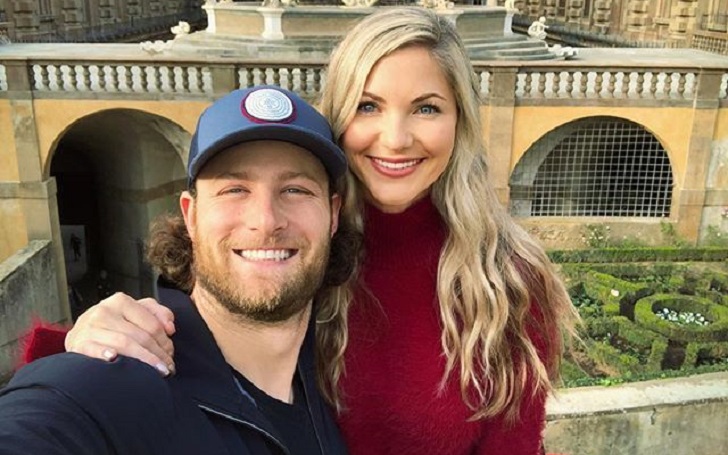 Houston Astros pitcher, Gerrit Cole, is living the best time of his life with a successful season with the team and a beautiful wife at home waiting for him. Or rather, cheering him on from the stands at every game she can go to.
Amy Crawford has been married to Gerrit Cole since November 12, 2016, and he can't get over the fact that he's got a really gorgeous woman for a wife. She's even a model who recreated a 'Sports Illustrated' cover with Kate Upton for their husbands.
Amy is a Model, among other things.
Source: Amy Cole (Crawford), Instagram
To top it off, Amy is also an athletic woman having played pitcher for softball at UCLA, and she is proud to mention that. Now, she is a career coach for 'Athletes to Careers' as well as the recruiting manager at 'Essex Mortgage'.
The Story of How They Met and Dated at College
The college sweethearts met when they were players for their respective sport at UCLA. They shared the weight room every morning at six, and Gerrit approached Amy so that he could get to know her better. As time went by, the friendship blossomed and turned into something more romantic.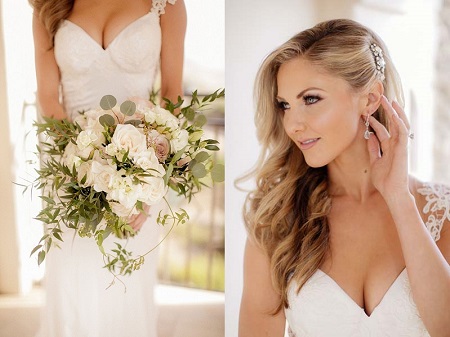 The wedding was a dream come true for both of them.
Source: Chard Photo
Gerrit had already asked her out on a date, but the first date didn't until a year later. He came to assist her in moving into her new apartment by driving one and a half hour after a wedding. He brought a bouquet of flowers for her mother's birthday, and that's when she decided she wanted to go on a date with him.
After Gerrit was selected #1 overall pick in the 2011 MLB draft, he moved to the East Coast for his career with Pittsburgh Pirates. There was a long-distance relationship for a while, but they made it work. Soon after realizing they were the one for each other, they married in Santa Barbara, the mid-point between their two residencies (San Francisco Bay Area and Orange County).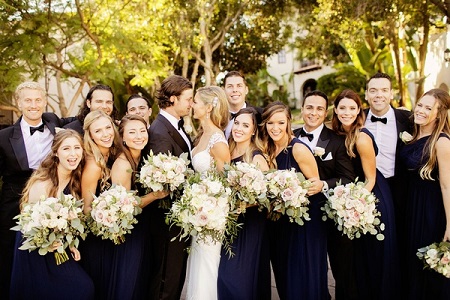 The long distance thing worked quite well for the two.
Source: Chard Photo
Gerrit was also previously selected by the New York Yankees in the first round of the 2008 MLB Draft, but he didn't make the move. It turned out to be a sound decision, as it was what led him to Amy when he decided to study at UCLA.
Gerrit Is Cheered on By His Brother-In-Law When Not Facing Each Other
It is a common fact among the couple's fans that Amy is the brother of another baseball player, Brandon Crawford, who plays shortstop for the San Francisco Giants. It's not like Gerrit and Brandon's rivalry extends anywhere outside their professional careers. They're actually great friends.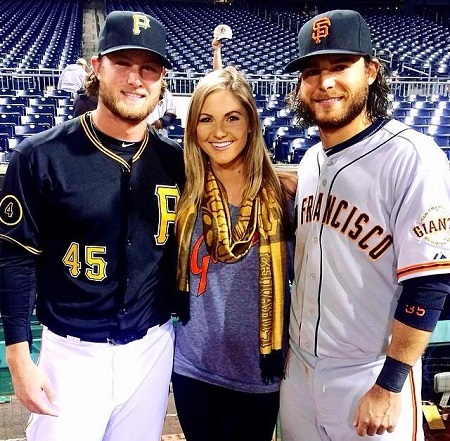 When the game is not on, they like to spend time together as a family.
Source: Twitter
The pair have faced each other countless times in the MLB, and they say it's always fun to have a game against the in-laws. But when they're not facing each other, they're in total support of each other.
Brandon attended the Astros game against Tampa Bay Rays, Game 5, earlier in October, along with Gerrit's niece and nephew in the stands.
Watch: Gerrit's Pitch Against Crawford in One of Their Classes
Outside the game altogether, they also two boys also go out for vacation and day-outs as a family with their wives. Although Gerrit and Amy are without kids yet, Brandon and his wife, Jalynne Dantzscher, have two daughters together.
Stay tuned and connected to Glamour Fame for more Entertainment content.
-->