Get To Know Chelsea Conrad Daughter of the Late Actor, Robert Conrad!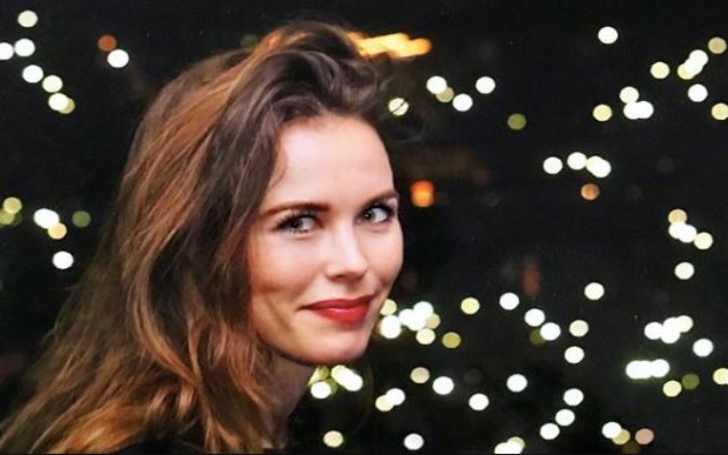 Chelsea Conrad, the offspring of the late actor Robert Conrad and his second spouse, LaVelda Fann, has had a life in the spotlight since her early years.
While some aspects of her life remain private, Chelsea has consistently remained in the public eye and knows how to make a memorable entrance. In this article, we will delve into her early experiences as a celebrity child, her current endeavors, and more.
Is Chelsea Conrad Single or Dating?
Within the enchanting realm of Chelsea Conrad's Instagram, we are granted glimpses into a burgeoning romance. In January 2023, she unveiled tender snapshots alongside an unidentified gentleman, coupled with heartfelt sentiments.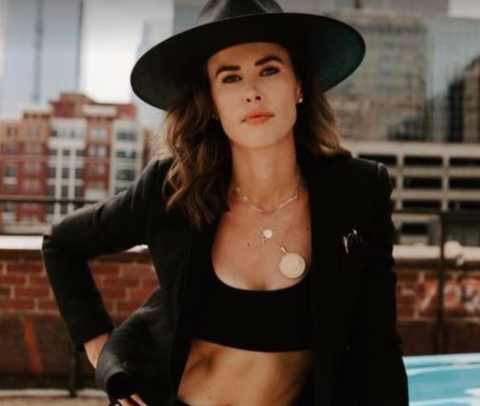 She penned, "There are simply no words to encapsulate the radiance you've infused into my existence."
While Chelsea discreetly shields her partner's identity, it is unmistakable that their bond is profound, and they are undeniably captivated by one another. Chelsea Conrad's romantic life appears to be a delightful enigma, still awaiting complete revelation.
Why Chelsea Conrad Broke Up With Noah Szubski?
Chelsea Conrad's past relationship with Noah Szubski, an executive at the Daily Mail Online, lasted for several years until around 2015. Following their breakup, a legal battle ensued over the custody of their adopted dog, a cherished family member.
Szubski sought full custody, leading to a courtroom confrontation. Surprisingly, Conrad attributed the dispute to her ex-boyfriend's alleged sexual performance issues, stating they were intimate only about four times a year for three years.
Despite the complexities of the situation, Chelsea Conrad ultimately won custody of their 5-year-old Doberman. This episode in her life underscores the challenges of post-breakup conflicts, even when they involve beloved pets.
Father, Robert Conrad Love Life
Robert Conrad and his first wife, Joan, enjoyed a 25-year marriage, during which they had five children. Their divorce in 1977 was amicable. In the same year, at the age of 43, Conrad met his second wife, LaVelda Ione Fann, who won the Miss National Teenager Pageant that he emceed.
Their marriage resulted in three children before they divorced in 2010. Remarkably, his two families were known to have a harmonious relationship.
Conrad's sons, Shane and Christian, as well as his daughter, Nancy, occasionally joined him on television shows. Another daughter, Joan, pursued a career as a television producer.
Siblings and Halfsiblings
The young celebrity, Chelsea, shared her formative years with her two sisters, Kaja Conrad and Camille Conrad, and they shared a close and loving bond.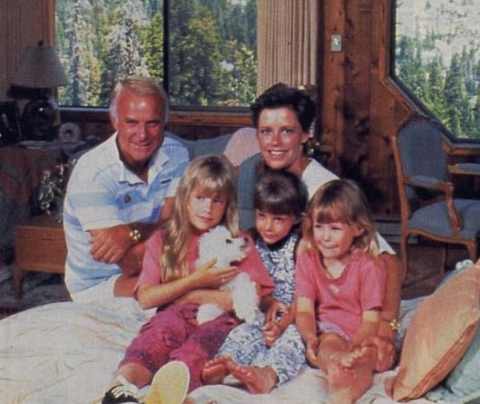 In addition to her immediate siblings, Chelsea has four half-siblings from her father's first marriage to Joan Kenlay. Her older half-siblings include Joan Conrad, Nancy Conrad, Christian Conrad, and Shane Conrad.
She is a Successful Interior Designer, Take A Look into Her Design
Chelsea Conrad has established herself as a prominent figure in the field of interior design. She is a professional interior designer, and her impressive portfolio can be found on her official Instagram page, @circdeco.
Based in Nashville, Tennessee, her company, Circ Deco, specializes in crafting stylish and environmentally sustainable interior spaces. A brief browse through her Instagram feed reveals the stunning aesthetics of her work, a testament to her design expertise.
Chelsea Conrad's career is a showcase of her talent and innovation, as she forges her own path while carrying forward the artistic legacy of her father, Robert Conrad. As she continues to leave her mark on the world of interior design, we extend our best wishes for her continued success.
Father, Robert Conrad Was a Successful Actor
Robert Conrad, born Conrad Robert Falk, was a versatile American actor, singer, and stuntman. He gained fame for his portrayal of Secret Service agent James T. West in the 1965–1969 TV series "The Wild Wild West" and as Pappy Boyington in "Baa Baa Black Sheep" (later known as "Black Sheep Squadron").
Alongside acting, he pursued a singing career under the name Bob Conrad in the late 1950s and early 1960s. Additionally, he hosted a nationally broadcast two-hour radio show, "The PM Show with Robert Conrad," starting in 2008. Conrad left a lasting mark on both the entertainment and music industries.
Net Worth of Chelsea Conrad in 2023
Chelsea Conrad has made a successful name for herself in the field of interior design, with an estimated net worth of approximately $1 million. Her expertise in creating stylish and sustainable interiors has undoubtedly contributed to her financial achievements.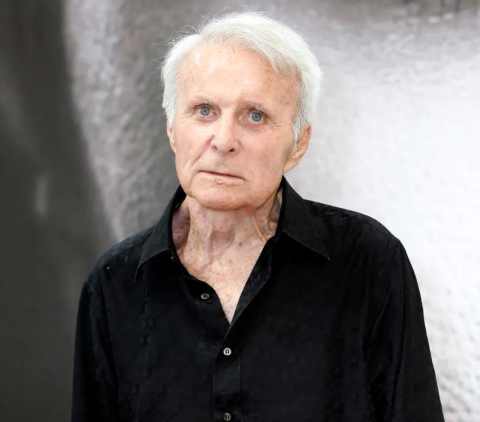 In contrast, her late father, Robert Conrad, was a renowned American actor and singer with a substantial net worth of $10 million at the time of his passing. He gained fame primarily through his iconic role in the television series "The Wild Wild West," which aired from 1965 to 1969.
Moreover, Robert Conrad owned properties in Thousand Oaks, California, and Malibu, where he spent his final days. While Chelsea's net worth is noteworthy, her father's wealth reflects his extensive and enduring career in the entertainment industry spanning several decades.
Where is Chelsea Conrad Today?
Based on her Instagram posts, it's evident that Chelsea Conrad currently resides in the Nashville area.
Her connection to this city is apparent as it aligns with her professional pursuits as an interior designer, where she operates her company, Circ Deco, from Nashville. This location serves as her home base as she continues to thrive in her career.
How Old is Chelsea Conrad?
The actor from "Hawaiian Eye," Conrad, and his former wife, LaVelda Fann, welcomed their daughter, Conrad, around the 1980s. The exact date of her birth remains undisclosed, likely due to privacy considerations.
However, it is reasonable to assume that the star kid is in her mid-to-late 30s as of 2023. Chelsea Conrad is an American national with a heritage that includes German and Irish roots.
In terms of her education, she attended Bret Harte High School in Calaveras County, California. Subsequently, Conrad pursued further studies at the Fashion Institute of Technology in New York.
Chelsea Conrad's Instagram Engagement
In today's digital age, social media plays a significant role in people's lives, and Chelsea Conrad is no exception. She actively engages with her online community by regularly sharing her daily projects and activities on platforms like Instagram and others.
Her Instagram account boasts an impressive following of over 56,000 followers and features a collection of more than 1,400 posts. Chelsea's online presence allows her to connect with a wide audience and share her creative work and experiences with her followers.
Visit Glamour Fame For More Contents
-->