Get to Know Kandy Johnson Isley, the Wife of Legendary Ronald Isley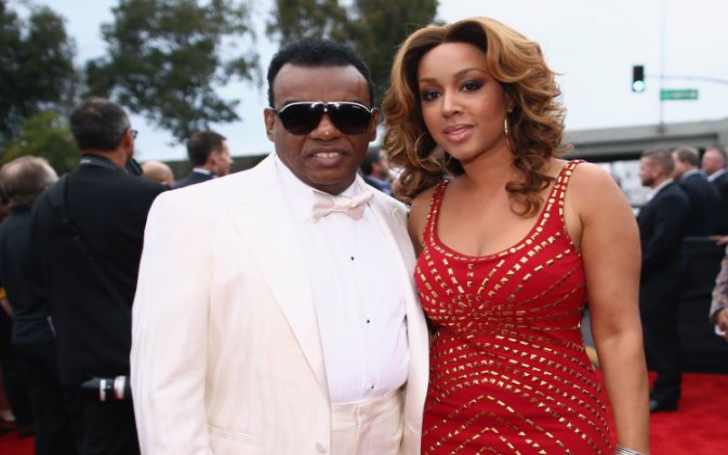 In matters of the heart, Kandy Johnson Isley, the wife of Ron Isley and mother of his son, beautifully showcases a love that transcends age. Her enduring affection for her husband is a true testament to the power of love.
Despite the significant age gap of 35 years between them, Ron Isley, known for his musical success with The Isley Brothers, treasures Kandy as his most valuable and cherished possession. Their marriage has not only endured but thrived for a remarkable 18 years and counting, demonstrating the strength of their love, mutual respect, and unwavering dedication to each other.
Married to Husband, Ronald Isley
Kandy Johnson Isley and Ronald Isley, a well-known celebrity couple, have been happily married for over 18 years. Their journey began in 2001 when they met as the Isley Brothers signed the Johnson Sisters, eventually leading to their romance.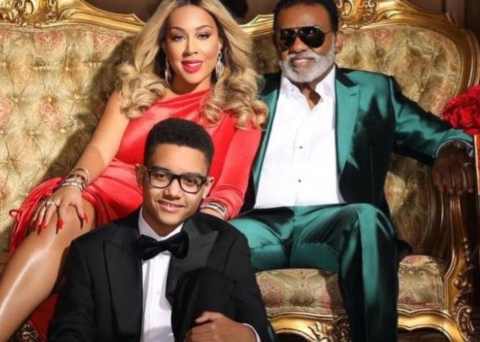 They tied the knot on August 14, 2005, in a grand celebration with hundreds of guests. Importantly, there have been no reports of divorce, and they continue to cherish their enduring marital bliss, creating beautiful moments together.
Wedding Ceremony and Dresses
Ron and Kandy embarked on their marital journey in 2005, after a six-month engagement. At the time, Ron was 63, and Kandy was 28. Their exquisite garden wedding, held at the Beverly Hills Hotel and attended by 350 guests, was a grand affair.
Kandy's father officiated the ceremony, with her brother Robert IV proudly escorting her down the aisle. Ron's groomsmen included his siblings, Ernie and Rudolph Isley.
The wedding exuded luxury, with a sumptuous dining experience for guests and a standout moment when Ron gifted Kandy a stunning 14-carat white diamond ring.
The couple's attire radiated elegance, with Ron in a custom-made tuxedo and Kandy in a $15,000 white gown complemented by $3 million worth of jewelry. The star-studded guest list included luminaries like Dionne Warwick, Verdine White, Eddie Lavert, Norm Nixon, and Debbie Allen.
How Many Kids Does Kandy Isley Have?
Kandy Johnson Isley and Ronald Isley have a son named Ronald Isley Jr., born in December 2007, who is currently in his mid-teens. Kandy is a devoted mother who frequently shares pictures of their son on social media, and there's anticipation among fans about whether he'll pursue a music career.
Kandy is also the stepmother to Tia Isley, the daughter of Ronald Isley and Margret Tinsley, born in 1969. Furthermore, she is the mother of Tawanna Isley, who was born between 1993 and 2002 during Ronald's previous marriage to Angela Winbush, an American singer.
Husband Past Marriages
Kandy Johnson Isley, the current wife of Ronald Isley, has no recorded past marriages or relationships. In contrast, Ronald Isley has had two previous marriages. His first marriage was to Margret Tinsley, with whom he tied the knot in 1960 but later divorced in 1987.
Following his divorce from Tinsley, Ronald married Angela Winbush on June 26, 1993, but the reasons for their subsequent divorce after nine years remain undisclosed.
Take A Look into Kandy Johnson Isley's Career
Kandy Johnson Isley hails from a seemingly conservative background, with her father, Robert B. Johnson, being a pastor, and she has a sibling named Robert Johnson IV. Her journey to fame commenced as a member of the group JS, where she performed alongside her sister, Kimberly Johnson.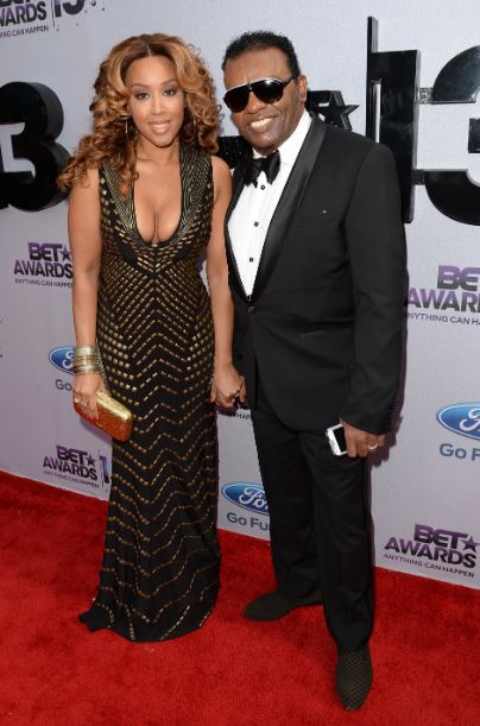 They achieved a breakthrough in 2003 with the chart-topping hit "Ice Cream," produced by R. Kelly. Kandy's group not only had musical success but also served as backup vocals for the Isley Brothers and contributed their voices to the notable album "Body Kiss."
In addition to her music career, Kandy is the CEO of the liquor company Ronald Isley Liquid Gold and manages the band The Isley Brothers, all while maintaining her role as a versatile singer and songwriter.
Also See: Who is Myrna Colley-Lee? Know All About Morgan Freeman's Wife
Kandy Jonson Isley's Net Worth in 2023
Kandy Johnson Isley boasts an impressive estimated net worth of $1 million, derived from her multifaceted career as a successful businesswoman, singer, and various other income sources.
As the CEO of the liquor brand Liquid Gold, she offers premium vodka and brandy while also managing The Isley Brothers, a renowned American family musical group.
In contrast, her husband, Ronald Isley, has amassed a net worth of $2 million, similar to Geoff Cutmore. His substantial financial success is primarily attributed to his prosperous music career.
Ronald earns income through royalties from his songs on platforms like YouTube and Spotify, further bolstered by his role as a founding member of The Isley Brothers, a celebrated music group.
How Old is Kandy Johnson Isley?
Kandy Johnson Isley, currently in her mid-40s, was born on February 24, 1977. Her mother is Denise Prince Johnson, and her father goes by the name Robert B. Johnson. Kandy enjoyed her childhood with two sisters, Kim Johnson and Krystal Johnson, who shared her passion for singing.
A devoted family person, Kandy frequently expresses her admiration for her family on Instagram. Unfortunately, there is limited public information available about her early life beyond these details.
Kandy Johnson Isley Instagram Involvements
Kandy, the well-known celebrity wife, maintains an active presence on social media, effectively staying connected with her fans.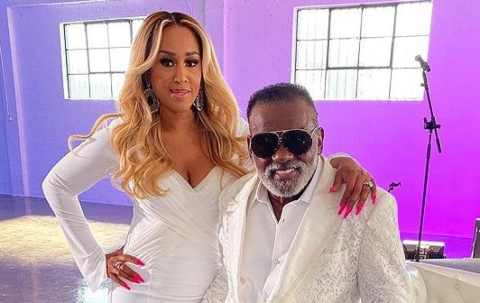 She primarily uses Instagram as her platform of choice, under the username @kandyisley, where fans can follow her and receive updates on her personal life. She doesn't have accounts on other social networking sites.
Get To Know Her Husband, Ronald Isley
Ronald Isley is a legendary American musician who has made an indelible mark on the music industry. Born on May 21, 1941, in Cincinnati, Ohio, he is best known as one of the founding members of the iconic R&B group, The Isley Brothers.
With a career spanning over six decades, Ronald has lent his soulful and distinctive tenor voice to numerous timeless hits, earning him the nickname "Mr. Biggs."
The Isley Brothers produced a wide range of music, from doo-wop to funk, and their enduring classics include "Shout," "Twist and Shout," and "Between the Sheets." Ronald Isley's contribution to music has left an indomitable legacy, making him a revered figure in the world of rhythm and blues.
Stay With Glamour Fame For More Related Content
-->