Get to Know Reiley Dilys Stella Willis Daughter of Stella McCartney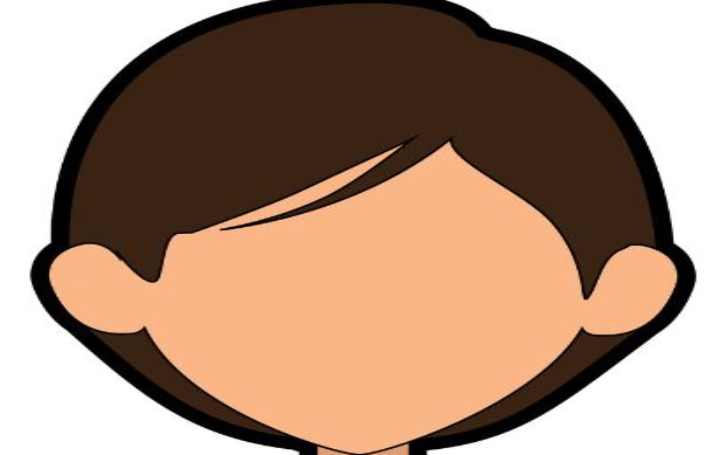 Reiley Dilys Stella Willis, who happens to be the granddaughter of the iconic Paul McCartney, is definitely living a privileged life. Her mother, Stella McCartney, is a renowned English fashion designer, and her father, Alasdhair Willis, is in the publishing industry.
Despite her famous lineage, Reiley keeps a low profile and doesn't seek the spotlight. Nonetheless, as the child of celebrities, it's only natural that people are curious to learn more about her.
Parents Love Life
Reiley's parents, Stella McCartney and Alasdhair Willis, are still happily married. They exchanged their vows on August 30, 2003, at Mount Stuart House on the Isle of Bute. As of 2023, it has been 19 years since their wedding, and their marriage remains strong and unbreakable.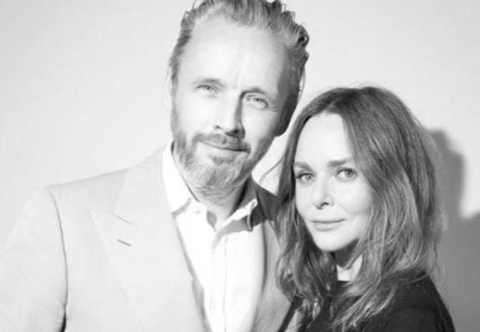 What's remarkable is that not only are they life partners, but they also share professional ties. They both work for the same company. Alasdhair serves as the Chief Creative Officer for the prominent sportswear brand Adidas, while Stella is responsible for designing the activewear collection for Adidas.
How Many Siblings Does Reiley Have?
Reiley is part of a tight-knit family that includes three older siblings. Her two brothers go by the names Miller Alasdhair James Willis, born on February 25, 2005, and Beckett Robert Lee Willis, born on January 8, 2008. In addition, she has an older sister named Bailey Linda Olwyn Willis, who was born on December 8, 2006.
Much like Reiley, her siblings also prefer to keep a low profile and lead lives away from constant public scrutiny. Currently, they are likely focusing on their education and enjoying a more private upbringing, shielded from the spotlight that often comes with being part of their famous family.
Went to Private School Alongside Her Siblings
Reiley Dilys Stella Willis, a middle school student, attends a private school, a choice shared by her siblings. Despite her parents, Stella McCartney and Alasdhair Willis, having attended state schools, they opted for private education due to concerns about the local state schools' quality.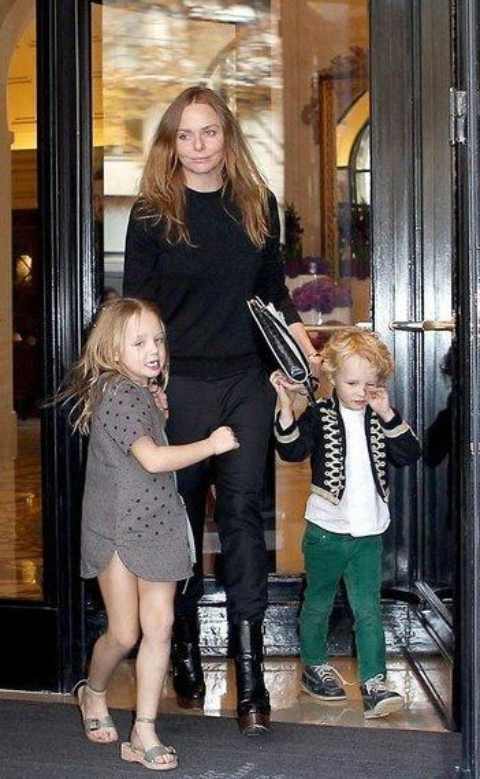 Alasdhair explained their decision based on the limited options in their area. Stella McCartney, on the other hand, emphasizes the importance of authenticity and staying true to themselves.
She has made it clear that if any of her children show signs of becoming overly posh or disconnected from their true selves, she would not hesitate to remove them from the private school setting, prioritizing their genuine selves over posh airs.
Also See: An Inside Look Into Celebrity Kid Elijah Judd's Life
She Was Born in 2010
Reiley, born on November 23, 2010, in London, UK, is the daughter of Stella McCartney and her husband Alasdhair Willis. She hails from a well-known family, being the granddaughter of the legendary Paul McCartney. At her birth, she weighed 8 lbs.
Reiley's parents are extremely protective of her, and as a result, she is raised in a private environment, away from the public eye, just like her siblings. With a grandfather who is a multi-millionaire, she undoubtedly experiences a life of luxury and comfort.
Her Ethnicity and Family Background
Reiley's diverse heritage on her mother's side includes Irish, English, Manx, Scottish, and Ashkenazi Jewish roots, while her father's side contributes a White background to her family's lineage.
As a result, Reiley proudly holds UK citizenship, reflecting her rich and varied ancestral background.
Reiley Willis Went to Parish Fashion Week With Her Mother
In 2017, Reiley Willis made a notable appearance alongside her mother, Stella, at Paris Fashion Week in France. The mother-daughter duo was photographed leaving the event hand in hand.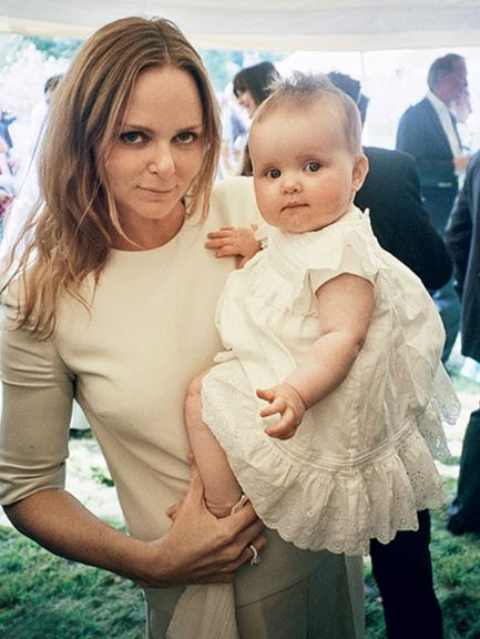 At the age of 12, Reiley looked absolutely adorable standing beside her fashion-forward mother. She was dressed in a stylish ensemble, sporting a blue and white diamond-pattern top, an ivory wooly jacket, dark blue jeans, and gold trainers. Their joint appearance added a touch of elegance to the fashion event.
Net Worth of Reiley Willis's parents
Reiley comes from a family of substantial wealth. Her mother, Stella McCartney, is a highly accomplished and award-winning designer with a net worth of $75 million.
Furthermore, her grandfather, the iconic musician Sir Paul McCartney, possesses an astounding fortune of $1.2 billion. This substantial wealth is a testament to their remarkable success in their respective fields and plays a significant role in providing Reiley with a privileged upbringing.
Stick To Glamour Fame For More Related Contents
-->