Gordon Ramsay and Wife Tana Became The Parents Of Their Fifth Child
Published Fri Apr 05 2019 By Sarah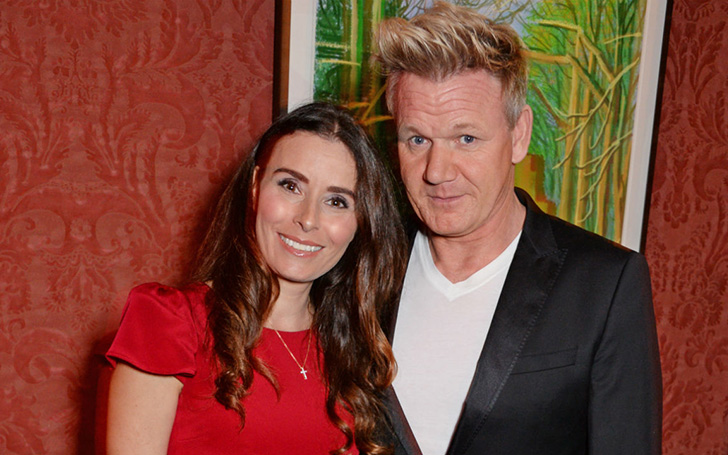 Gordon Ramsay became a father of five.
On Thursday, on 4th April 2019, Gordon Ramsay along with his wife Tana Ramsay welcomed their second son and fifth child, Oscar James Ramsay.
Ramsay posted a picture of him, his wife and the newborn baby on his Instagram account. He captioned the picture,
''After 3 baftas and one Emmy … finally, we have won an Oscar, please welcome Oscar James Ramsay, who touched down at 12:58 today for some lunch ! Xxx''
Within some hours, he started receiving several congratulating messages on his comments sections from many celebrities such as Madelaine Petsch to Leigh Francis.
The 52-year old chef, annouced that he and his spouse were expecting their child in January. The news was welcomed as Tana suffered from a miscarriage two year earlier when she was five months pregnant.
The now husband-wife couple is already the parents of their four children, Matilda, 17, twins Holly & Jack, 19, and Megan, 20.
-->