What is Gov Mark Dayton Net Worth in 2020? Complete Breakdown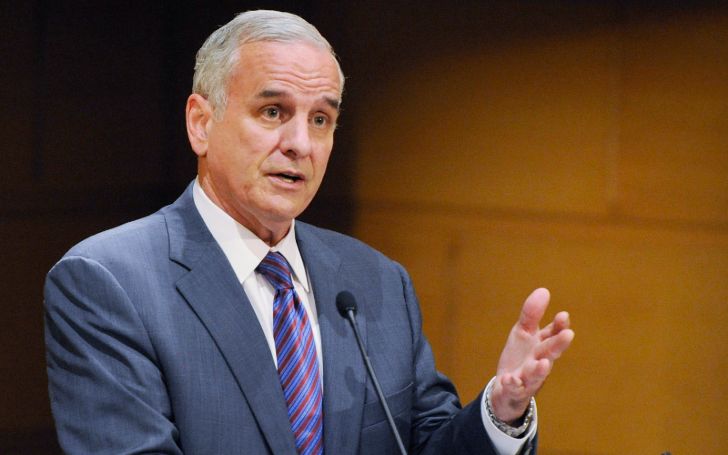 Learn about the net worth and earnings of the American politician and Governor Mark Dayton.
Mark Dayton is an American politician who served as the 40th governor of Minnesota from 2011 to 2019. A member of the Minnesota Democratic-Farmer-Labor Party (DFL), which affiliates with the national Democratic Party, he has served as the United States Senator for Minnesota from 2001 to 2007 and the Minnesota State Auditor from 1991 to 1995.
Mark Dayton's great-grandfather was businessman George Dayton, the founder of Dayton's department store that went on to become the Target Corporation. As a great-grandson of such a wealthy businessman, Mark must have also inherited a significant portion of George's fortune. So, how much wealth does Governor Mark Dayton possess? Let's find out.
What is Gov Mark Dayton Net Worth in 2020?
According to Business Insider, Mark Dayton possesses a combined net worth of $1.6 billion along with his 91 other family members. This tremendous fortune can be credited to the earnings from Target, which is currently the fifth-largest retailer in the world. Mark Dayton's part of the fortune currently makes him one of the wealthiest politicians in the United States.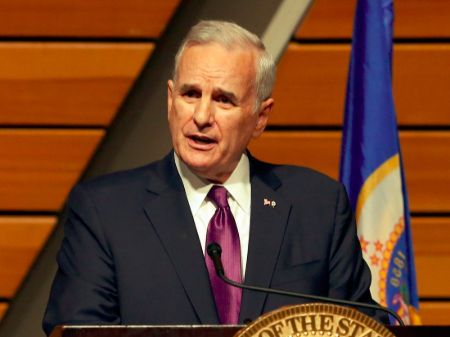 Mark Dayton comes from one of the richest families in the United States and holds a combined net worth of $1.6 billion with his family members.
Source: Business Insider
Mark Dayton's great-grandfather George Dayton was a well-known businessman who founded the department store Dayton Dry Goods in 1902. The business of the store grew as the years went by, and in 1962, it launched Target as a discount subsidiary. The Dayton Corporation also joined forces with the J.L. Hudson Company of Detroit to purchase Mervyn's of California in 1978.
After 80 years of the business run by the Dayton family, Bruce B. Dayton and Kenneth N. Dayton retired from the Dayton-Hudson Corporation board of directors in 1983, and the family separated themselves from the retailer. The company went on to buy Marshall Field's in 1990, and now, it is the fifth-largest retailer in the world.
Also See: Get All the Details of Romeo Miller's Soaring Net Worth in 2020
Currently, Bruce Dayton, the father of Mark Dayton, is the only surviving third-generation member of the mercantile clan. The Dayton family net worth of $1.6 billion, making them one of the few billionaire political families and 157th richest American family, according to the 2015 report by Forbes magazine.
Mark Dayton's Income Through His Political Career
Mark Dayton got elected to the United States Senate in 2000 by defeating Republican incumbent Rod Grams. For the campaign for the Senate, he self-financed his 2000 campaign with $12 million. He was US Senator for Minnesota from 2001 to 2007. According to the data by senate.gov, his salary during this period is given in the table below.
| | |
| --- | --- |
| Year | Salary Per Year |
| 2001 | $145,100 |
| 2002 | $150,000 |
| 2003 | $154,700 |
| 2004 | $158,100 |
| 2005 | $162,100 |
| 2006 | $165,200 |
| 2007 | $165,200 |
On January 3, 2011, Mark Dayton took the oath of office to become Governor of Minnesota and was the oldest person ever inaugurated as governor in Minnesota history. He served in the position from 2011 to 2019. According to Ballotpedia, his salary as a Governor of Minnesota was around $120,000.
Find Out About: What is Jennifer Candy's Net Worth? Find Out How Rich John Candy's Daughter is in 2020
Mark Dayton Used to Live in a $3.5-million Worth Minneapolis Mansion
Mark Dayton used to live in a two-story traditional mansion in Minneapolis, Minnesota, which he put on sale for $3.449 million in November 2018. The Georgian Revival, built-in 1913, is situated in the Lowry Hill neighborhood. Mark had bought the house in 2016.
Mark Dayton put his Georgian Revival home in 2018 for $3.5 million.
Source: Star Tribune
US Congressman Dean Phillips also previously used to live in the Minneapolis mansion. The house has four bedrooms and four-and-a-half bathrooms, and the property on which it is situated is over 10,000 square feet.
Check Out: What is Suzette Quintanilla Net Worth in 2020?
The house comes with an in-ground swimming pool, a caterer's kitchen, two family rooms, and flex spaces for an office and a library. Before putting it on sale, the mansion was repainting, refinished, and renovated.
Stay tuned to Glamour Fame for more net worth related content of your favorite celebrities.
-->