Grab Details of Nadler's Weight Loss Surgery!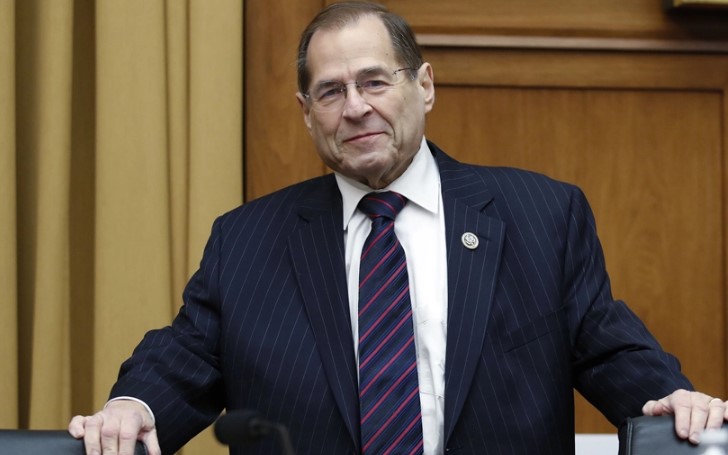 Jerrold Lewis Nadler AKA Jerry Nadler is the American Politician who serves as the U.S. Rep for New York's 10th congressional district since 2013. Nadler is also a member of the Democratic Party and has served in his Congress since 1992. Moreover, Jerrold was the 17th and 8th congressional district, as well.
Well, the career looks impressive for this congressman, but everything was not smooth for Nadler. Though he enjoyed serving the district, he could not really enjoy his life, not until he underwent surgery.
Jerrold Nadler Underwent a Weight Loss Surgery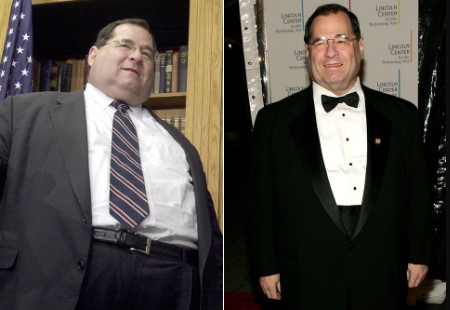 Mr. Nadler before and after the surgery, he lost 60 pounds following the procedure.
source: The Daily Beast
Though Nadler touched heights in his career, and by no mean we want to talk him down, he is not as high as his career. He stands just five feet and 4 inches.
But given the fact he is short, he was highly obese, which caused him a lot of troubles in his life. Jerrold was so overweight he used to sweat to step a single stair.
Moreover, the physical was already there, but what tormented him more was people coming to him and ask him to lose weight.

Jerrold recalls a moment where complete strangers used to show up to him and tell him, "Congressman, you're doing a great job, and I want you to continue to be my congressman, so you have to lose weight."
But the problem was so severe it was life-threatening, Jerrold said he used to have problems walking a few blocks. He eventually stopped talking subways because it was too much of ups and downs for the congressman.
So, with rising problems and a little prodding from his wife, Nadler finally decided to go under a knife to shed that extra pounds off his body.
Right after the surgery, the congressman was able to reduce a whopping 60 pounds and went from 338 pounds to 278 pounds. That's a big relief!
The Surgery Mr. Nadler Went Through is Becoming Increasingly Popular Now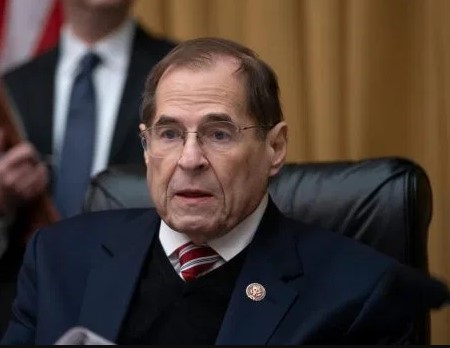 Jerrold Nadler looks unrecognizable after the procedure.
Source: Boston Hereld
When you ask the experts, they never really advise you to go through to lose weight. But it was already so much for the congressman, he was really left with no options.
The surgery which Mr. Nadler went through is known as Bariatric Surgery and costs roughly about $20,000. There are many gastric bypasses and weight-loss surgeries, which are collectively known as bariatric surgery.
The surgery limits how much you can eat, or it reduces the absorption of nutrients or sometimes both. Gastric bypass surgery is the most common type of bariatric surgery in the United States.
The surgery Mr. Nadler did narrows the stomach as much as it can't take food, not more than three ounces. It uses a 'sleeve' to constrict a stomach, which then is connected to the lower half of the small intestine for the reduction of calories the blood absorbs.
Jerrold Nadler Tried Every Imaginable Way Possible to Lose Weight Before Surgery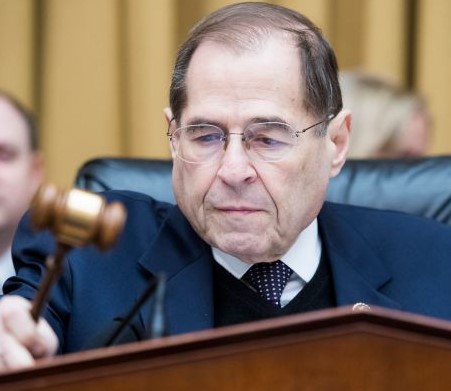 Nadler as House Judiciary Committee Chairman.
Source: News Day
Before bariatric surgery, Jerrold said he tried all kinds of methods to lose weight. In an interview, the congressman said he opted for routine exercise but failed.
Following which Nadler even went on a liquid diet, and tried different weight watchers but no result from them too. Then Nadler went to stay at Duke University weight loss center in Durham but failed to get any effect.
The congressman even stressed he tried different pills like Fen-Phen, but nothing worked really. After hundreds of failed tries, Nadler finally decided to go for the surgery. And it worked like magic.
Nadler as 55 When He Went Under a Knife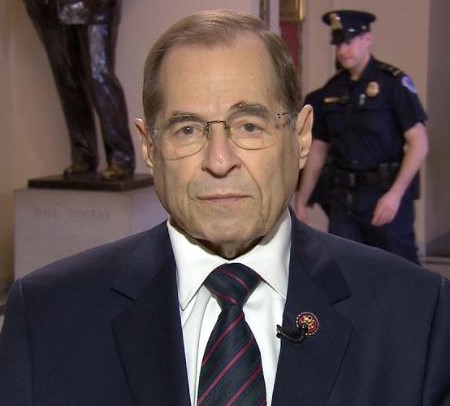 Jerry who initially had health problems is still doing pretty good after the surgery.
Source: CNN
Nadler was just 55 years old when he opted for bariatric surgery; he is now 73 years old and still looks pretty much shape. He feared he will ever make to the years he is now as there are records people not making to their 70s or 80s who are usually obese.
But things look pretty much good for the congressman now; he stressed it was highly effective for the congressman. It does not involve any drugs and doesn't have to follow any strict diet plans afterward.
But because of the shrunken stomach, Nadler does not feel to eat as much as he used to prior to the medical surgery.
Nadler, however, also noted it was not an easy step for him. 1 out of 200 patients die as a result of the surgery. But he took the courage to finally undergo the procedure.
Well, we are glad he is now living a healthy life. But before you go, here are some important takeaways from this article if you were too lazy to read the whole thing.
Mr. Nadler was initially 338 pounds. He lost 60 pounds after the surgery.
Jerrold's life was unimaginably hard; he used to struggle to take a single step of the stair, let alone walking a few blocks.
The surgery congressman went through is known as bariatric surgery, which is a gastric bypass, in which a sleeve is placed on the large intestine so the body can't take more than three ounces of food at a time.
The Bariatric surgery costs roughly about $20,000. The statistics show 1 out of 200 people die from the surgery.
Obesity is the root of all disease, and Mr. Nadler was already sick when he appeared before the doctors for his surgery.
Mr. Nadler now lives a healthy life, and don't consume foods as much he used to prior to the procedure.
-->