Is Gregg Sulkin still together with his girlfriend or dating someone new?
Published Fri Dec 06 2019 By Sea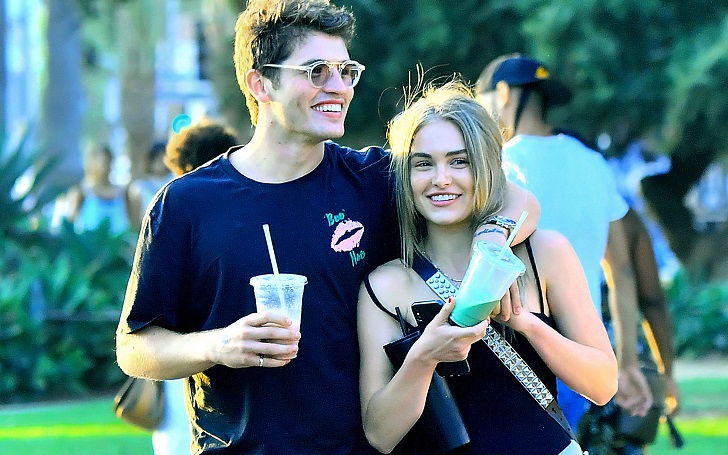 Answer - He's still dating his current girlfriend, Michelle Randolph since first being together in October 2018.
While Gregg Sulkin is known for being the boyfriend of the sister of the girlfriend of 'The Bachelor 23rd Edition' star, Colton Underwood (yeah, difficult to follow), he's been around for much longer than you realize. Colton Underwood is the boyfriend of 'The Bachelor Season 23' winner, Cassie Randolph. Cassie's sister is Michelle Randolph. And Michelle is the girlfriend of the under discussion.
Rumors might be swirling around the breakup between Gregg and Michelle because he didn't go with Michelle on the anniversary trip of Colton and Michelle to Saint Lucia. But she was there with 'The Bachelor' couple for an entirely different reason. Now it's just going stronger every day.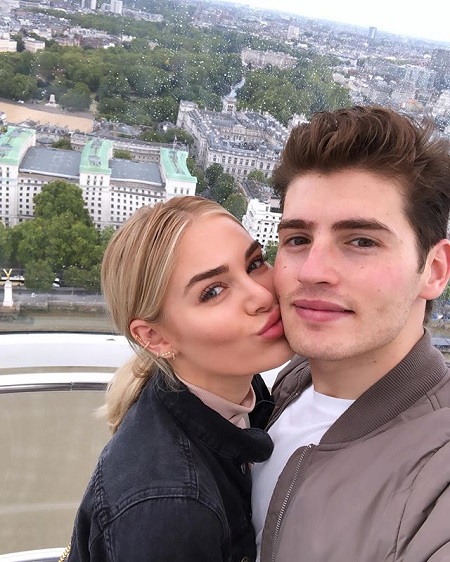 Gregg Sulkin and Michelle Randolph are still around.
Source: Gregg Sulkin, Instagram
Gregg Sulkin, meanwhile, has long been under the spotlight, most notably as 'Mason Greyback', the purebred werewolf and love interest of Selena Gomez's 'Alex Russo', in 'Wizards of Waverly Place'. He's been in more than two dozens movies and TV series until now and has five more lined up in production.
Michelle Randolph May Be Ready to Move in with Gregg Sulkin, His Instagram Story Drops a Hint
The rumors might've not buzzed about Sulkin dating Randolph before October 2018, but his Instagram page sure did afterward. Randolph first appeared on his page on October 17, 2018, with the caption, "Thank you for coming into my life & making it better. I love you." You can bet the relationship started way earlier than that.
While Gregg is in a dating relationship, he was seen with Underwood in the first week of March 2019, leaving a gym. Colton had gotten back together with Cassie, asking for a second chance, after she broke up with him in the final third. A little more convincing from Gregg, perhaps?
While one may keep speculating a separation between Sulkin and Michelle, but by the looks of it, they're living a wonderful life together. In a recent Instagram story, Sulkin announced that his new house is about to be remodeled, and he will share the process with the fans. Does it mean they're actually going to live together?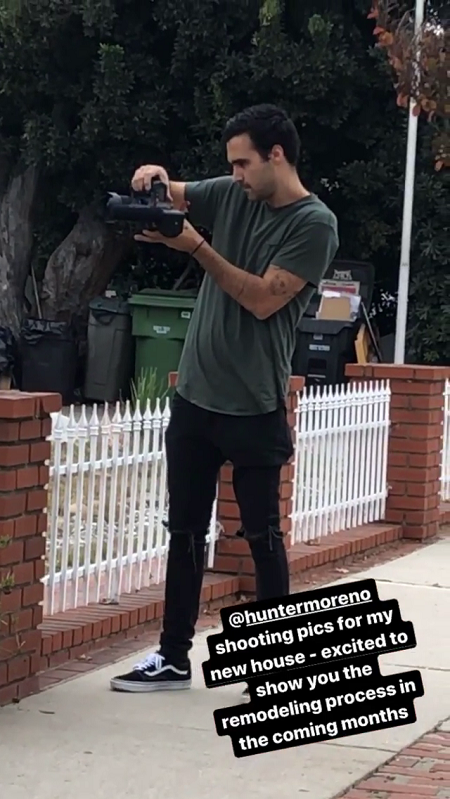 The new house is yet to be revealed.
Source: Gregg Sulkin, Instagram Story, December 3, 2019
Just rejoice the fact that they look lovely together. One fan was jealous of the eyebrows their children would have, if they ever have one. Go do that than speculate them to break up.
Friendship Hasn't Changed Despite Sulkin Breaking Up with Bella Thorne
Yes, before Michelle, Sulkin dated the 'Shake It Up' actress, Bella Thorne, for just over a year before calling it quits in August 2016. Despite their separation, you can still observe them meeting up whenever they coincidentally do so. They did not break up over an argument of any kind.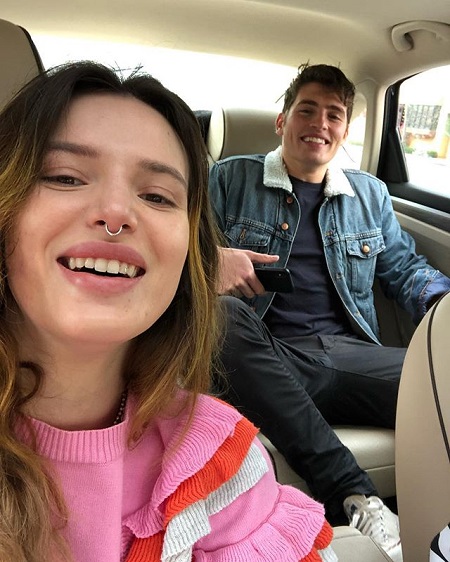 A photo of Bella Thorne and her 'ex', Gregg Sulkin from February 2019.
Source: Bella Thorne, Instagram
The mutual separation between the former couple came after they found it difficult to manage time together as their schedule didn't seem to support their relationship. They still claimed they'll love each other though, in a more platonic way, of course.
Following the split, the two still remained in touch and often met up together on many occasions, which made people think they were reuniting every time. But any talk of their comeback ended after Sulkin started out expressing his love for Michelle.
The life right now is good. He's constantly giving updates of their love life. Here's the most recent update on Sulkin's Instagram story.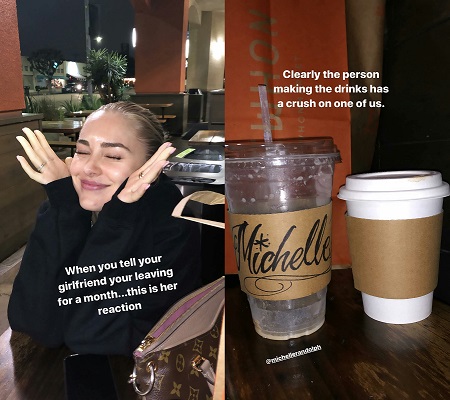 Sulkin is going somewhere for a month.
Source: Gregg Sulkin, Instagram Story, December 4, 2019
Stay tuned and connected for more Entertainment content on GlamourFame.
-->