Harry Michell Lied About Being Able To Drive Before Filming 'Yesterday'
Published Mon Jun 24 2019 By Chester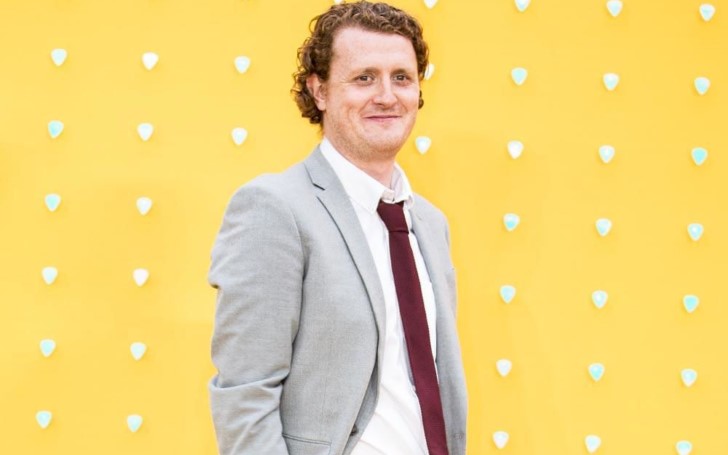 Harry Michell opens that he lied about being able to drive before filming 'Yesterday.'
Yes, the 27-years-old actor Harry Michell lied about being able to drive claiming he had a license on his CV, just like most of us exaggerate to get the job.
Then comes the driving part! The Chubby star admitted that he felt incredibly embarrassed to get a stuntman for doing "about 10-meters" driving scene.
Harry Michell
SOURCE: IMDb
Harry exclusively shared to BANG Showbiz:
"I had to drive a car in this film about 10-meters and obviously I've put on my CV that I can drive a car and I arrived on the day and I hadn't driven in about 10 years. So I needed a stunt driver to drive all of 10 meters. So that was incredibly embarrassing, I don't know if it was particularly funny for any of the crew, it was quite funny for me."
'Chubby Funny' star further added it was an absolute joy working with all the casts of the movies and he can't wait to show the film to his mom once it hits out to the theatres.
Richard Brake Vs. Vladimir Furdik - Who Played Game Of Thrones' Night King Role Better? >>>
The actor shared his experience working with Danny Boyle, Lily James, Richard Curtis, and Himesh Patel was an absolute joy. Michell added Kate McKinnon was his idol comedian star and being able to work with him was an incredible lifetime experience.
Check Out: Yesterday (2019) - Movie Trailer
The English star shared some words about the movie, describing it as a summer film with good songs you can enjoy. "I think people can expect just a fantastic, feel-good film," Harry adds.
What Are The Major Differences Between The Original And The New Child Play Movies? >>>
The movie Yesterday is written by Richard Curtis and directed by Danny Boyle which follows the story of 'Jack Malik' (Himesh Patel) who after a freak bus accident is the only person to remember 'The Beatles'.
Well, coming back, it's absolutely hilarious that Harry had to get a stuntman for the driving scene, wonder how he dealt with it! The British musical fantasy comedy-drama film 'Yesterday' will hit the theatres in the UK on June 28, 2019.
Amy Pascal Explains The Reason Venom Was Such A Massive Hit >>>
Stay tuned and updated for more articles about your favorite celebrity.
-->