Here's Everything You Need to Know About The 2019 Met Gala
Published Sun May 05 2019 By Alice
Met Gala which has been going since 1946 is the most glamorous event on the annual fashion calendar.
Oscars of the fashion world: the Met Gala 2019, an annual symphony of art, fashion, film, and music where the most renowned members of artistic industries come together for the museum's latest exhibition launch will take place on Monday 6th May.
Concept of Met Gala
Met Gala 2019
SOURCE: Elle
The Costume Institute Gala at New York's Metropolitan Museum of Art is one of the biggest events on the fashion fundraising calendar. Eleanor Lambert founded the Met Gala, first held in 1948 to encourage donations from New York's high society.
The most famous faces from the field of fashion, film, music, and art come together to raise money for the Met's Costume Institute and celebrate the grand opening of its latest exhibition.
The Theme of Met Gala 2019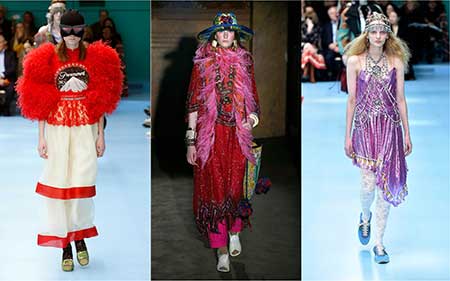 The theme of Met Gala 2019

SOURCE: Time Magazine
A truly outrageous and over-the-top red carpet this year is yet to be seen. The theme of the Met's 2019 Costume Exhibition is "Camp: Notes on Fashion." framed by Andrew Bolton, curator of the Costume Institute.
You Might Like: Check Out These Jaw-dropping Dresses Stars Wore To The Oscars After Parties
The contents of the exhibition will trace the origins of the subject from the 17th century featuring some 200 fine art and fashion objects, specifically the court of Versailles, to the present day which is to be sponsored by Gucci.
Who is Going to Host Met Gala 2019?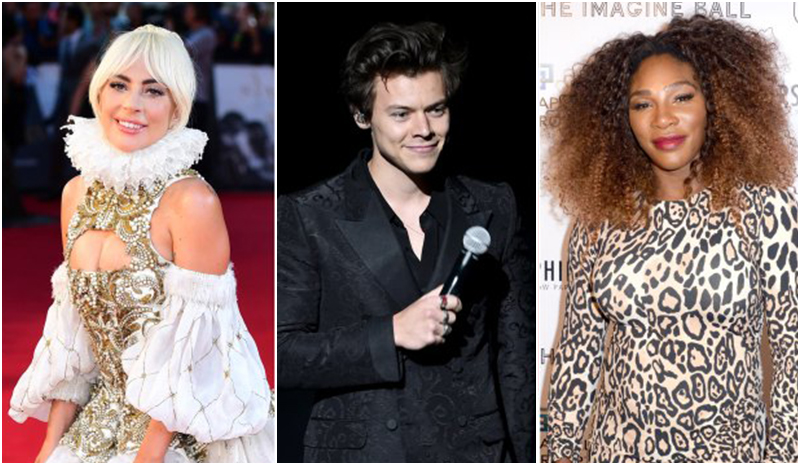 Hosts of Met Gala 2019

SOURCE: afternoonvoice
Also known as the Costume Institute Gala, the Met Gala is going to be hosted by Vogue US editor-in-chief, Anna Wintour along with Lady Gaga, Harry Styles, Serena Williams, and Alessandro Michelle.
It is rumored that Gaga or Styles will entertain everyone with their shocking performance in the biggest event on the fashion fundraising calendar, Met Gala 2019.
What is everyone supposed to wear to the Met Gala 2019?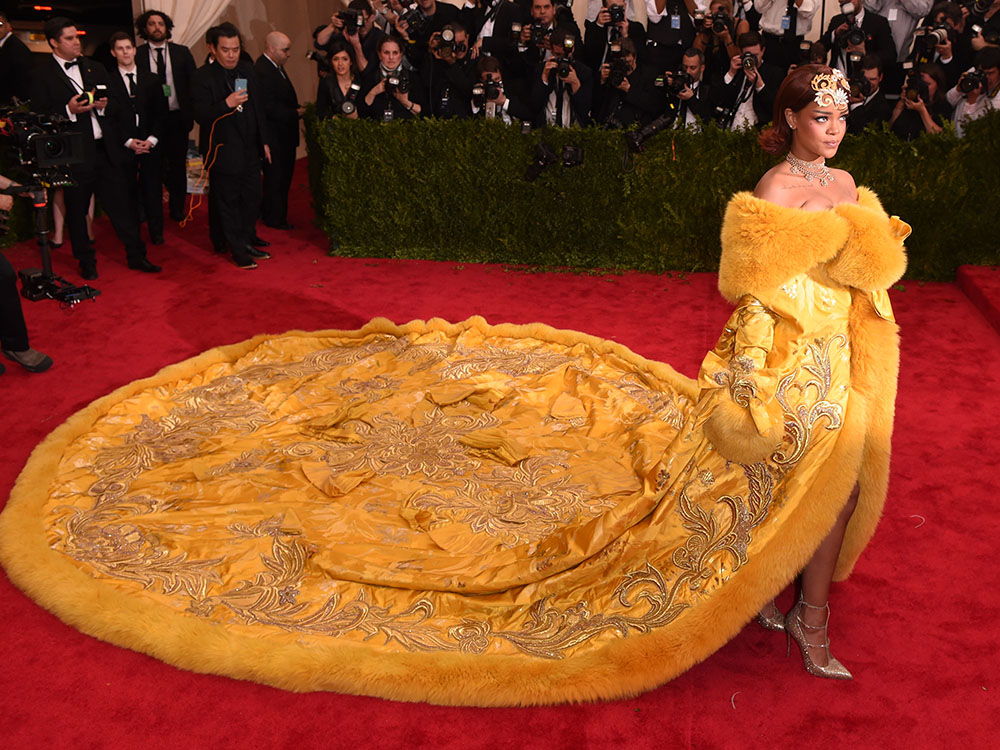 Rihana flaunting her 'Camp' theme based dress

SOURCE: Marie Claire
Celebrities and Fashion insiders are supposed to descend in a truly outrageous display of style, in keeping with the night's theme, Camp: Notes on Fashion.upon the Metropolitan Museum of Art for the annual Met Gala on the May 6 this year.
-->