Who is Hiro Kanagawa's Wife? Learn Details of their Beautiful Married Life!
Published Tue Sep 24 2019 By Sea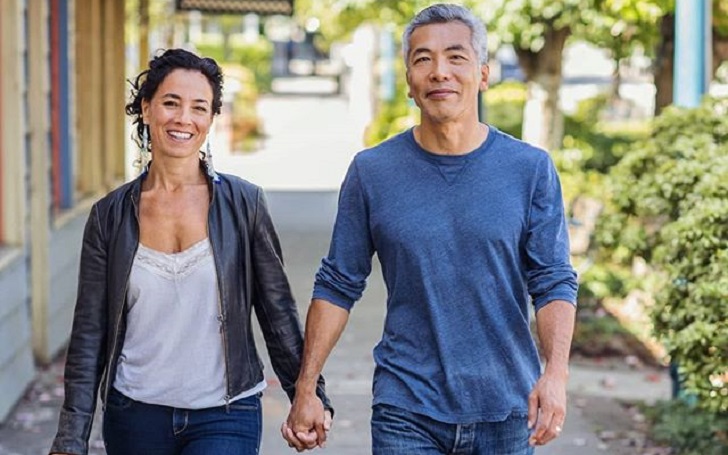 Not many people can pull off what the Japanese-Canadian actor/writer Hiro Kanagawa has in all his years. 180 acting credits and counting, that's how large his area is in the movie/TV business. Starting since 1979 (with a voice character in a Japanese anime), he's done the job in every genre he can reach his hands on. He was also a part of writing and editing department in many TV series.
It is not possible to address all his works without wasting a ton of time, but there is actually no need to. Even if he doesn't star in many movies/series, he makes his presence as one of those Asian guys that often appear, and he smashes the roles every time.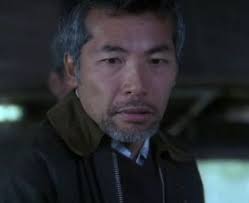 One appearance on 'Criminal Minds' as himself, and countless others with different faces.
Source: Criminal Minds, CBS
What's more admirable from the 55-year-old is his personal life, more specifically married life. He enjoys being around his wife, Tasha Faye Evans, and the two kids. Anyone would be inspired by the life they live together.
Hiro is Married to Tasha Faye Evans for over 15 Years
The 'iZombie' star and his wife, Tasha, spent their 15th anniversary on June 22, 2019, at the Tigh-Na-Mara Seaside Spa Resort & Conference Centre in Parksville. It was the first time the two were away for more than one day without the kids to celebrate the special occasion. In an age where it is difficult for people to imagine such a feat, the two people here are still crazy after all these years.
The pair reside in their Port Moody home and live a beautiful family life. They are there to support each other in anything they do. Tasha was on a campaign for the Port Moody City Council, and Hiro was full-on board the promotion bandwagon. She is also an artist of sorts, and he attends all events that she organizes & vice versa.
How they met is a story you've to ask them personally for the details. We're sure it's as lovely as we can imagine. As respect to the Japanese tradition, Tasha accepted the proposal to hold the wedding in a Shinto ceremony in Japan [June 22, 2002]. For their 14th wedding anniversary in 2018, Hiro honored her heritage on the occasion of National Indigenous Peoples' Day with a Welcome Post Blessing she organized.
Wedding in Japan, Life in Port Moody.
Source: Hiro Kanagawa, Instagram
"Proud of our diversity!"
Source: Hiro Kanagawa, Instagram
Describing their successful love life also seems just as difficult as it is for his career. The success is also evident from his social media activities.
The Couple Are Among the Most Caring Parents Ever, with a Son and a Daughter
The power couple is proud parents to two children, an older son, Niko Kanagawa, and a younger daughter, Maia Kanagawa. Niko celebrated his 13th birthday on March 1, 2019, while Maia turned 11 on September 22, 2019.
The two are extremely doting parents since they never leave their kids' side (evident by even their anniversary moments). They try to make sure they are a part of their children's every step of their lives. Maia is already a local soccer star while Niko is good with the waves on his surfboard and the football field. And both of them are excellent swimmers.
Maia plays in the winger position for the Port Moody Division I U11.
Source: Hiro Kanagawa, Instagram
Niko's football team made it to the 2017 provincial championship.
Source: Hiro Kanagawa, Instagram
And rounding up, the blissful family.
Source: Hiro Kanagawa, Instagram
It is clear how well they raise the kids despite both of their busy careers. It can be seen with the smiles on the kids' faces. They go on vacations on every chance they get, go to dinner parties together, and by the look of their faces, it seems the children take mostly after the father.
What Hiro is up to These Days — Filming for 'See'
The guy won't ever stop acting and giving fans every effort he can give. He will possibly reach the second century for his acting credits, but for now, he is set to feature in five more projects. One of them is the much-anticipated Apple TV+ original 'See' set to release on November 1. The filming is already underway with a wicked trailer released. It is going to be an exciting one.
Watch: Apple TV+'s 'See' - The Trailer
The Sapporo-born actor is set to play the role of 'Lord Unoa' on the series for four of the 10 episodes being prepared. Since not much is released about the characters from Apple TV+ yet, it is difficult to imagine how important the character will be. But he has Lord in the name, so it has got to be as awesome as we can imagine.
Stay tuned for more on Movies & TV Shows on GlamourFame.
-->