'His Dark Materials' Star Georgina Campbell - Does She Have a Husband?
Published Thu Sep 19 2019 By Sea
Georgina Campbell is quite the successful actress as she became the first black actress to win Best Actress at the 2015 BAFTA TV Awards for the movie 'Murdered by My Boyfriend' and made history. She featured in many TV series, most notably 'Krypton' and her first work on 'Freak' in 2009, with recurring roles. She is set to feature on 'His Dark Materials', based on the novel series of the same name by Philip Pullman.
The 27-year-old plays the role of a Journalist, Adèle Starminster, on the November-releasing series. Adele may be the one to question someone else's personal details, but Campbell certainly won't tell anyone about it. On the other hand, her dæmon is a butterfly in Lyra's world, and just like that, Campbell is free to do anything she does with her personal time.
Campbell is a glamper (Glamorous Camper).
Source: Georgina Campbell, Instagram
No one has the right to nose in on the private life of a celebrity, but the fans want to know who the lucky man is that's keeping her happy right now. She is super low-key about it, partly because she doesn't get asked too often. Neither does she come out and say she's dating someone. Why would she have to?
But thanks to social media (of all things), we can break down the possible candidates who may be the one for Campbell. There are photos that suggest someone maybe her beau, while some activity says she broke up prior to the current person featured on her feed.
The Activity Before 2018
Before 2018 started for the 'Broadchurch' actress, there was one person, an aspiring musician named Tom Speight, who appeared quite frequently on her social media pages. Speight also did the same.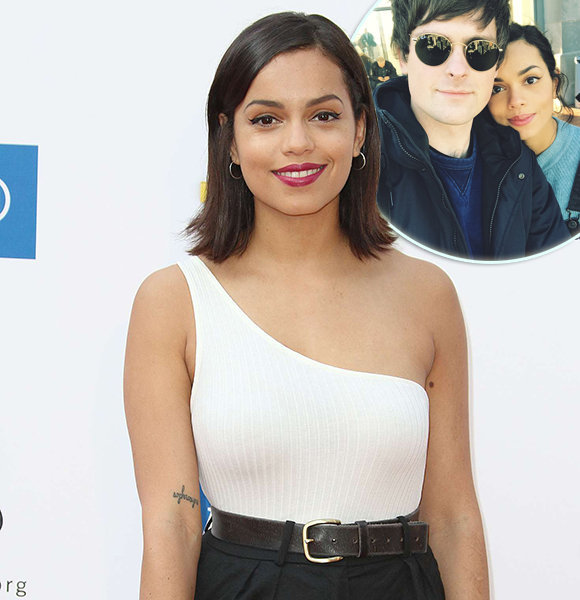 The photos don't exist now. Surprise!!!
Source: Live RampUp
It looked like they were having fun until the end of December as they were "bagel buddies" (the caption on one of her photos on Instagram) back then. She flaunted a couple of pictures of them together that month.
It wasn't just Campbell who put up photos of the two on Instagram; Speight did too. His 2017 Christmas wish to his followers was a photo of Campbell resting her head on his shoulders. Until the end of the month, the photos were there, and since then, nothing between them has come up.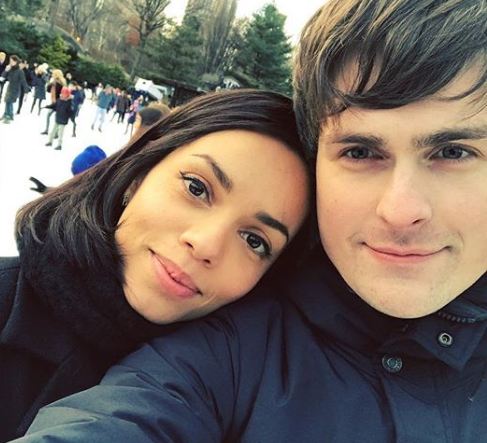 Merry Christmas from Speight!!!
Source: Tom Speight, Instagram (Deleted)
Here's the interesting thing though, none of the photos from Campbell and Speight exists on Instagram, but they were there, we assure you. It can only mean one thing - whatever they had, ended abruptly and weren't in touch. Neither of them said anything, so we can't just make stories now, can we?
"After all... I'm just a boy, standing in front of a girl, asking her to break his heart so he can write more songs for 💔 TV!"
Source: Tom Speight, Instagram
We know how Campbell got on with her career, but what about Speight? Being an actress with such success takes a lot of passion & time, and so does being an aspiring musician. According to him, after many failed attempts at getting a job, he finally made his breakthrough. His album 'Collide' became his most high-flying project. He did tours with the album, and it looks like he's found someone that can go with him anywhere, Lydia Clowes. Like that, he continues making music and doing what he loves with someone that is physically there to support him.
The Current Feature Person - Just a Possibility
Speight might've moved on, but what about the lovely Campbell? The current activity on social media "suggests" she too has someone to appreciate for his existence as a boyfriend. Dawson Taylor is a small-time director in Los Angeles that is popping up on her pages.
It is also not something anyone can jump into conclusions, but they do seem to enjoy their time together whenever they get to. The most recent picture Campbell put up was in June as he had his arms around her while standing on a bridge. And the caption was "💜". So yeah, he may be the one right now.
Simply "💜".
Source: Georgina Campbell, Instagram
Campbell did post a couple of their private moments together. Their trip to Disneyland should be the one to be heavily featured.
A comment remarked Taylor as the luckiest guy ever.
Source: Georgina Campbell, Instagram
Then, a couple of photos from their time together back in April.
"I nailed it. 📸"
Source: Georgina Campbell, Instagram
"What happens when they take too long "getting the frame right" and you give up on posing because people around are looking at you oddly. 🥴"
Source: Georgina Campbell, Instagram
It's none of our business, but whatever their relationship is, they do enjoy each other's company. She won't come forward with any declaration, but she has no obligation to.
Georgina "Alice" Campbell also does love cats! And hamsters...
Stay tuned and connected for more on Celebrity Lifestyle and TV Shows with Glamour Fame.
-->