Historic Day For Jill Duggar As She Gets Her Hair Done In A Salon For The First Time!
Published Sat Jul 27 2019 By Chester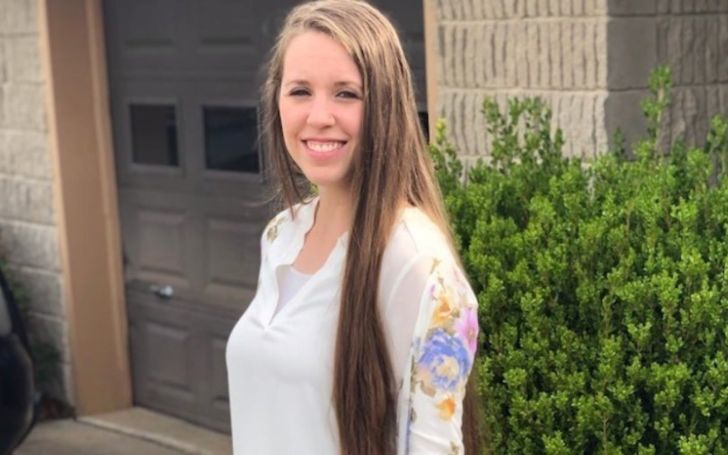 The reality star Jill Duggar just had her first-ever hair done in a salon recently on Tuesday and 'Counting On' fans are loving it.
The internet's buzzing around with bewildering news that many of might cite it as 'nonsense.' What actually' swirling around the Internet is Counting On star Jill Duggar first-ever hairdo.
Going to a salon is basically not a big deal for most of us, isn't it? But for Jill, it was a memorable moment as it was her first-ever experience in the saloon hair treatment done by professionals.
Shortly after Duggar gets her hair done, she goes among her fans and shares it on Instagram.
The reality star headed to Little Rock, Arkansas, where she got her hair done as she trimmed, washed and styled by her sister-in-law Danielle Seewald.
So the question probably might be popping in your head right now, for the first time!!!
If you are a 'Counting On' fan, then you might already know that in the Duggar family, there is a ritual of women growing a long hair.
In the book 'Growing Up Duggar', there is a preference for long hair on their holy bible, precisely in chapter 11:14-15, it articulates that woman's long hair as her "glory."
The fondness of having a long hair is also linked with the family preference for curls. The culture influenced by an ultra-conservative and controversial minister Bill Gothard preferred 'women should have long curly hair'.
Following the traditions, Jill had been keeping the long hair since little, and as of now, she is a grown-up lady and mother of two kid.
Perhaps 19 Kids and Counting star just felt like giving her looks a little outshine with some new changes giving a little fresh cuts. Well, we can't lie that the new hairdo is perfectly suiting up with her smiley looks. What do you guys think about her latest looks?
Jessa Duggar Claims Her Breasts Are Perfect Just Like Her Parenting! >>>
Stay tuned and connected to find more intriguing articles of your favorite media stars and shows.
-->