What was Hong Chau Doing Before Watchmen? A Quick Glance at Her Career!
Published Sun Oct 13 2019 By Sea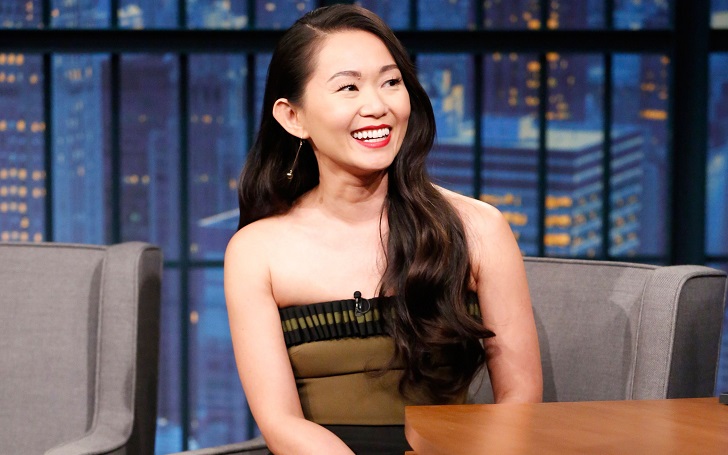 Vietnamese actress Hong Chau was in the industry for over a decade, but she wasn't considered a star until people saw him alongside Matt Damon on 'Downsizing', a story about the time when humans had to be reduced in size to tackle climate change.
Yeah, a movie with a wacky story. But the role was a big step for her as the popularity led to a number of recurring roles on future TV series. 'Downsizing' was only her second movie after many other TV series the people never noticed. Now, she is up for something big again.
Chau is Up for a Recurring Role on HBO's 'Watchmen'
The 39-year-old will be appearing on all 10 episodes of the new vigilante show, 'Watchmen', currently under production. The first episode of the Warner Bros. production series airs on October 20 on Home Box Office (HBO). While Warner Bros. remains the US distributor, Paramount Pictures will be the international one.
Watch: HBO's 'Watchmen' Trailer
In addition to 'Watchmen', Chau is also set to star in another Disney fantasy movie, 'Artemis Fowl', which will premiere in 2020. She will be the old woman transforming into the fairylike girl, watch the trailer.
She Studied to Become a Producer's Assistant
Parents of Chau defected from Vietnam to Thailand while her mother was still pregnant with her. She was born in the latter country but grew up in New Orleans, Louisiana, sponsored by a Vietnamese Catholic church. She learned English only via school and attended Boston University in Massachusetts to initially study creative writing.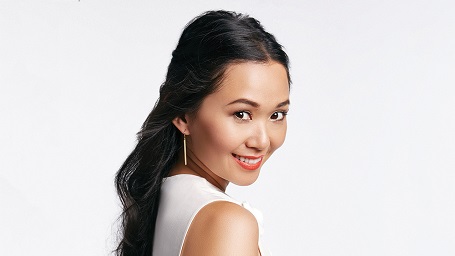 She just chose another door in the movie business.
Source: Smallz + Rasking
On account of her parents' request to study something more practical, she changed her major to film studies. In accordance to her study, she actually wanted to work behind the camera rather than what she is best known for. She never wanted to start the acting stint, it just happened after a series of acting on her classmates' short films.
Introversion was another reason she never intended to go to the screen. But it also became the reason she started in it. Initially, that is. As she continued doing it, she felt that she found some joy in it. Also, she wanted to be a part of something bigger.
The first job she got after college was for a documentary episode as an intern. She was pursuing work behind the scenes in the documentary world beginning with 'Frontline' on PBS. Even after her 'Downsizing' hit, she still wants to help others get made rather than continue on the road herself.
TV Series - She Appeared on 'How I Met Your Mother' and 'NCIS' Once Each
As she continued her chances in the onscreen business, she did several little shows and short videos but never cracked into the movie business. She did get her opportunities on the small screen though. She started her own one-episode TV mini-series 'Finding My America' with her friend Jackie Chung in 2006.
'The Sarah Silverman Program' was her first small-screen appearance in 2008 and then made a break on a 'How I Met Your Mother' episode in 2010 as 'Cook Pu'. While 'Treme' is considered to be her TV series break, she featured with a recurring role of 'Specialist Wing' on the small-time horror series 'Trenches' in 2010. She also featured on a Season 7 episode of 'NCIS' that year.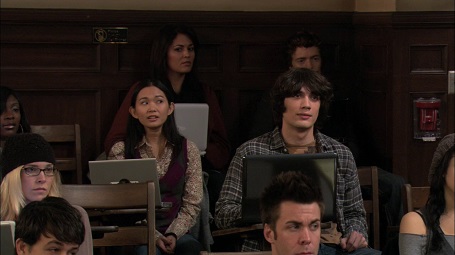 Cook Pu was a student in Ted's architecture class.
Source: HIMYM, CBS
After single appearances in a few shows, she landed a repeating role of 'Linh' on the HBO series 'Treme', with 13 episodes, those shot in New Orleans, across three years from 2011 to 2013. Other recurring roles include 'Lora' on 'A to Z', 'Jackie' on 'Big Little Lies' and 'Audrey Temple' on 'Homecoming'. She also voiced 'Pickles Aplenty' on the adult-animated 'BoJack Horseman' in 2018.
First Movie Was 'Inherent Vice' in 2014, an Instant Hit
As much hit 'Downsizing' was in 2017, it was only her second movie. The first one was 'Inherent Vice' in 2014. Although it was only a small role of 'Jade', it was her big-screen debut.
After all her years in the business, 'Downsizing' was her "big" break as it just shot her fame through the roof. Obviously, appearing alongside an Oscar-winning actor like Matt Damon has that effect, but it was also the co-leading role and her acting that gave her the popularity rise.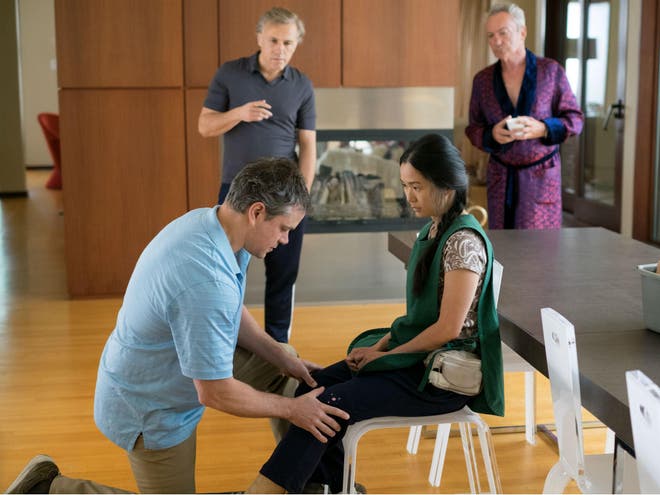 Chau plays a Vietnamese dissident who lost her left leg below the knee
Source: George Kraychyk, Paramount Pictures
Alexander Payne was an idol she looked up to, and when she heard he'd been preparing on a script, she wanted it and asked her manager to get a hold of it. She'd already considered taking part in it as the Asian character that was there.
While it was a big role, she was still imagining a stereotype where the Asian character would be a lab technician or something like that. She sent her tape to him, and he wanted to meet her. They did, and he asked about her. The filmwriter and his crew put out an international casting search, to find someone fitting the character in question.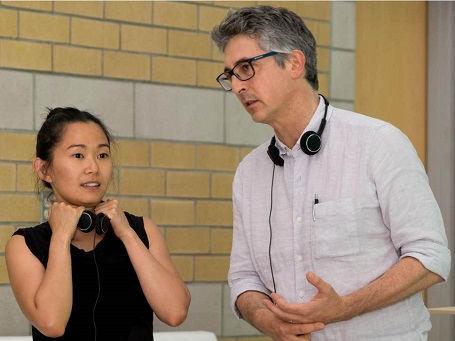 Hong Chau is an Alexander Payne fan.
Source: Paramount Pictures
The ordeal was heart-racing for her, to say the least since they were looking at every person that could get the role, even the non-professional ones. It was unlikely, but she was afraid they would find someone who was actually an amputee and Vietnamese.
The role of 'Ngoc Lan Tran' was demanding, but she did it just as she should have. In order to play the role of an amputee, she had an amputee consultant prior to the film. They wanted to be specific, so the consultant was a below-the-knee, left-leg amputee who took her to the rehabilitation center she had her physical therapy in and trained her.
The movie charted a box office hit of $55 million and cemented her as an actor to watch out for, ever since then.
Stay tuned and connected to GlamourFame for more Entertainment articles.
-->