How is Stacey Weitzman Health? Get All the Details Here!
Published Thu Nov 21 2019 By Sea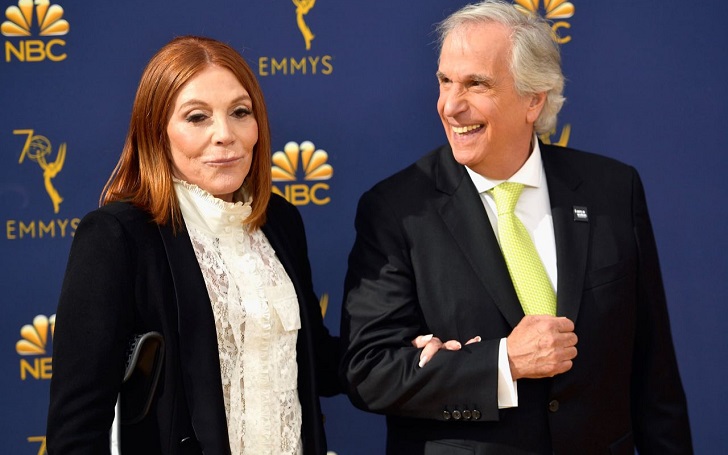 Stacey Winkler (née Furstman, and previously Weitzman) had one heck of a ride with her health problems in the early 2000s. But it was not at all doom and gloom for the recently turned 72-year-old. She had her husband by her side and her daughter to look after her.
In the glitz and glam of Hollywood, it's hard to find a perfect couple, but as with numerous examples, Happy Days' 'Arthur Fonzarelli' actor Henry Winkler has made it with Stacey with for over 40 years of marriage. Especially considering Stacey is a breast cancer survivor, there's nothing to not admire about the couple. They have two lovely children as well, son Max (b. 1983) and daughter Zoe (b.1980).
One small happy family.
Source: Getty Images
Aside from all the occasional health issues, Stacey went through a major hurdle in her life almost two decades ago. She could have been fighting for her life, but she turned out well. Fans don't need to worry about her health; she's all cured now.
Stacey Winkler Went Through Double Mastectomy But Has No Other Serious Problem Since Then
In 1998, Zoe moved out of her parents' house to study in Wisconsin, which was a pretty emotional moment for Stacey and Henry considering how they raised her pretty close by them in every step of her life till then. Henry's fame as 'The Fonz' or 'Fonzie' did not stop him from attending to every PTA meeting at Zoe's school. He was there when she got her driving license too.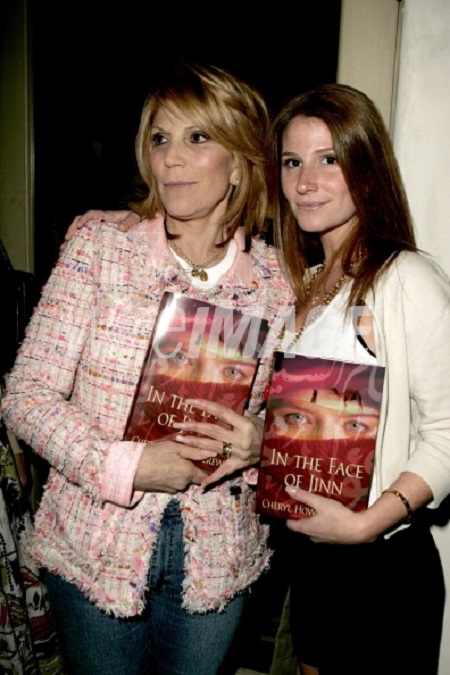 Stacey and her daughter, Zoe.
Source: J. Vespa/WireImage, Harrison & Shriftman
However, two years later, she returned back to the couple's Brentwood home. And a little later in 2001, the family learned that Stacey was suffering from breast cancer. It was treated the first time but did give way for a lot of sadness when it re-emerged a few years later.
Then enough was enough, and she underwent a double mastectomy. She has been living cancer-free since then, with no signs of the disease returning again.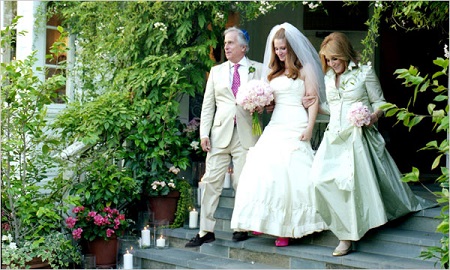 Zoe was always tight-knit with her parents.
Source: Amy Dickerson, The New York Times
After she was cured, she and Henry asked Zoe to move out and continue on with her college. Now, Zoe is married to Rob Reinis since 2009 and has three kids with him.
Stacey Was Divorced with a Son When She Met Henry
Stacey Weitzman is actually her name after she wed Howard Weitzman in 1969. She had a son with him, Jed Weitzman in 1971, and got divorced in 1976.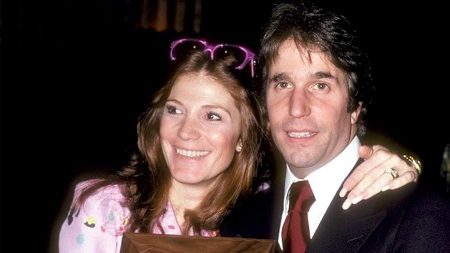 Stacey and 'Fonzie' back in the day.
Source: Foz News
In the same year of her divorce, she met Henry in an LA clothing store when he was there to get a sport coat while she was working. A week later, when he came to pick it up from her, he asked her out. The rest is just history, a real one, in the celebrity world.
40 years being together in no easy feat for today's couple. Their example shows people that despite the pool of fame Henry was swimming in, celebrity couples can last if the people are right for each other. On a side note, Stacey also has acting credits to her name.
Stay tuned and connected to GlamourFame for more Entertainment updates on your favorite celebrities.