How Much is Andre Roberson's Net Worth in 2021? Here's The Complete Breakdown!
Published Tue Feb 16 2021 By Danile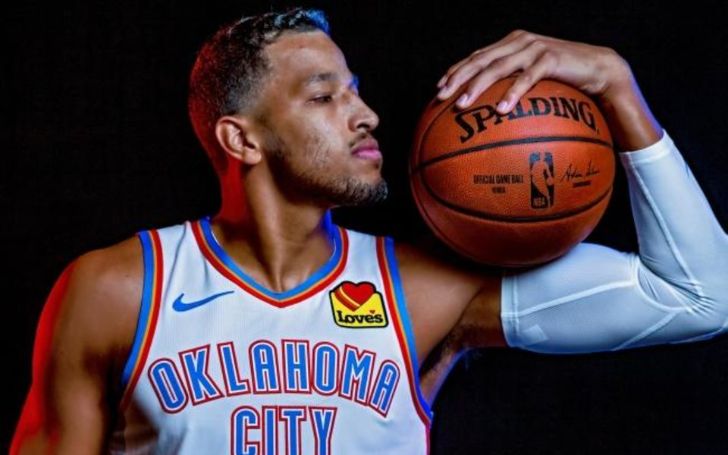 Andre Roberson has a net worth in millions of dollars, so how much wealth does he really have?
Andre Roberson is an American professional basketball player who is currently a free agent. A year ago, he was a shooting guard for Oklahoma City Thunder in the NBA. He was born in Las Cruces, New Mexico, and grew up in San Antonio. Born in a family of athletes, his father, John Roberson, was a former college basketball player, while his mother, Lisa Roberson, was a former volleyball player. It was almost sure that he would follow in their footsteps. Roberson is not the only one, as most of his six siblings also did the same. He has four sisters and two brothers. The 29-year-old has a good bond with his family. As for his relationship status, he is in a romantic relationship with vlogger and former 2KTV host Rachel DeMita.
As for his professional career, he has ups and downs, but still, it should be considered a success, given the fact that he fulfilled his dream of playing in the world's best basketball league. The recent news suggests NBA club the Brooklyn Nets will sign him soon. Best wishes to the athlete!
Well, that's about his personal and professional life in brief, but many would like to know how much the six feet seven inches man's net worth is? Is he wealthy like many NBA players are? Or is he struggling to make big payroll? Does he have a house? Let's take a look at those questions in this article!
Andre Roberson's Net Worth And Salary
Andre Roberson may have sidelined from playing the sport due to the clubs' unavailability, but let's not forget that he played in the NBA for six years. From his six years, he has a net worth of $10 million.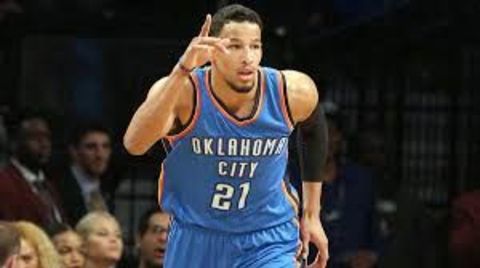 Andre Roberson has a net worth of more than $10 million.
Photo Source: CBS Sports
According to 2020 reports, an NBA player's average salary is an incredible $7.7 million per season. In his rookie years, Roberson made around $4.5 million in four seasons, which was well below the average. However, as the years passed, the athletic shooting guard impressed everyone with his performance, and on July 14, 2017, he signed a three-year contract extension with the Thunder. The three-year deal was worth to be a whopping $30 million.
Recommended: Phoneix Suns' Star Devin Brooker's Net Worth? Know All in Details!
As per the deal, Andre would earn $9.2 million in 2017-28 season, $10 million each in 2018-19 season, and 2019-20 season. Sadly, he became injury prone and frequently suffered from various injuries that sidelined him repeatedly from the court. The Colorado graduate's life is an example of how injuries ruin a player's career. Hopefully, he can recover his career back and once from the disappointment!
House And Cars
For someone who owns millions in bank balance, it is not uncommon for people to assume that Andre Roberson must own a house and a few cars. The veteran athlete owns a home in San Antonio, which should be no less than a million bucks.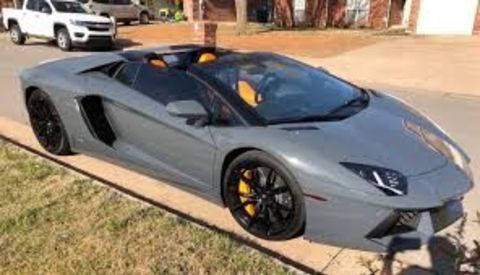 Andre Roberson's expensive car collection includes Lamborghini Avendentor.
Photo Source: Car Throttle
As for four-wheelers, he has a few; Cadillac CTSV costing $86,995 and a gray Lamborghini Avendentor priced around $400,000. Possibly, he has some more in his garage, but it is not learned yet.
Don't Miss: Brooklyn Nets' Shooting Guard Spencer Dinwiddie's Net Worth And Assets!
If you want to read more similar articles and get the latest updates and news on your favorite celebrities, don't forget to visit Glamour Fame!
-->