How Much is Arnold Schwarzenegger's Net Worth? Know About His Earnings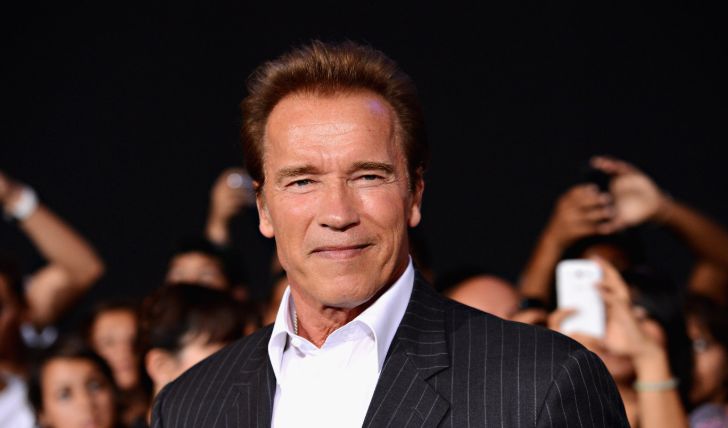 Arnold Schwarzenegger's Colossal Net Worth: The Actor-cum-businessman Boasts Massive Fortune as of 2021!
Arnold Schwarzenegger, the Australian-American actor, is no new name to anyone. People of all age groups have known and admired him at one time or another in his different career forms. Schwarzenegger first gained recognition as a beasty bodybuilder in the early 1960s.
Arnold later shifted his career path to acting and business and gradually entered politics in the early 2000s. The actor had gotten his big break in the industry via Conan the Barbarian (1982), making him an ultra superstar. His other credits include The Terminator, Commando, The Running Man, and Predator. Schwarzenegger boasts a striking fortune as of 2021. Learn more ahead.
Inside Schwarzenegger's Soaring Net Worth!
Did you know Arnold started weight lifting at the age of 15 and went on to win the coveted title of Mr. Universe by 20? He later won three more Mr. Universe titles. As apparent, the athlete turned actor has been hustling since ever. Born on July 30, 1947, in Thal, Styria, Austria, Arnold debuted in Hercules in New York (1970).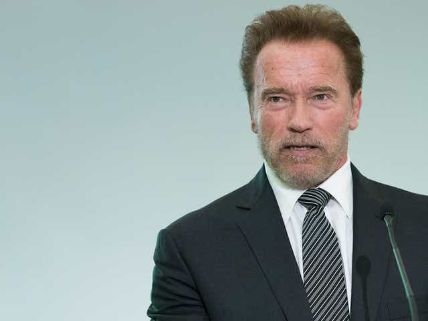 Arnold made much of his wealth via his real estate business. Photo Source: USA Today
As per Celebrity Net Worth, his estimated net worth as of 2021 is a whopping $400 million. And all this started with just $27,000 (nearly $190,000 today) he had when he moved to the United States from Austria after winning Mr. Universe's title in 1967. The multifaceted star owes the colossal fortune to his successful five-decade-long career in films and his proficient political career: Arnold, a Republican, served as the 38th governor of California. But before you deem the actor conservative, he describes himself as a moderate Republican.
Terminator, the sci-film which became a landmark project of his career, endowed him with massive fame. He reportedly earned $75,000 from the movie. With growing popularity, Schwarzenegger also experienced steady growth in his paycheck. He made $2 million from Commando, $3.5 million from Predator, and a whopping $11 million from Total Recall. Several reports state the actor made around $20-$30 million during the prime time of his career.
Arnold served as the 38th governor of California.
Source: Graham Bensinger
The stats don't end here; it is also estimated that Schwarzenegger earned a lump sum via his real estate business and investments. The actor once shared that he didn't rely on acting to make a living. Instead, he invested wisely and built himself the lifestyle he always wanted. "I benefited from the magic decade and became a millionaire from my real estate business," Arnold once explained.
Not to mention, it's reported Schwarzenegger's real estate portfolio alone is worth more than $100 million. And all of his money will definitely be distributed to his children. However, his children are professionally successful too. Daughter Katherine Schwarzenegger, married to Chris Pratt, is an author and is said to hold a net worth of more than $3 million.
Schwarzenegger's Returns to Acting!
After over a decade in politics and his successful run as the governor of California, Arnold announced that he would be returning to films in 2011. In the years that followed, he starred in several blockbusters, including The Expendables 2, The Last Stand, Escape Plan, Sabotage, and more. His last mega-hit movie was Terminator: Dark Fate.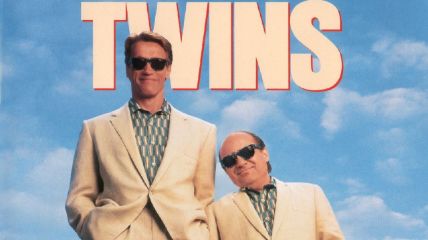 Arnold is set to reprise his role in the 'Twins' sequel, The 'Triplets.'
Photo Source: Youtube
The actor was last married to Maria Shriver; the duo shares four children. It was recently announced that Terminator fame would be starring in the sequel of his 1988 comedy film Twins. The upcoming sequel is titled The Triplets, and joining the cast are many big stars.
Don't Miss: What is Elizabeth Lail's Net Worth in 2021? Learn About Her Earning Details Here!
Directed and produced by Ivan Reitman, Arnold, and Danny DeVito, the comedy film will present Tracy Morgan as the third, long-lost sibling. The original Twins had grossed $216 million worldwide, and so the expectations and hype around the sequel are even bigger. The production of the movie will likely commence in January 2022 in Boston.
For more information and news on your favorite stars, stay connected to Glamour Fame.
-->