How Old is Joseph Quinn? Is ' Stranger Things' Actor Dating?
Published Thu Sep 01 2022 By binda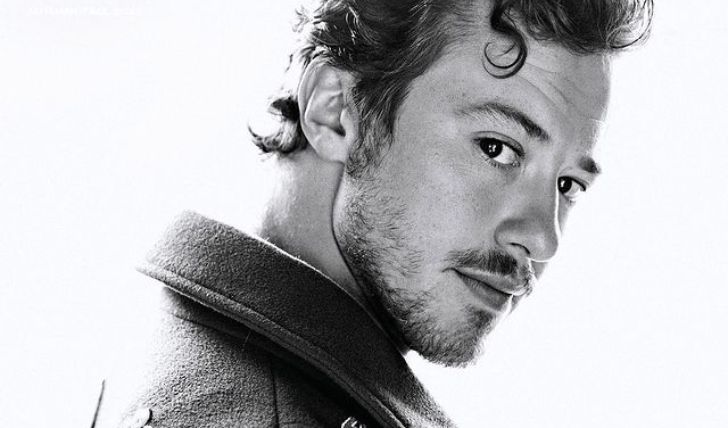 Know about how old Joseph Quinn is and his dating history. (modified)
Currently in the spotlight for portraying the lovable Eddie Munson on the hit Netflix series Stranger Things, Joseph Quinn is an English actor. Born on 15 May 1993 in London, England, Quinn has a few more credits in his evolving resume. His early credits include Dickensian, which was released in 2016, the miniseries Howards End (2017), Game of Thrones (2011), Overlord (2018), and Catherine the Great (2019).
Quinn's other credits also include supporting characters and roles in the BBC series Les Miserables and Strike. Despite boasting a notable work history, it wasn't until Quinn starred as Eddie on the fourth season of Stranger Things that his career gained momentum.
Joseph Quinn's Relationship!
Quinn joined the fan-favorite cast of Stranger Things in season four to play Eddie Munson, and it's safe to say that Quinn's portrayal of the lovable freak has struck fans' hearts. Since rising to phenomenal fame with the Netflix series, Joseph's work so far and his love life have been topics of interest among his legion of fans.
But lo and behold, as it turns out, the Stranger Things actor fame is one of those stars who like their relationship quiet and lowkey. Quinn isn't dating anyone publicly yet, but some tea might pop up as the actor gained a massive fandom and, thereby, many prying eyes. The actor is only about his profession and keeps other aspects of his life rather away from the public. Quinn recently created an Instagram account in May, which he said is managed by his team.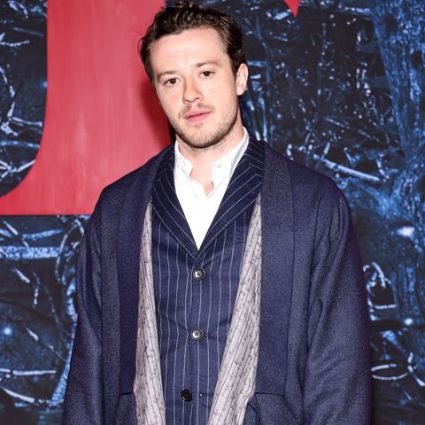 Joseph Quinn isn't dating anyone publicly yet.
Photo Source: Instagram
Quinn's extreme reticence about his personal life means that fans might not hear much about the actor's romantic life in the future either. In his decade-long career as an actor, given that he ventured into showbiz in 2011, Quinn hasn't dated anyone publicly or sparked any insinuating headlines.
Don't miss: Who is Taylor Russell? Who Is She Dating? Details here
Joseph Quinn's Early Life!
Quinn was born to a Christian mother and father in London, England. He grew up in South London. He realized his knack and penchant for an acting profession early on and hence started young. Quinn would actively participate in the school's extra activities and eventually join the London Academy of Music and Dramatic Art to hone his skills.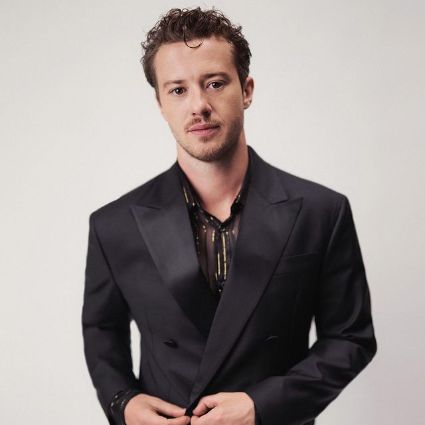 Joseph Quinn starred as Eddie Mulson in season four of Netflix's 'Stranger Things.'
Photo Source: Instagram
Before coming into the glamour world with the Netflix series and other work preceding that, Quinn extensively worked on stage; his credits include Mosquitoes, Wish List, The Seagull, Titus Andronicus, and Henry IV. The actor also has working experience at the National Theatre, Print Room, and Royal Court Theatre.
Joseph Quinn's Career and Net Worth!
At 29 years old, Joe Quinn has an estimated Net Worth of $3 Million. Although he has been hustling in the realm since 2011, Quinn's most 2015 when he played one of the starring roles as Arthur Havisham on BBC One's Dickensian, which ran on the channel from 26 December 2015 to 21 February 2016.
Check Out: Who is Taylor Russell? Who Is She Dating? Details here.
While headlining the BBC One series, Quinn simultaneously worked on the stage in London at the Off West End and National Theatre. He played in the four-part series Howards End as Leonard Bast, a young bank worker, alongside Hayley Atwell in 2017. He starred in Season 7 of the HBO series Game of Thrones as Konar, a perfect and absolute soldier.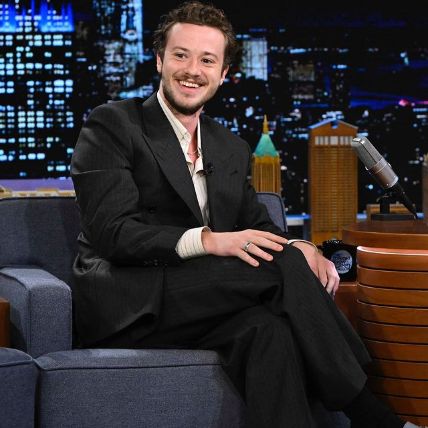 Joseph Quinn played one of the main characters in the series Dickensian.'
Photo Source: Instagram
He starred in Season four of Stranger Things as Eddie Mudson in 2022. He also worked on the film Makeup, which was released at the 2019 BFI London Film Festival. He starred in the role of Tom, opposite Molly Windsor, who played the role of Ruth.
Joseph Quinn's Recent Work!
Although much of Quinn's work before Stranger Things didn't spark many raves, the Brit boasts an impressive resume nonetheless. Quinn starred in the movie Overlord in the role of Granauer in 2018, Tom in the 2019 thriller Makeup, and Michael in Hoard.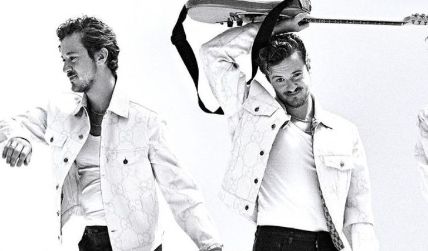 Quinn has extensive theatre credits.
Photo Source: Instagram
Joseph starred in three episodes of Les Miserables in the role of Enjolras and the miniseries of Catherine the Great in the role of Tsarevich Pavel in 2019. He played in four episodes of Strike in the role of Billy Knight and as PC Dixon in Mangrove, a historical drama directed by award-winning Steve McQueen.
Quinn narrates the recently-released 'Lords of the Fallen' trailer. Source: Playstation
Quinn's anticipated upcoming Lords of the Fallen dropped its trailer recently. The project, however, remains a tightly wrapped surprise. Quinn's role in the forthcoming reboot isn't specified either, but fans have been enjoying Joseph's voiceover in the trailer. "Me playing the lords of the fallen knowing nothing about it because I bought it only bc joseph Quinn narrated the trailer," writes an ardent Quinn fan.
Stay connected to Glamour Fame for more.
-->