How was Molly Baz's Wedding? Get all the Details Here!
Published Sat Oct 26 2019 By Sea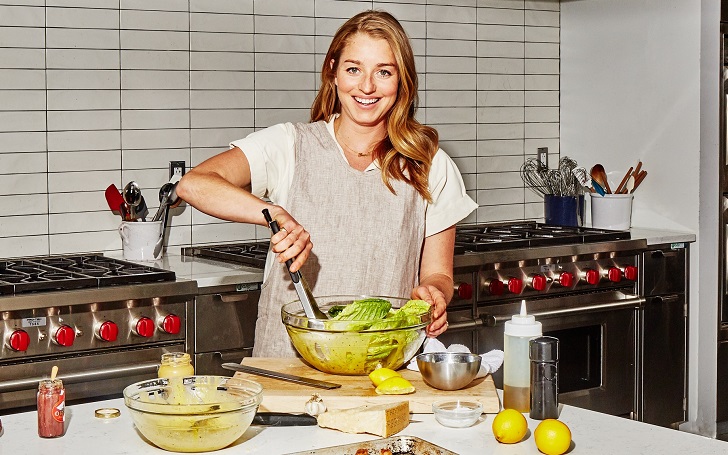 Molly Baz is one of those 'Beauty with Brains' poster woman as she is known for her mouthwatering cuisines. She is the Senior Associate Food Editor at Bon Appétit Magazine and is constantly putting up photos of her dishes on social media.
Actually, food is the only thing you see on her Instagram page, aside from the rare personal life pictures now and then. She is married to Ben Willett, the creative director of Willett Creative, his spatial designing firm. He is indeed very creative. His Instagram page should impress you.
Molly made it to the cover of Bon Appétit Magazine this October, and this is how she celebrated it.
Source: Molly Baz, Instagram
The two never openly share their love, but rest assured they are very much in love. They got married on July 2, 2017 in Blithewood, New York, where both of them are based. The wedding was a traditional one in the presence of both their loved ones. Imagine cooking for your own wedding. Don't worry, she had help and was busy with, well, the wedding.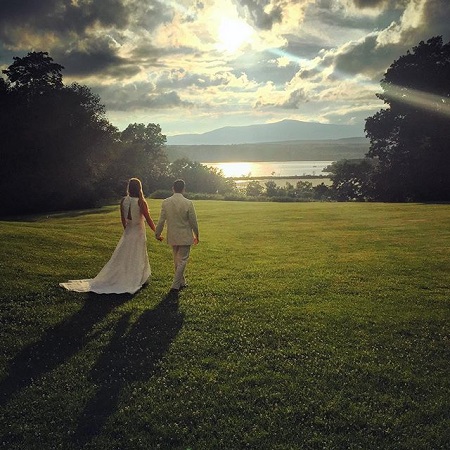 Molly was then Willett for life.
Source: Molly Baz, Instagram
The duo got engaged on November 16, 2016, and dated for quite sometime before the big announcement. He was his date for the wedding she attended with her family, and she was proud to reveal him to the world.
At home, Ben has to give his lady the push for new recipes, despite her excellent culinary skills. But that's how every married life goes. They have to help each other. In this case, Molly herself asks of Ben to push for new ideas every time.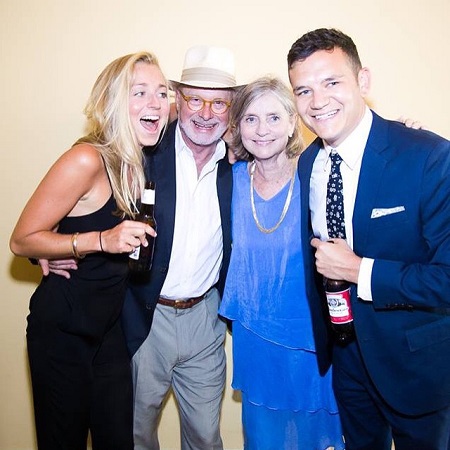 The perfect date for a perfect wedding, she says.
Source: Molly Baz, Instagram
It seems the two went to Portugal to celebrate their one-year wedding anniversary and stayed there for almost a month. It's weird to see the two married people sharing things only related to their professional lives (we mean, completely), but they did go to Portugal to tour the city of Lisbon. Vacationing is what they both love to do, and they do it quite often.
Now that the two have come a long way since their marriage, fans will obviously want to see them invite kids of their own. We don't know if the 'granddaughter' Molly's dad, Doug Baz, showed us on his Instagram page, but she does not intend to extend the family for a while. Both the people are quite busy with their work you know.
Stay tuned and connected to GlamourFame for more Entertainment content from your favorite celebrities.
-->