Hugh Jackman Reveals He Declined Role in 'Cats'
Published Fri Apr 17 2020 By Eden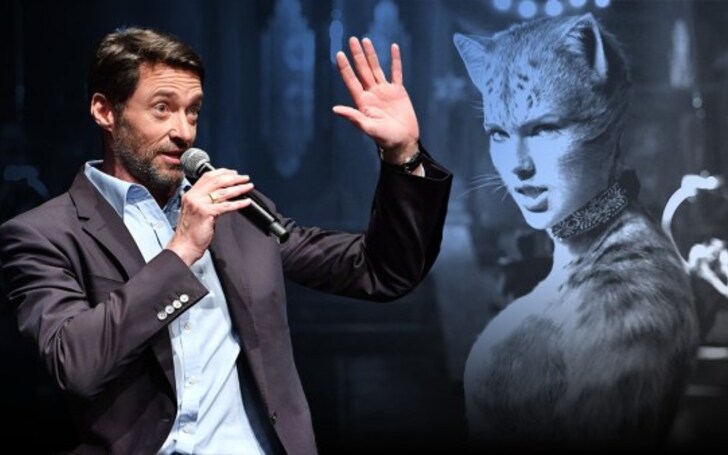 Hugh Jackman almost appeared in Cats.
Hugh Jackman nearly featured in one of the worst-reviewed musicals of all time. During an interview with The Daily Beast, the actor revealed he spoke to director Tom Hooper about starring in Cats. However, Jackman wasn't available at the time.
The 51-year-old actor explained,
You know, Tom rang me early on because we did Les Mis together, and there were a couple of options there based on availability and time, and I really… yeah, I just wasn't available at the time.
Hooper and Jackman worked together in the critically acclaimed movie 'Les Miserables' back in 2012. Hooper directed the film while Jackman starred in a leading role of 'Jean Valjean' alongside a high profile cast, most notably Anne Hathaway, who won the Academy Award for Best Supporting Actress.
Watch: Cats – Official Trailer (Universal Pictures) HD
As for Cats, despite an impressive A-list cast, the movie failed to meet expectations and was massively criticized for the bizarre manner in which the characters were featured as cats.
You Might Like: Doctor Strange 2 - Sam Raimi Accidentally Reveals He's Set to Direct
When quizzed about the film, our favorite Wolverine star refused to add insult to injury and instead praised his filmmaker friend for how great a director he is. Jackman said:
I'm in the theater, man, and I don't want to be in the business of bashing people—or jumping on bandwagons. I haven't seen it, and Tom Hooper's one of the great filmmakers we have.
Meanwhile, the actor is set to appear alongside Tony winner Sutton Foster on Broadway's The Music Man. However, theatres are currently closed indefinitely amid the coronavirus pandemic; therefore, it remains to be seen when the musical gets rescheduled.
Check Out: Hugh Jackman sings the music man
Last month Jackman told People he was really looking forward to the upcoming musical. "This was the first [musical] I ever did. I was in drama school and I did it. For 10 years people had been saying to me 'Well which [play] would you like to revive'… and I think after Greatest Showman I just went, 'The Music Man.'"
Vist Glamour Fame for more interesting news of your favorite show.
-->