Ibraheem Yazeed Family - The Complete Details!
Published Thu Nov 28 2019 By Travis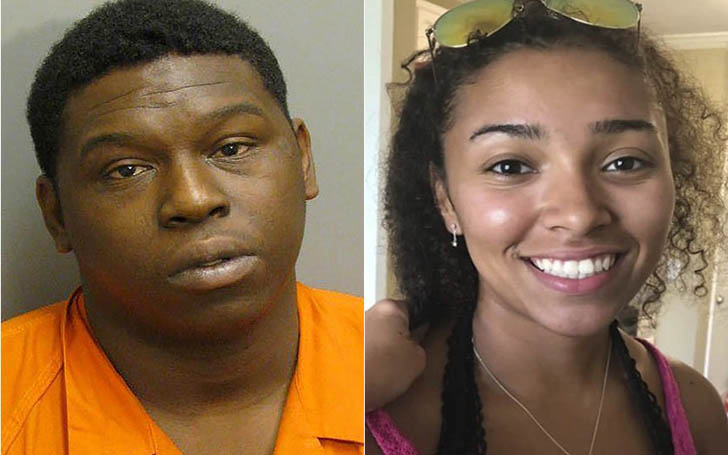 On 24 October 2019, news of the disappearance of Aniah Blanchard filtered through in the morning. The stepdaughter of UFC heavyweight fighter Walt Harris was officially designated as being kidnapped when two days later, the police found her car with a lot of blood inside the car, and the police suspected the injuries she sustained were life-threatening.
The police released the photo of a suspect who was at the same convenience store during the time Aniah was also there. Then she was never heard from again, and the police released the image of the suspect who was later identified as Ibraheem Yazeed. After a long manhunt, the suspect was caught by the authorities on 7 November in Escambia County, Florida.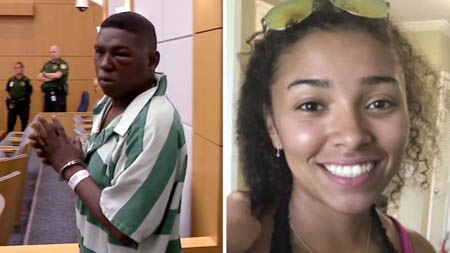 Source: ABC7 Chicago
Ibraheem was charged with "kidnapping in the first degree" by the Auburn police, but the whereabouts of the missing girl, Aniah, was still a mystery. But on 25 November 2019, police responded to information about a "wooded area in the 38,000 block of County Road 2 in Shorter, Alabama," where the police found what appeared to be human remains, suspected to be of Aniah. The fear became true when preliminary testing showed the remains were of the kidnapped Southern Union College student.
Additional Charges to be Filed Against Ibraheem Yazeed; Family of Aniah Blanchard Still to Respond to the Police Findings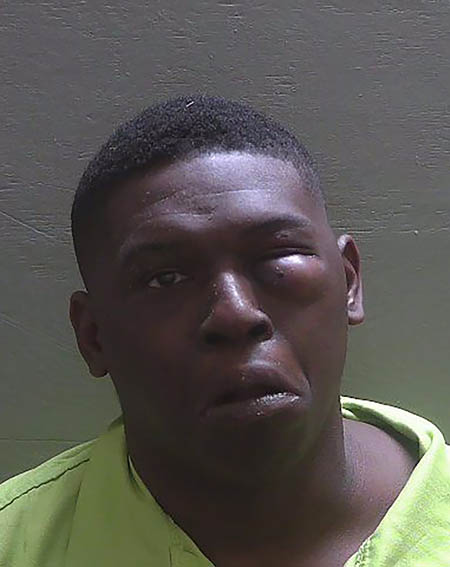 Source: AP News
Ibraheem Yazeed was sent to jail on 8 November 2019, and he was held without bond. The violent offender of the past was brought to court where he was arraigned on charges of kidnapping, and after the 25 November, finding of the body Aniah means additional charges will be brought against the Alabama native.
Ibraheem was arrested with further two suspects who were charged with aiding the disposal of the body and the escape of Ibraheem. David Johnson Jr. was charged with hindering the prosecution, and Antwon "Squirmy" Fisher was charged after being accused of providing Ibraheem with an escape vehicle.
Source: The Other McCain
Aniah's mother was heartbroken when the name of the suspect was revealed, and she pleaded for the safe retrieval of her daughter. Angela Harris said, "As a mother and as a Christian, you know, we're all sinners, and even though this man has done some evil things and possibly evil things to our daughter, you know God can change everybody's heart... If he sees this, whoever it is who has done harm to our child…it can be OK. You can stop now. You can change this. You can let her go. God forgive you, we can forgive you. We just want our child home and safe."
But the family went silent after the news filtered in about the found remains being of their daughter. The family was said to be grieving, and there should be given to process everything which transpired in the past few hours. Well, they can console themselves with the fact Ibraheem will be charged with murder, and this time he won't be allowed to be a free man again.
Ibraheem Yazeed Bio/Wiki; He's Got a Laundry List of Past Arrests and Convictions
Source: Heavy
Ibraheem Yazeed was born on 11 December 1989 to his parents in Montgomery, Alabama. As his name suggests, he is a Muslim man, and we are not certain if he converted to Islam or his father and mother were following the religion at the time of his birth. There were multiple posts on his Facebook page, where he invoked the name of Allah.
At the time of his arrest, Ibraheem was said to be living at 2580 West Gate, Montgomery, Alabama. As of this writing, Ibraheem Yazeed is 29 years old, and he will turn 30 in December. No one's been able to determine if he was living alone in Montgomery or with a girlfriend or family member.
Source: Gossip on This
Ibraheem is currently in jail and awaiting trial to what will amount to a kidnapping charge as well as a murder case. This will definitely be the biggest case of his life compared to all the other arrests of his past. In February of this year, Ibraheem was arrested for attempted murder and the severe beating of another man the same day.
In 2017 he was arrested in Missouri for aggravated battery against law enforcement officer. There was a felony drug arrest in 2015, which was followed by the 2012 accusation of attempted murder. Robbery in 2011 was another case he was arrested for, and when looking at all the things together, it is surprising the man was still walking around as a free man. Call it bad work by the state in prosecuting, good luck of Ibraheem or just a broken system doing its best to tape over cracks; no one can hide from the fact; his freedom meant the life of an innocent girl.
Watch: The last time Aniah Blanchard was seen alive
Before you leave, make sure to head on over to our Entertainment section for all the latest news and gossip on your favorite celebrities. Also, do not forget to visit Glamour Fame to be in the know of all the happenings in the world of show business.
-->