Is David Portnoy Married in 2021? All Details on His Relationship Here
Is David Portnoy Married In 2021? Everything There's To Know About His Romantic Life!
Founder of the sports and pop culture digital media company 'Barstool Sports,' he is one of the most successful internet celebrities. He started by opening a small print newspaper, which turned into this media giant in over a decade.
Born on March 22, 1977, in Swampscott, Massachuset, David Scott Portnoy was raised by his parents Michael Portnoy and LindaKauffman. Also known by "el Presidente," a persona he chose for himself for the blunt and brash attitude he portrayed in public.
He grew up in Swampscott, attended a local high school, and has a degree in education from the University of Michigan. It was David's tech-savvy skills and four years of experience at Yankee Group working as a tech analyst that helped him become the media magnet. Unlike his acclaimed career, he isn't regarded with much respect for his personal life and has always been a target of media scrutiny. Continue reading to find out more.
David Portnoy's Married Life!
Known for being a ladies' man today, the internet celebrity was once married and committed for quite a long time. At the onset of his career, David was dating equestrian and now a social media personality Renee Satterthwaite.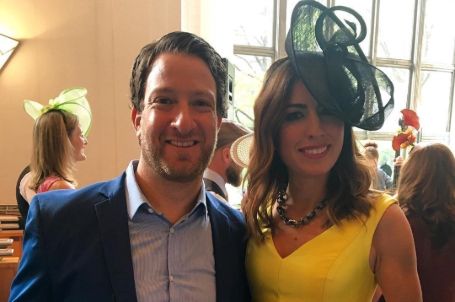 David Portnoy was married to Renee Satterthwaite from 2009 to 2017.
Photo Source: Celeb Gossip
Although there aren't many reports on the duo's relationship, it is believed that Renee helped David expand his business online, for which she was dubbed 'First Lady of Barstool Nation.' The couple reportedly dated for around three years before getting engaged in 2005 and tied the knots in 2009.
The former Portnoy couple stayed married until 2017 but surprisingly didn't have any kids in their long relationship. The reason behind their divorce was David's infidelity, as per sources, but the duo said they'll be keeping their split amicable for the sake of their dogs.
David Portnoy's Past Relationships!
A multi-millionaire blogger, he has been as busy in his romantic life. Where his ex-wife Renee kept a low profile since their divorce, Portnoy, on the other hand, has stayed candid on all his romances up till now.
David reportedly cheated on his ex-wife with an Instagram model named Jordyn Hamilton, who David dated till 2017 until he got the taste of his own medicine when Jordyn two-timed him with another man.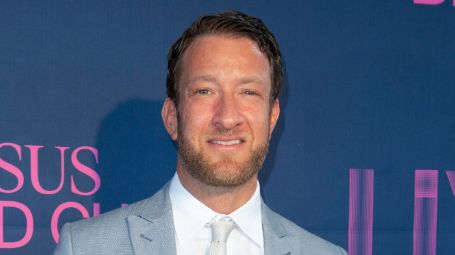 In 2019, David's sex tape with an Instagram model went viral on the internet.
Photo Source: Variety
Portnoy's name has been linked with a number of women over the years, but not one of them has turned into anything serious. In 2019, he was linked with a blonde woman named Claire Jacobs.
You May Like: Christina Miliana Becomes A Mother Again: Second Child With Boyfriend Matt Pokora
The same year, a sex tape surfaced on the internet that showed David with yet another Instagram model named Sydney Raines. In 2020 David was seen with 'The Bachelor' star Victoria Fuller, and as expected, he is dating another attractive woman in 2021.
Who Is David Portnoy Dating In 2021?
Termed a perennial bachelor, David is currently dating a 24 years old former Philadelphia Eagles cheerleader named Shannon St. Clair.
David Portnoy is currently dating former Philadelphia eagles cheerleader Shannon St. Clair.
Photo Source: Page Six
The duo has been spotted vacationing in Miami and getting affectionate in several clubs in Miami. David's frequents fling with young blondes doesn't come as a surprise anymore. Fans and media are calling David and Shannon's relationship just another fling, and rightly so.
For more information and news on your favorite celebrities, stay connected to Glamourfame.
-->