Is Kordell Beckham single? Is Kordell Related to Odell Beckham Jr?
Published Wed Mar 15 2023 By vicky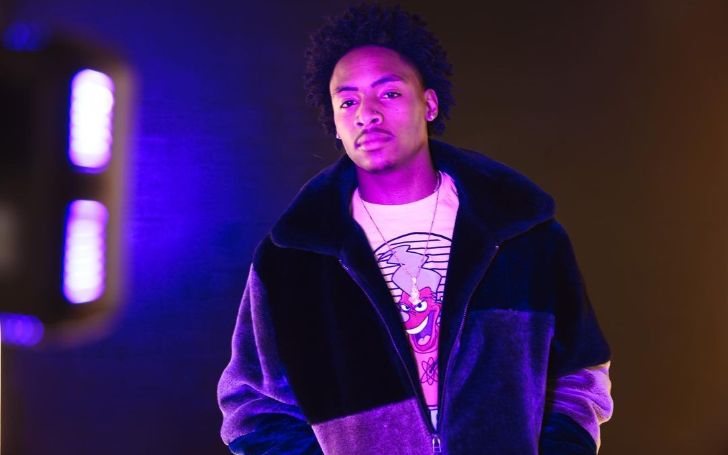 Kordell Beckham is a proud American model. Kordel is popularly known as the brother of Odell Beckham Jr. The more famous of the Beckhams, Odell, is an American football player! In 2014, Beckham was drafted by the New York Giants. Besides his brother's fame, Kordell is a rising fashion model who has walked in a few fashion shows.
Recently Kordell appeared in the Icon Winter Wonderland Fashion Show with his iconic performance. Now let's dig into more detail and find out what's happening in his life. Here is the information regarding Kordell's love life, career, and net worth.
Is Kordell Beckham Single? Know About Kordell's Relationship and Girlfriends
Kordell Beckham is a handsome young man with a great future ahead. Being a member of the massive celebrity powerhouse, people are curious about his love life.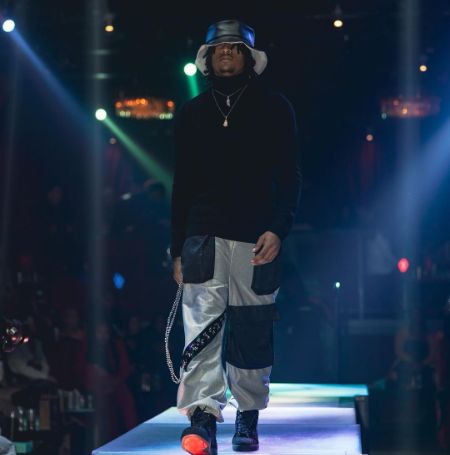 Odell's brother loves to keep his personal life very private. He rarely speaks about his love life and doesn't shares any detail about his partner.
Beckham's relationship status is still a mystery! Kordell hasn't been linked to any women. He might have fallen for several girls in the past, but none of them was highlighted.
With his popularity and beauty, many girls are crazy about Kordell. But the model hasn't chosen anyone as his girlfriend. In the future, we might see him with his love of life. But for now, he is enjoying a solo journey and is focusing on his remarkable career.
Is Kordell Related to Odell Beckham Jr?
We all know that Kordell Beckham is related to Odell Beckham Jr. The two are biological brothers who are very close to one another. Although they choose separate careers path, Kordell and Odell are very much supportive of one another.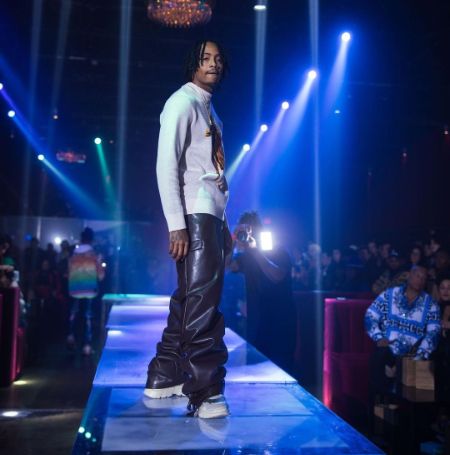 Kordell is often seen cheering his brother in the crowd during his NFL game. He also has stated several times that he is the biggest fan of the former Los Angeles Rams star.
These brothers often upload each other's pictures on their respective social media accounts. The Beckham brothers are seen together promoting their father's brand everywhere.
On 31st July 2015, they uploaded a video to the Vine account. In that particular post, they danced to the song Hit the Quan, and fans loved it. So like every sibling, the model and football star share a great connection and love.
Brother Odell Beckham Jr. Love Life
NFL star Odell Beckham Jr. is in a romantic relationship with the Instagram star Lauren Wood. Wood is also a model gaining fame after appearing in the MTV comedy show Wild 'N Out.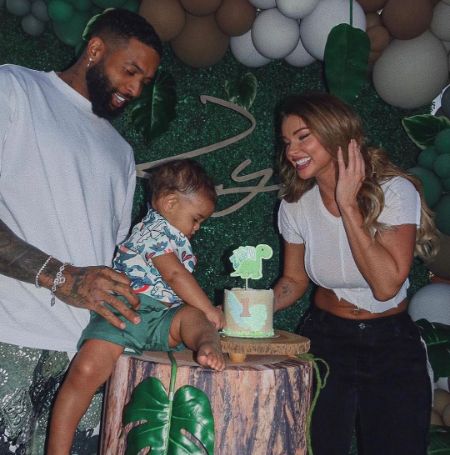 Odell and Lauren confirmed their romance through their Instagram account during Beckham Jr.'s 27th birthday. Although the two marked their love for the first time in November 2017, the photos have proved they dated for quite a long time. While Odell and Lauren appear to take things slow, NFL star Jake Funk and his girl, Hannah Ann Sluss, are engaged in 2023!
After revealing the romance, Odell and Lauren frequently starred in one another's profiles. Lauren even attended several games of Odell, including a Super Bowl win with Los Angeles Rams. Also, the loving duo made their red carpet debut at Vanity Fair Oscar Party and grabbed massive attention.
Kordell Beckham Became Uncle in 2022
Kordell Beckham's brother Odell Beckham Jr. and his girlfriend, Lauren Wood, remained together for over three years. In November 2021, Wood announced her pregnancy through her Instagram account. At the 2022 Super Bowl, the duo gathered massive attention after Beckham Jr. kissed Wood's baby bump.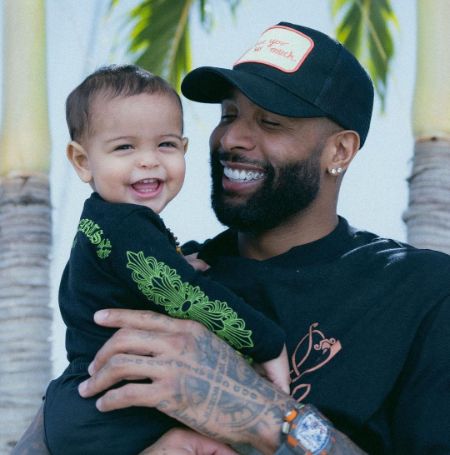 Four days after the big event, Odell and his partner welcomed their first child, son Zydn Beckham, into the family. They announced the arrival of the child through their respective social media accounts. Their fans filled the comment section with blessings and best wishes.
Recently the new parents celebrated their son's first birthday. The Beckham family is very much happy with the new members' family. Odell is a happy father of one, but Jason Kelce of the Philadelphia Eagles welcomed three kids with his wife, Kylie McDevitt. Uncle Kordell often visits his nephew to spend quality time.
How Rich is Kordell Beckham? Know About Kordell's Net Worth and Earnings
Kordell Beckham is taking a tiny step into the glamour. Despite belonging to an athletic family, he chooses to shine in the modeling world. As of 2023, Beckham is enjoying a net worth of $300,000.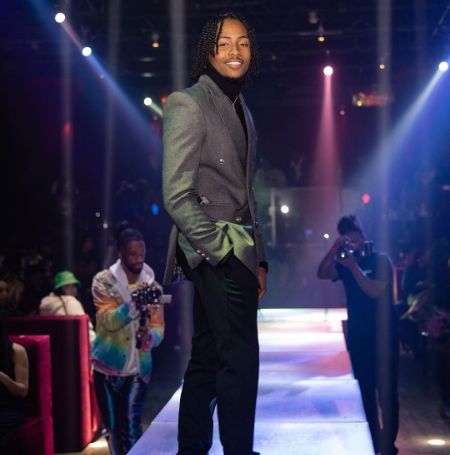 Beckham has collected all of his fortunes throughout his career. In the United States, an average fashion model makes around $53,700 annually. Being a rising name in the world of fashion, Kordell also catches the mark.
Regarding his brother, Odell, he is a massive money maker who has succeeded in the NFL world. The NFL star is now enjoying a net worth of $40 Million.
In 2014, Odell Bechkam Jr. signed a 5-year contract with New York Giants for $95 Million. This contract made Odell the highest-paid wide receiver in the history of the NFL. With the Rams, he did one year deal for $1.25 Million with a base salary of $750,000.
Also, Odell bagged around $3 Million in incentives with the team. Also, the NFL star owns several lavish homes in the states. In June 2022, he sold his Clevland mansion for $3.3 Million.
Kordell Beckham: Formative Years and Family
Celebrity sibling Kordell Beckham was born on 27th May 2002 in Louisiana, United States. Kordell is in his early twenties, and his birth sign is Gemini. His height is five feet and seven inches. He and his brother, Odell, have an age gap of ten but are close friends.
Kordell's father, Odell Beckham Sr, is an entrepreneur who previously served as running back for LSU. His mother, Heather Van Morman, is a former track runner and was the coach at the Nicholls State University team.
Beckham also has a sister whose name is Jasmine Beckham. She is a digital marketing manager, author, and Mental health advocate.
-->