Is Larry Bird Daughter, Corrie Single or Married? Find Out Facts on Corrie Bird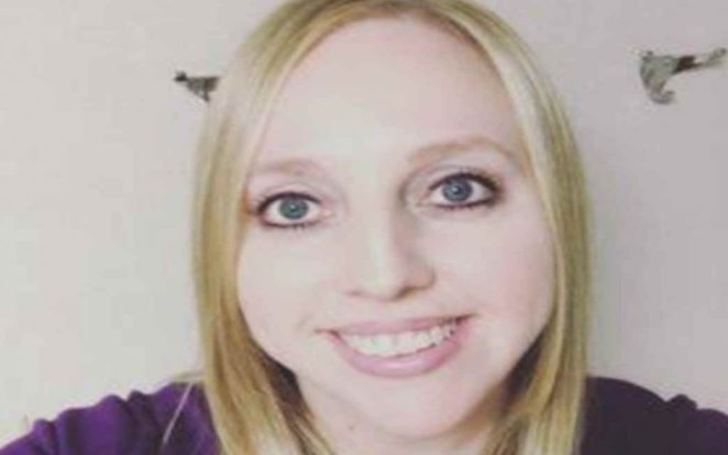 Corrie Bird, the daughter of basketball legend Larry Bird, has carved out her own path as an American healthcare manager. Despite the challenges stemming from her parents' strained relationship when she was born, Corrie is determined to establish a meaningful bond with her father.
The celebrity kid remains unwavering in her pursuit of personal and professional success, refusing to let her circumstances hinder her aspirations. Through her dedication and perseverance, Corrie has embarked on a journey to create her own identity and make a name for herself, all while navigating the complexities of her relationship with her famous father.
Happily Married To Husband, Trent Theopolis Batson
Corrie Bird found love in Trent Theopolis Batson, a fellow Indiana native. Trent works as a security specialist and public safety officer at the esteemed Rose-Hulman Institute of Technology in Terre Haute, Indiana. The couple's love story began in the mid-2000s, and they took their relationship to the next level by exchanging vows on May 17, 2008, in Brazil, Indiana.
The wedding ceremony was held at the charming White Chapel, followed by a joyful reception at the Rose Hulman Dining Hall. Corrie looked stunning in a sleeveless white gown, radiating happiness as Trent stood by her side in a dashing suit. Their marriage has endured for over a decade, thriving through the years and serving as a testament to their enduring love and commitment.
Corrie Bird is a Mother of Two
Corrie and Trent have the joy of being parents to two children. Their son, Sebastien Grey, was born on April 20, 2017, and their daughter, Violet Marie, was welcomed into the world on June 18, 2012.
Apart from their own children, Trent also has two older children named Samantha and Christian from a previous relationship. This extended family brings added love and connection to their lives.
Corrie has been dedicated to capturing and sharing their family's precious moments through a blog, which she maintained until 2010. Through her blog, she documented their daily activities, creating a beautiful record of their journey together.
How Is Corrie Bird Relationship With Father Larry Bird?
Despite the financial support and occasional gestures, Corrie longed for a deeper connection with her father. Yearning to forge a personal bond, she ventured into basketball during her high school years, following in her father's footsteps.
Corrie eagerly shared updates about her life, accompanied by photos, in the hopes of eliciting a response from him. Unfortunately, her father mostly rejected these overtures, rarely replying to her letters and even missing scheduled meetings.
This brought immense pain to Corrie, and the peak of her disappointment arrived in 1993 when her father retired from the NBA, without extending her an invitation to the ceremony, despite her request.
The absence of a close relationship with her father has been a difficult challenge for Corrie to overcome, but she continues to navigate her path with determination and resilience.
Parents Love Life
Corrie's mother is Janet Condra, a former mail carrier, and her father is NBA legend Larry Bird. Both of Corrie's parents hail from the same Indiana town and attended the same educational institutions.
Their friendship during their early years eventually blossomed into a romantic relationship. As childhood sweethearts, they had high hopes for their future together. When Larry received an athletic scholarship to the University of Indiana, their excitement knew no bounds.
However, Larry's time at the University of Indiana was short-lived as he started feeling unsettled in his new environment. He returned home and took a job as a garbage truck driver, but he and Janet maintained their relationship.
This uncertain period lasted for a few months until Larry was convinced to return to college basketball, this time at Indiana State University. Upon his return, and in the year 1975, during his first year at Indiana State, Larry and Janet legally tied the knot.
End of Marriage
Despite their initial hopes for a long-lasting marriage, Larry Bird and Janet couldn't make their relationship work. They divorced in 1976, just a little over a year after their wedding.
During a brief attempt at reconciliation, Corrie was conceived, but the reunion ultimately failed, leaving her parents permanently estranged.
As a result, Corrie was raised by her mother and stepfather, Mr. Hargrave, while her father pursued his NBA career, primarily playing for the Boston Celtics.
Unlike her mother and stepfather, Corrie did not live in Indiana, which led to infrequent interactions with her father. He maintained contact through regular child support payments, occasional holiday cards, and gifts.
What is Corrie Bird Doing Now?
Despite the widespread belief that Corrie should give up on having any contact with her father and move on due to her intense suffering. This decision proved to be somewhat fruitful in recent times, thanks to the efforts of Dinah Mattingly, Corrie's father's wife. When Corrie was younger, Dinah went out of her way to send her Christmas gifts, showing a gesture of kindness and inclusion.
As Corrie grew into an adult, Dinah extended an invitation to her to watch basketball games with the family. While their relationship is far from perfect and still has a long way to go, this invitation and effort from Dinah have played a role in bringing Corrie and her father a bit closer. In the meantime, Corrie's father has offered his own perspective on the events.
He explained that due to the strained relationship he had with Corrie's mother, he struggled with knowing how to interact with his young daughter. However, he genuinely loves her and is proud of the person she has become as an adult. Currently, the celebrity daughter is involved in healthcare management located in Indiana.
Also See: An Inside Look Into Celebrity Kid Elijah Judd's Life
Net Worth of Corrie Bird in 2023
Corrie Bird has an estimated net worth of $300,000. She has grabbed all of her fortunes through her incredible career. An average healthcare manager makes $80,000 per year. Being one of the experienced, the celebrity kid surely makes the most of it.
On the other hand, her father is one of the successful NBA players and coaches. During his playing career, he made $26 Million only as a salary. As of now, Larry s enjoying a player net worth of $75 Million.
Recommended: How Rich is Shaquille O'Neal? What is his Net Worth? All Details Here
For More Content Visit Glamour Fame
-->