Is Nicky Hilton Still Married? Who is her Husband?
Who is Nicky Hilton Married To? Get all the details right here!
Nicholai Olivia Hilton (Nicky Hilton Rothschild) is a well-known fashion designer, businesswoman, and socialite from the United States born into the Hilton family and Paris Hilton as her older sister and younger brothers Barron Hilton and Conrad Hilton. Her maternal great-grandfather was Italian, and she also has Irish, Norwegian, German, English, Scottish, and Welsh ancestry.
Born on October 5, 1983, to Kathy Hilton and businessman Rick Hilton Nicky, she had a privileged life as a youngster, moving between numerous posh mansions. She was raised Roman Catholic and studied at Convert of the Sacred Heart, an all-girls Catholic school in New York City. Later, she attended the Fashion Institute of Technology and Parsons The New School for Design; however, she did not get a degree.
The socialite began her career designing handbags for a Japanese firm at the age of seventeen while still in high school. In 2001, after graduating from Convent of the Sacred Heart, Nicky went on to work as a designer of apparel and handbags. Let's learn more about her personal life and get to know whether she is married or not.
Nicky Hilton Rothschild's Marriage And Details About Her Husband
Nicky Hilton Rothschild became engaged to a childhood friend called Todd Meister (aka Todd Andrew Meister), a prominent Wall Street businessman, in 2004, while she was barely 20 years old. They married in Las Vegas, but the marriage was dissolved only a month after Nicky turned 21.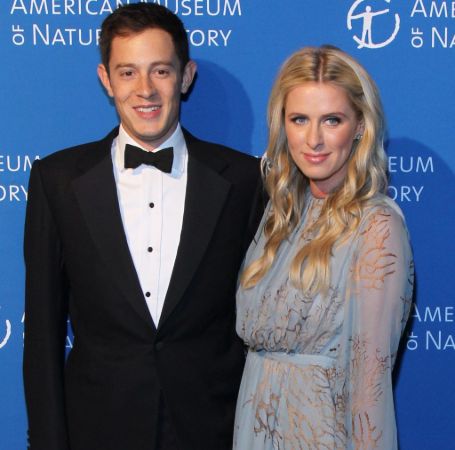 Nicky Hilton Rothschild with her Husband, James Rothschild.
Photo Source: Wireimage
On July 10, 2015, Nicky married her 4-year boyfriend, James Rothschild, in London the couple at a friend's wedding on August 27, 2011; even though he lived in London and she was in Los Angeles, they began dating soon after while on vacation at Lake Como in Italy the couple was engaged on August 12, 2014.
Shares Children
Mr. and Mrs. Rothschild completed their ritual at The Orangery in Kensington Palace Gardens in London, England. The couple has two daughters - Lily Grace Victoria Rothschild (b. July 8, 2016) and Teddy Marilyn Rothschild (b. December 20, 2017).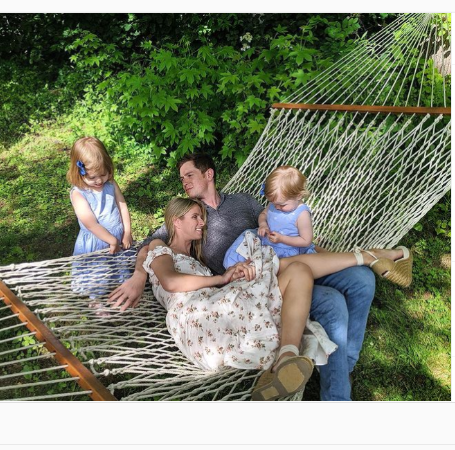 James Rothschild is a member of the Rothschild banking family and is the only son of the late Amschel Rothschild and Anita Rothschild (Anita Patience Guinness, yes, that Guinness).
Related: Paris Hilton is Married! Learn About Her Wedding & Husband Here!
James is additionally currently the chief executive of JR Cap Ltd., an investment and advisory company he founded in New York. All that's disclosed of James is that he is wealthy, and he remains out of the spotlight.
Nicky Hilton on Her Sister Paris Hilton's marriage.
Photo Source: Shutterstock
Following the recent marriage of her sister, Paris Hilton, many fans seem to have given an interest in her marriage as well being her younger sister, let dig into the marriage life of Nicky, and may I say it's a big one, follow along to see the details of her husband.
Recommended: Who is Gemma Chan's Boyfriend in 2021? Is she dating Richard Madden?
For more information and news on your favorite celebrities, stay connected to Glamour Fame.
-->