Is Taylor Kitsch Married? Who is Kitsch's Wife or Girlfriend?
Published Thu Mar 16 2023 By vicky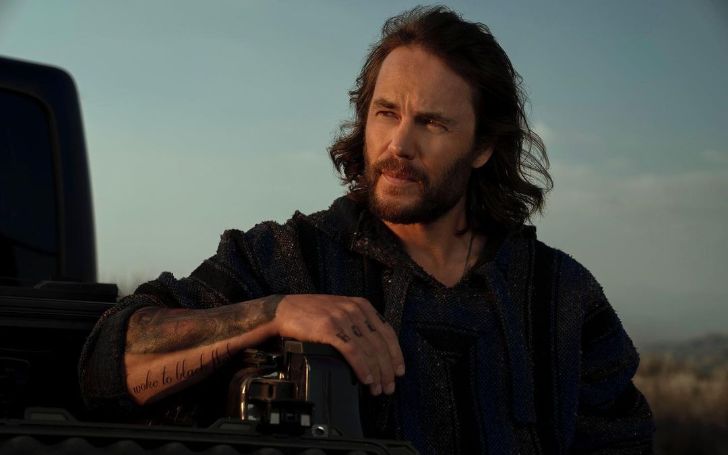 Canadian-born star Taylor Kitsch is a model and actor. Taylor's role as Tim Riggins in the series Friday Night Lights blows his popularity. He has appeared in some iconic movies and series. Some of his acting credits include X-Men Origins: Wolverine, Battleship, 21 Bridges, True Detective, and so on.
With his fitness spirit, previously, Kitsch signed with IMG modeling and has modeled for Abercrombie & Fitch and Diesel. Well, Taylor has succeeded in her professional life. Let's find out how is his personal life going on.
Is Taylor Kitsch Married? Who is Kitsch's Wife?
The Normal Heart star, Taylor Kitsch, often catches the limelight, which is a matter of fact. So, his fans often go crazy to know about his love life. On the other hand, Taylor loves to keep everything simple and sweet. He rarely speaks about his love life in interviews and spots with a woman. So it is hard to know about Kitsch's personal life.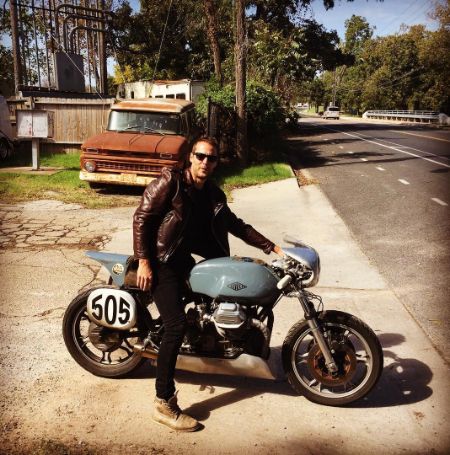 Well, the Canadian actor stayed single for some time. He is yet to marry and doesn't have a wife. Maybe he has secretly wed his lifelong partner. But it is still far from true, as the actor is never seen with any woman and doesn't wear a wedding band.
We might see him with his wife, but Taylor is single for now. The handsome actor has a fan following all over the world. Many women usually approach him virtually and publicly, but Kitsch stays a gentleman. Also, his comment sections are often filled with beautiful and approaching female fans.
Did Taylor Kitsch Date His Co-Star, Rachel McAdams
Taylor Kitsch's one of most well-known romances was with his co-star, Rachel McAdams. The duo created a massive buzz in Hollywood after their love life emerged. The acting couple encounters one another for the first time on the set of True Detective. In that particular series, Kitsch portrayed Paul Woodrugh while McAdams served as Detective Antigone Bezzerides.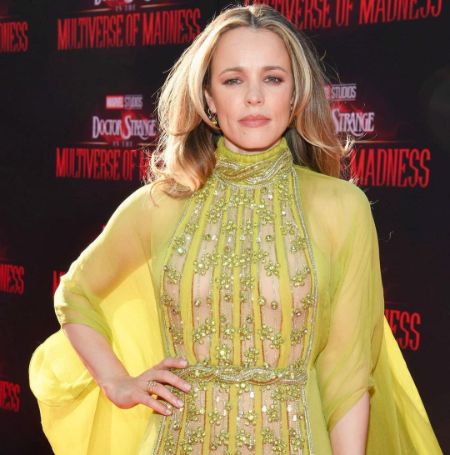 With the great chemistry on the set, the pair began their sweet journey. This makes sense after the two stars were spotted enjoying a dinner date at LA's Osteria Mozza. However, they never confirmed their romance to the world. Also, both claimed that they are only been friends for years. Well, Rachel had a history of dating her co-star.
She was previously linked with her Southpaw co-star, Jake Gyllenhaal. Also, her name was attached to Ryan Gosling and Michael Sheen, all of them are her co-stars. The duo never confirmed their romance. Fans knew they looked great together. Several top magazines even confirmed their dating life.
A Look at Taylor Kitsch Movies and TV Shows Appearances
Since 2006, Taylor Kitsch has been highly active in the entertainment world. Despite being a Canadian citizen, he has rocked in the United States. In 2006, the actor got to play in the NBC TV series Friday Night Lights. In that particular series, he played the debut role of Tim Riggins.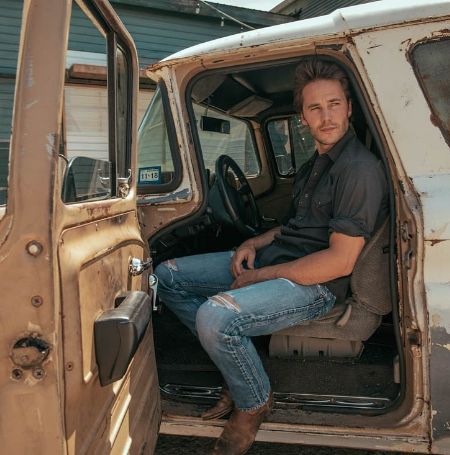 With a fantastic first entry, he continued for four seasons with the show and doubled his popularity. In 2006, only he landed six roles in three movies and three series. For X-Men Origins: Wolverine, he portrayed as Gambit/Remy LeBeau and killed the character. He continued to star in popular films like American Assassin, Lone Survivor, Battleship, 21 Bridges, Bling, etc.
For TV, Taylor did Waco, True Detective, The Defeated, and many more. The Canadian star has appeared in twenty movies and series combined. Kitsch is set to appear as Glen Kryger in the upcoming Netflix series Pain Killer.
Awards and Recognition
It is a matter of fact that Taylor Kitsch is one of the most versatile and talented stars. Taylor has achieved great success in the entertainment business for almost two decades. However, he hasn't yet secured significant titles but has competed with several top stars.
From 2007 to 2009, he got nominated for Teen Choice Awards in various categories. In 2010 for his X-Men Origins: Wolverine, the team got nominated for the People's Choice Awards. With a superb performance in The Bang Bang Club, he got nominated for Genie Awards in a supporting role.
Taylor got nominated for Online Film and Television Association Awards for The Normal Heart. For sure, the Canadian star hasn't earned any significant titles. But his appearances are highly appreciated by critics and fans.
Friday Night Lights Star, Taylor Kitsch Net Worth, and Earnings
As of 2023, Taylor Kitsch is enjoying a net worth of $10 Million. Taylor has collected all of the fortunes through his impressive career. Since 2006, he is highly linked with the acting world and is giving his best day by day.
With his experience and talents, Kitsch makes an enormous sum annually. His starred film, X-Men Origins: Wolverine, earned $373.1 Million under a budget of $150 Million. Similarly, the 2014 released movie Love Survivor made $154.8 Million worldwide with a budget of $40 Million.
As an essential cast in every appearance, Kitsch earns big cash. Also, he is a fashion model and has worked with several known brands. As estimated, Kitsch makes over $200,000 annually through his overall involvement.
Lifestyle and Homes
American Assassin star, Kitsch is living a lavish lifestyle for sure. Being a travel lover, he often takes various trips around the world. Mostly he enjoys bike round around the world. He constantly travels to his hometown by motorcycle and witnesses the view. Taylor has earned a tremendous amount of fortune throughout his career.
He also uses it wisely by investing in various profitable real estate purchases. In 2007, he bought a condo in Austin, Texas costing him $275,000, which spans 1,196 sq feet. For 3.64 acres of land in Austin, he paid $1.3 Million in 2012. In 2014, the actor purchased a loft in Marina Del Rey. He paid $705,000 for that particular property.
For More Updates on Different Celebrities, Stay Connected To Glamour Fame
-->