Jacob Fishel's Hollywood Story: Beyond His Relationship with Rutina Wesley!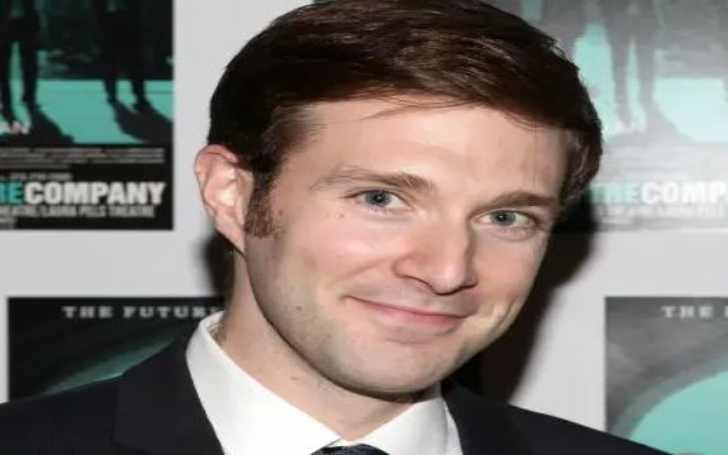 Jacob Fishel's path to becoming an actor was undoubtedly preordained. His journey commenced when he seized his inaugural acting opportunity as an intern. Through unwavering determination and relentless diligence, he delivered an extraordinary performance in that production, garnering the admiration of countless spectators.
Jacob Fishel has gained widespread acclaim for his remarkable acting prowess on both the silver screen and television. His breakthrough moment arrived with his appearance in the Indie drama film titled "How I Got Lost."
Who is Jacob Fishel's Girlfriend?
Jacob Fishel has indeed enjoyed a remarkable career, gracing the screens of both cinema and television with his talent. However, his personal life has largely remained a mystery to the public.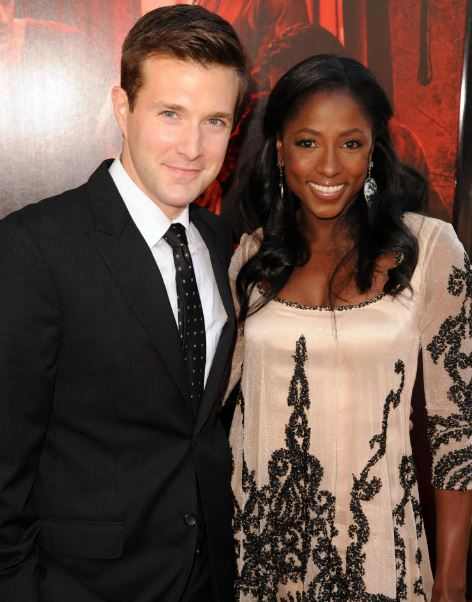 While it's known that he was previously married, details about his current relationship status are elusive.
Following his divorce from his ex-wife, he has maintained a discreet stance regarding his personal life, leaving the public to speculate about the possibility of a new relationship. Whether he is currently dating a new girlfriend remains a well-guarded secret.
Exchanged Wedding Vows With Ex-Wife, Rutina Wesley
Jacob Fishel's romantic journey led him to tie the knot with his longtime girlfriend, Rutina Wesley, in 2005 after a couple of years of dating.
Their union, however, came to an end in 2013, and the specific reasons for their divorce remain concealed. Presently, Jacob seems to be dedicating his attention primarily to his ongoing career, with no apparent involvement in any romantic relationships.
Why was Jacob Fishel and Rutina Wesley Divorced?
Actress Rutina Wesley, known for her role in True Blood, filed for divorce from Jacob Fishel after almost a decade of marriage, citing irreconcilable differences.
The couple, who wed in June 2005 and separated in July, have no children together. Wesley requested that the judge deny Fishel any spousal support.
In 2010, she had spoken fondly of Fishel, her former Juilliard grad school peer, praising him as an "amazing actor, cook, and husband."
Ex-Spouse, Rutina Wesley Enaged to Chef Lashonda Cross
Rutina Wesley, star of OWN's Queen Sugar, came out in a heartfelt 2017 Instagram post, announcing her engagement to chef Lashonda Cross. However, after almost four years, there are no recent updates on their relationship.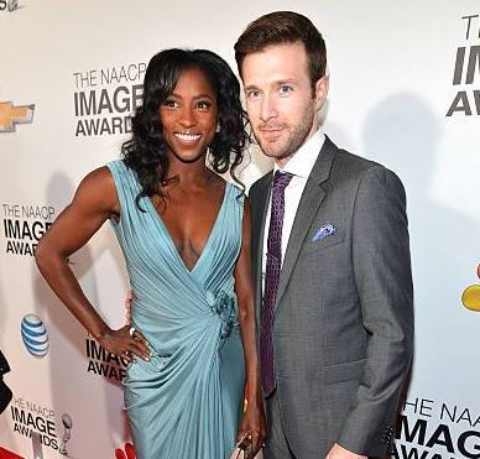 The original engagement post has been deleted, and the current status of their relationship remains unconfirmed. Notably, Lashonda, also known as Chef Shonda, has built a growing social media presence as a chef and designer independently of her connection to Rutina Wesley.
Actor, Jacob Fishel Movies and TV Shows
Jacob Fishel's career has been marked by notable performances, with his appearance in the Indie film/drama "How I Got Lost" standing out as a pivotal moment. Following this, he continued to deliver exceptional performances in various movies and television series.
One of his significant roles was in the drama film/romance "Across The Sea," directed by Esra Saydam and Nisan Dag. Jacob Fishel's acting journey began in the 2003 film "Cold Case," where he portrayed the character Elliot Leopold.
His career expanded to include roles in productions such as "Medium," "A Night Without Armor," and many others. Additionally, he recently played Horatio in "Hamlet 360: Thy Father's Spirit" and appeared in the TV series "Elementary," which was released in 2003.
Also See: Who is Peter Nottoli? All You Need to Know About Crystal Reed's Former Spouse
Get to Jacob FIshel's Ex-Wife, Rutina Wesley
Rutina Wesley is an accomplished American actress known for her versatility and powerful performances across film, television, and stage. Born on December 21, 1978, in Las Vegas, Nevada, she embarked on her acting journey with formal training at the renowned Juilliard School.
Rutina rose to prominence through her compelling portrayal of Tara Thornton in the hit HBO series "True Blood," where her dynamic acting skills earned her widespread acclaim. Beyond her notable television work, she has made impactful contributions to the world of theater, film, and independent projects.
Jacob Fishel's Net Worth and Earnings
Jacob Fishel, a seasoned actor with an impressive portfolio in both blockbuster movies and television series, has established himself as a notable talent in the industry. While the average annual salary for a professional actor in the United States.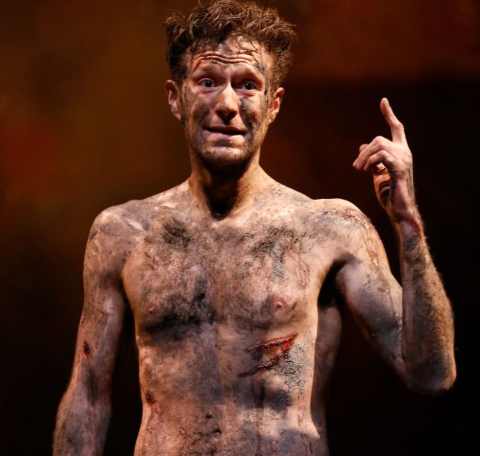 Typically it ranges from $50,000 to $90,000, Jacob has managed to amass an estimated net worth of $800,000 in 2023, primarily through his contributions to three notable films. As his career continues to evolve, with numerous projects on the horizon, there is potential for substantial growth in his earnings.
One of his notable movie roles includes "Deniz Seviyesi," which garnered a worldwide gross of $910,280, further solidifying his presence in the entertainment world. Jacob Fishel's trajectory suggests the promise of a thriving career ahead.
Jacob Fishel Age and Wiki
Jacob Fishel, born on December 21, 1978, falls under the zodiac sign of Capricorn. He hails from the United States, a highly developed nation. Although he spent his formative years with his parents, Jacob has maintained privacy regarding details about his family, including his parents and siblings.
From an early age, Jacob's passion for acting was evident, nurtured by his exposure to numerous TV series and movies during his childhood. This early fascination with the world of entertainment ultimately led him to pursue a career in acting, marking the beginning of his journey in the industry.
Visit Glamour Fame For More Contents
-->