Jalen Ramsey's Net Worth in 2021, Everything there's to Know About His Career and Income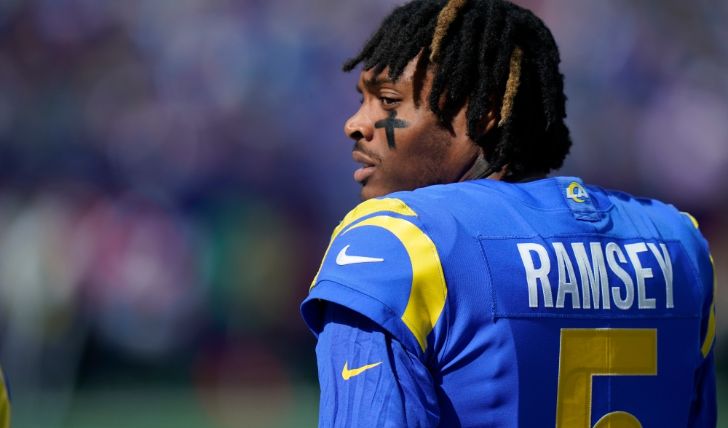 Jalen Ramsey's net worth uncovered: Complete facts here!
Star cornerback Jalen Ramsey and starting tight end Tyler Higbee were placed on the Covid-19 list on Monday afternoon, which implied the two-star players couldn't play in the match against the Arizona Cardinals later that night. Ramsey and Highbee's status for the match against Seahawks is also unclear at the moment.
Jalen Lattrel Ramsey, 27, is a native of Smyrna, Tennessee. He currently plays for the Los Angeles Rams of the National Football League (NFL). Ramsey's climb to one of the top cornerbacks in the NFL has been cited as commendable; since starting his football career in 2016, Ramsey has made it to the Pro Bowl game twice and has an All-Pro once.
What is Jalen Ramsey's net worth in 2021?
NFL star players' humongous income is a universal knowledge, and cornerback Ramsey's hefty earning is no less than other athletes. As per Celebrity Net Worth, Jalen has an estimated net worth of $50 million in 2021. His salary is approximated at a whopping $21 Million.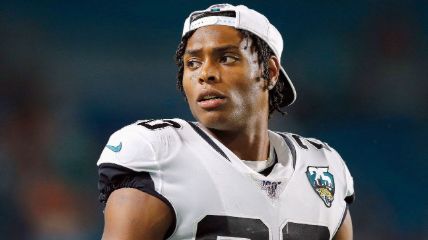 In Jaguars' history, Ramsey is the earliest drafted cornerback.
Photo Source: ESPN
Ramsey was the earliest drafted cornerback in Jacksonville Jaguars franchise history; the Jaguars selected him as the fifth overall pick in the 2016 NFL draft. Jaguars signed him to a four-year contract of $23.35 million that included $22.90 million guaranteed and a signing bonus of $15.8 million. After being named the starting cornerback, Ramsey made his NFL debut against Green Bay Packers.
Don't Miss: What is Andrew Garfield's Net Worth in 2021? All Details Here.
Ramsey went on to play three seasons with the Jaguars, after which he was traded to Los Angeles Rams in 2019. Ramsey also brings in a hefty sum via brand endorsements. In his rookie year, the cornerback signed a deal with Nike's Jordan brand, named after Michael Jordan. The star player has equity deals with BioSteel Sports Nutrition.
Ramsey tweets he is frustrated after being placed on the Covid-19 list.
Source: CBS Sports
The 27 years boasts million in real estate. The Tennessee native purchased a $9.5 million mansion in San Fernando Valley's most exclusive neighborhood. The estate was reportedly built by America's Got Talents host, Howie Mandel, but it was never occupied. Ramsey signed a record-breaking contract with the Rams last year.
Jalen Ramsey agrees to a 5-year contract extension with the Rams!
In September 2020, Ramsey signed a five-year extension with the Rams. The deal was reportedly sealed at a whopping $105 million, making Jalen the highest-paid defensive back in NFL history. Ramsey was previously ranked 31st in the annual salary catalog, but the deal took him amongst top earners.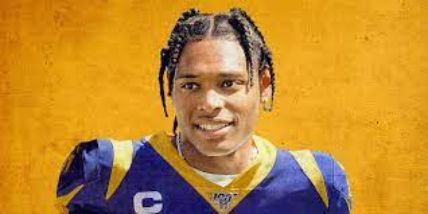 Ramsey is the highest-paid defensive back in NFL history. Photo Source: The Ringer
The contract extension includes $71.2 million in guarantees. As per sources, Ramsey will rake a staggering $21 million per year. "I'm happy for Jalen and I'm happy for our football team," coach Sean McVay said after the reports of the deal surfaced. Sean added, "I think for him to be able to get that taken care of, you don't have any sort of distractions in the background, so that's definitely a positive for us."
Recommended: What is Cynthia Nixon's Net Worth in 2021? All Details Here.
For more information and news on your favorite stars, stay connected to Glamour fame.
-->