James Charles Returns To Youtube Posting His First Video In A Month
Published Thu Jun 20 2019 By Jessica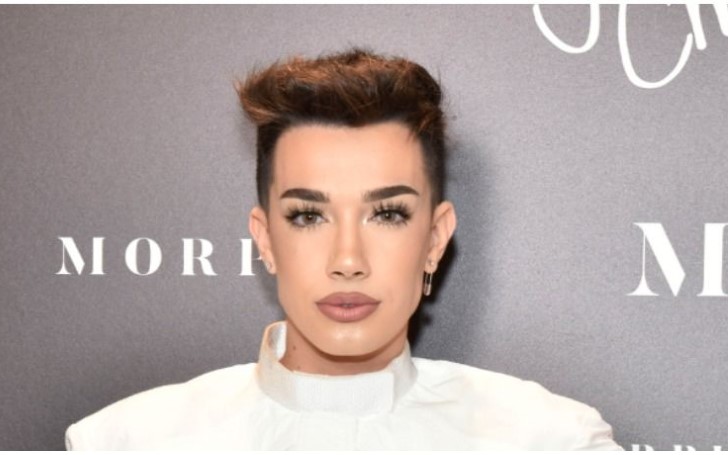 James Charles shares his first video on YouTube after a month hiatus.
YouTuber James Charles is back to business following the biggest, if not one of the biggest drama that unfolded on the internet between himself and fellow Youtuber and Charles former BFF Tati Westbrook.
In case you missed out or didn't pay attention to what happened between James and Tati, do allow us to acquaint you that Westbrook who is also a part of the YouTube beauty community called out Charles for betraying her.
So, what did Charles really do?
Well, according to Tati Westbrook and her now-deleted eighteen minutes long video titled 'BYE SISTER' she posted on YouTube, James, someone who Tati helped him in securing his career from the beginning, sort of promoted Westbrook's own brand; Halo Beauty's competitor aka Sugar Bear Hair Gummies.
James Charles shares his first video on YouTube to celebrate Pride month after a month hiatus.

SOURCE: James Charles IG
Besides, Westbrook' another revelation also claims Charles tried to force a straight waiter upon himself insisting that he could get anything he wants because of his 'celebrity' status.
Not long after Tati's video that exposed James, the 20 years old YouTuber, in response to Tati posted another video where he shed tears and asked for Tati's forgiveness and blah blah the rest is history.
Following the drama, both of them put their camera down and decided to take a short hiatus from the internet.
This was a way-long time ago though, we mean like a month* ago.
Fast forward today, Charles appears to have moved on from the drama and is indeed back on his YouTube channel with a brand new video.
And did we mention Charles lost a hefty number of followers on the video sharing platform? His YouTube subscribers literally spiraled down from 16 million to 14 million just in a couple of days.
But Charles is once again doing great with the number FYI.
Anyway, to mark his return on YouTube and also to celebrate the Pride month, Charles shared a twenty-seven-minute long tutorial video on how to do a pride theme rainbow eye makeover.
As a matter of fact, Charles also reveals through the video that he is doing a charity. As he mentioned that all the profit he gains from the video will be donated to The Trevor Project, the largest LGBTQ+ foundation that helps the suicidal gay people in the community.
Trevor Project is the same organization Eugene Lee Yang from the Try Guys who recently came out as gay helped in fundraising more than $20,000.
Moving our attention towards Tati, she appears to have moved on too and is noticeably active on social media.
-->