Who Is Jamie Lee Curtis? What Is Her Net Worth?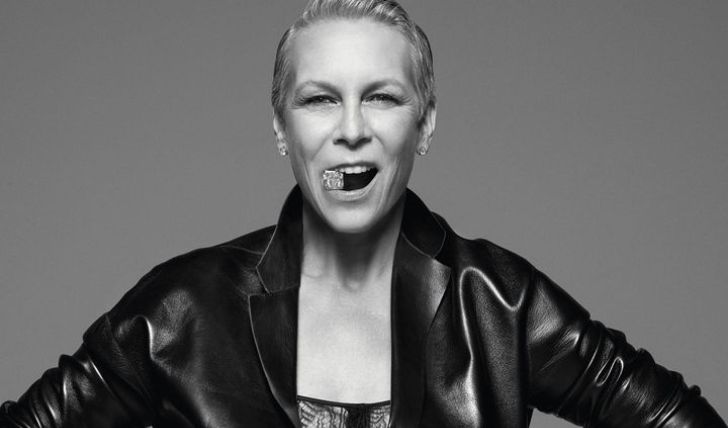 Inside Jamie Lee Curtis's stellar career and net worth; The complete breakdown here!
Jamie Lee Curtis's career began 42 years ago when she starred in the independent slasher film Halloween; the actress has since retained her association with the franchise, her latest installment of the horror franchise being Halloween Kills, released in September 2021. Though Curtis's acting profile is intrinsically connected with the franchise, considering the actress has inspired a generation of slasher movies, to Jamie herself, it was when she played a cheerful hooker named Ophelia in the 1983 comedy film Trading Places when the world started taking notice of her.
Curtis was born on November 22, 1958, in Santa Monica, California, to actors Tony Curtis and Janet Leigh. Being born into the lap of Hollywood icons surely gave Jamie an upper hand in the showbiz, as the actress's first venture into movies started with a lead role, playing Laurie Strode on Halloween. Curtis has since expanded her repertoire to become a producer, author, and activist.
Jamie Lee Curtis's net worth revealed!
Curtis's multifaceted career spans over four decades and a legion of blockbusters. A Golden Globe, a BAFTA, and a star on the Hollywood Walk of Fame are a few among the host of honors the actress has been endowed with over the years. According to the wealth website Celebrity Net Worth, Curtis has an estimated net worth of $60 million. Hailing from a family of prominent actors, Jamie knew that acting was in her blood, and so was the furor to make it on her own.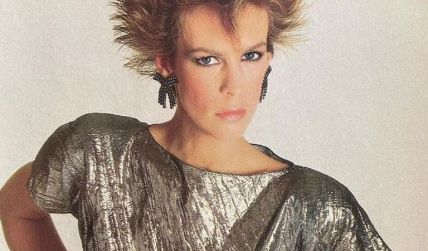 Curtis is often dubbed the scream queen.
Photo Source: Instagram
For her debut film, Halloween, Curtis, then a newcomer star kid, made only $8,000 for her primary role. "I made $2,000 a week, which at the time was a fortune," Jamie recalls in an interview. She adds, "All of a sudden, I was going to JC Penney and buying Laurie's wardrobe for $200," referring to her character Strode. Jamie's paycheck has only soared since, or to say, has been at par with Hollywood's standard. Her estimated earning from the 2018 Halloween remake is $10 million; the movie grossed $225 million.
Don't Miss: How Rich is Shaquille O'Neal? What is his Net Worth? All Details Here!
To date, the silvered-haired actress has more than 80 credits to her name, and you may be surprised to find that most of them aren't slasher films or horror specific. One might describe Curtis's shot to fame as an overnight success, considering she became a huge deal, raking lead roles in horror films and earning the title of a scream queen; right after her debut. Jamie, however, decided to step away from the Halloween franchise after reprising her role in the 1981 sequel.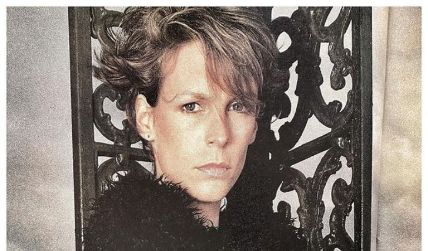 Curtis claims she was paid only $8000 for her debut film. Photo Source: Instagram
During her time away from the franchise, Curtis proved her versatility, playing diverse roles in Trading Places, Freaky Friday, A Fish Called Wanda, Christmas With Kranks, My Girl, My Girl 2, and more. Of course, Curtis returned to revisit her fan-favorite alter-ego Strode; in total, the BAFTA winner reprised the role six times. Curtis also boasts an extensive television credit, including Charlie's Angels, Death of a Centerfold, The Heidi Chronicles, Anything but Love, etc.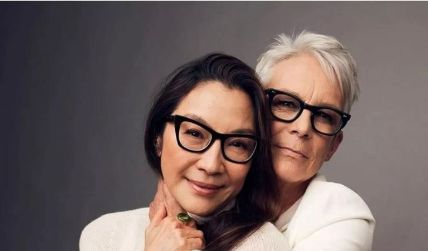 Jamie reveals her struggle with opioid addiction.
Photo Source: Instagram
Through her road to stardom, Jamie fell on the wrong side of fame but managed to redeem herself every time and is still thriving at 63. "A long time ago, In a galaxy far, far away, I was a young STAR at WAR with herself. I didn't know it then. I chased everything. I kept it hidden," Curtis shares while revealing her years of opioid addiction, which she didn't let ruin her career. "With God's grace and the support of MANY people who could relate to all the feelings and a couple of sober angels, I've been able to stay sober, one day at a time, for 22 years," Jamie shared.
Jamie Lee Curtis's upcoming!
In her 60s, Curtis is showing no signs of slowing down. The scream queen recently starred in Everything Everywhere All at Once, released on March 11, 2022; it grossed $67 million against a budget of $25 million. Despite the film's successful reception, Jamie got involved in a one-sided feud with the giant franchise Marvel, claiming piracy on Marvel's part in their sequel, Doctor Strange in the Multiverse of Madness.
Curtis recently starred in 'Everything Everywhere All At Once.' Source: A24
"Is it JUST me? Does it seem strange that our tiny movie that could and did and continues to do #1movieinamerica and is TRULY MARVELOUS, out marvels any Marvel movie they put out there @everythingeverywheremovie has a Marvel movie coming out with a copycat poster?" Curtis writes while sharing a side-by-side poster of the two closely released movies.
Recommended: What is Amelia Gray Hamlin's Net Worth? Details on her Earnings are Here.
Curtis, who was honored with the Golden Lion in September 2021, is again set to reprise her role as Strode in the upcoming Halloween Ends, scheduled to hit the screen in October 2022. The horror installment will also star Andi Matichak, Will Patton, James Jude Courtney, and Kyle Richards.
Stay connected to glamour fame for more.
-->